Vladislav Shapsha, Acting Governor of Kaluga oblast, has paid a visit to Troitsky dairy in Khvastovichsky district, a part of Kaluzhskaya Niva farming enterprise. Mr. Shapsha also visited Penevichi residential complex being currently under construction.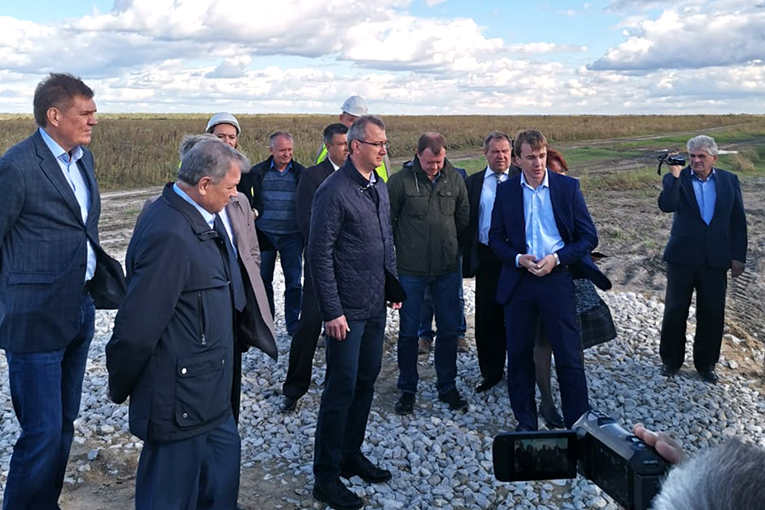 Anatoly Artamonov, Chair of the Federation Council Committee on the Budget and Financial Markets, and Leonid Gromov, Minister of Agriculture of Kaluga oblast, also participated in the open-air meeting. The officials inspected a construction site of the dairy designed for 3,550 dairy cows and 8,000 head of young stock.
'A milking parlour is currently under construction', says Sergey Lyashko, First Deputy Director General of EkoNiva-APK Holding. 'The builders are pouring concrete for the foundation of the carousel designed for milking 72 cows simultaneously. They are also building the foundation of the second courtyard. There is provisional power supply and water delivery system on the site. The canteen is almost ready.'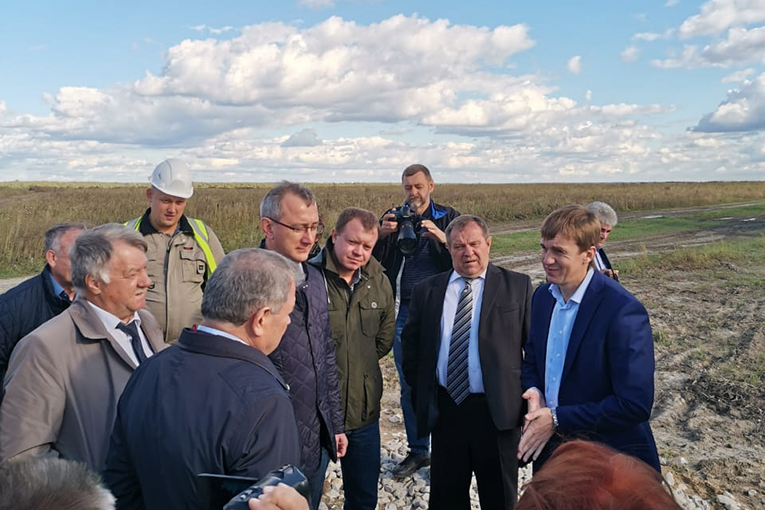 The repair of the motorway Penevichi-Kurgan was completed last week. The 5-km road has been extended to the new Penevichi residential complex. EkoNiva will provide service minibuses. Sergey Lyashko also spoke about other prospects. EkoNiva is planning to build 60 houses for the employees of Troitsky farm under the Comprehensive Development of Rural Areas state support programme.
'You have ambitious plans', comments Vladislav Shapsha, Acting Governor of Kaluga oblast, 'hopefully, they will be implemented soon.'
The construction of the new Penevichi residential complex began in the second quarter of this year. The project is planned to be completed in Autumn 2021. The investment in the project is 4.2 billion rubles. More than 150 people will be employed.
By Darya DENISOVA