Mariya Golova, a fourth-year student of Ostrogozhsk Multi-profile Technical School, has become the winner of the Veterinary Science Section of the 8th National Contest of Young Professionals held within the framework of the WorldSkills Russia 2020 project. The young veterinarian is top of the class at the technical school and one of the most talented trainees of EkoNiva.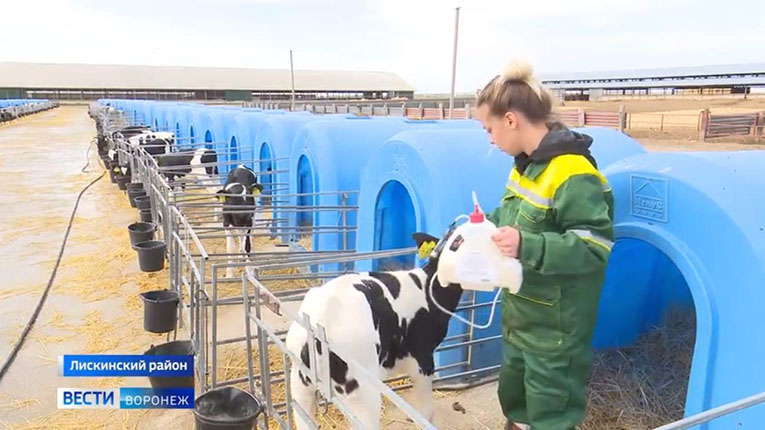 'This year, I have done my first internship at EkoNiva', relates Mariya. 'I learned about the company in 2019 when I was taking part in the regional stage of the contest. EkoNiva was acting as a sponsor for the Veterinary Science, Herd Management and Agronomy sections. Our technical school signed a cooperation agreement with EkoNiva and I set off for Kolybelka dairy to undergo my first professional traineeship.'
Mariya has participated in a number of regional contests in different cities, including Voronezh Lipetsk and Ryazan. The tasks assigned to the contestants included evaluation of the quality of milk and honey, cattle leucosis and brucellosis blood tests, clinical examination of cattle and small ruminants, rabbits, poultry and dogs.
'Although the federal contest was comprised of the same sections, the tasks were significantly more complicated', shares Mariya. 'We still had one hour to complete each task, however, there were many more things to do within that hour to meet the strict evaluation criteria. The goal was not only to demonstrate a high level of professional knowledge but to prove that we can apply it in practice promptly and efficiently. Without a shadow of doubt, my internship at EkoNiva helped me to win the prestigious federal contest. The contest was held remotely: I was carrying out the tasks at the technical school and four cameras were broadcasting all my actions and comments to the website of the project in real time. Besides, the was a cameraman following my every step, filming everything thoroughly to provide a detailed video to the jury.'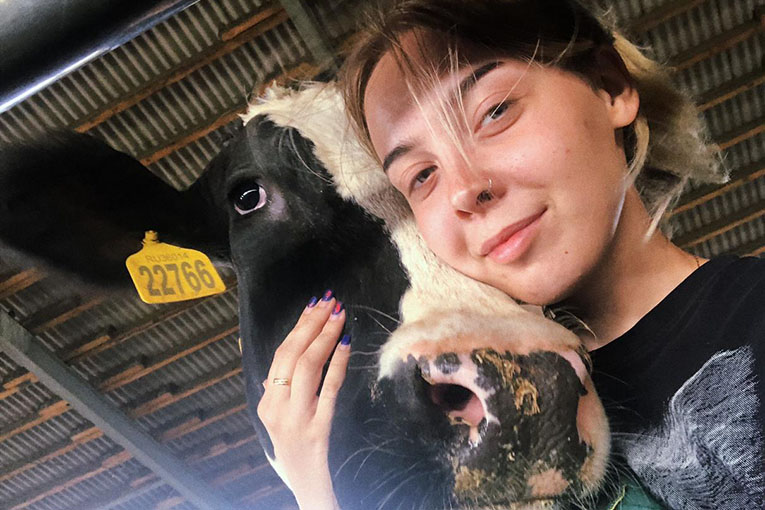 At the final stage of the contest, Mariya accomplished five tasks – surgical suture, milk quality assessment with the help of modern lab equipment, clinical examination of a calf and a cat and development of a preventative check-up schedule for cattle – with flying colours.
By the way, Mariya's parents met each other at the Veterinary Department of Voronezh State Agricultural University. It seems, taking care of animals has become a tradition in Mariya's family.
'After graduation, I am going to join EkoNiva', says Mariya. 'It is a great pleasure to be part of a professional and enthusiastic team and follow your calling!'
By Aleksandr KUTISHCHEV