From 28 to 30 August an annual Competition among the Employees of Voronezh Oblast took place in the regional centre. EkoNivaAgro staff got a marvellous opportunity to represent Liski district at the event. Much to everyone's delight, the football team and the amateur kettlebell athletes returned back home with two sets of medals.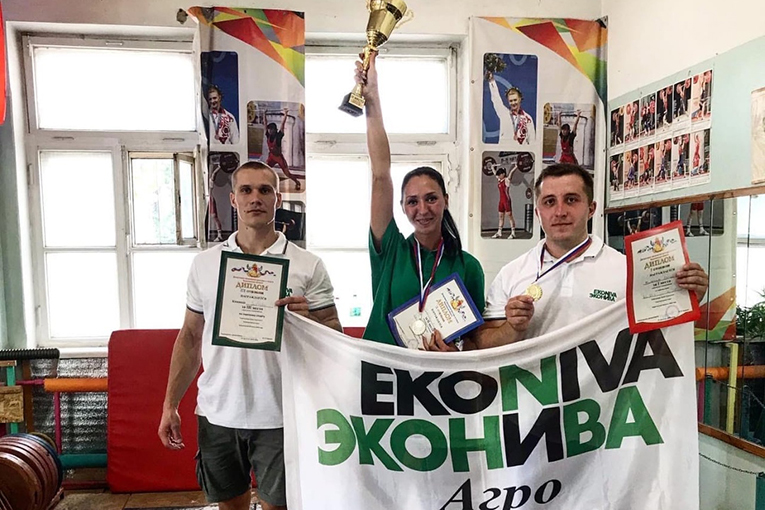 EkoNivaAgro football squad has long been bringing joy to its fans with the awards they have been winning at district, regional and national sports events. That contest was not an exception. Led by the head coach Vladimir Muravlyov they were up against some tough competition with eight other participating teams. In the final match, EkoNivaAgro beat their contenders from the neighbouring area Bobrov District Hospital 3 - 0.
'Whatever sport you do, it is always a pleasure to represent your birthplace at the events', shares Vladimir Muravlyov. 'We were tasked with winning the Competition among the Employees of Voronezh Oblast, and we succeeded in it. I would like to thank the guys for their commitment and our supporters for rooting for us, which we felt even though they were far away.'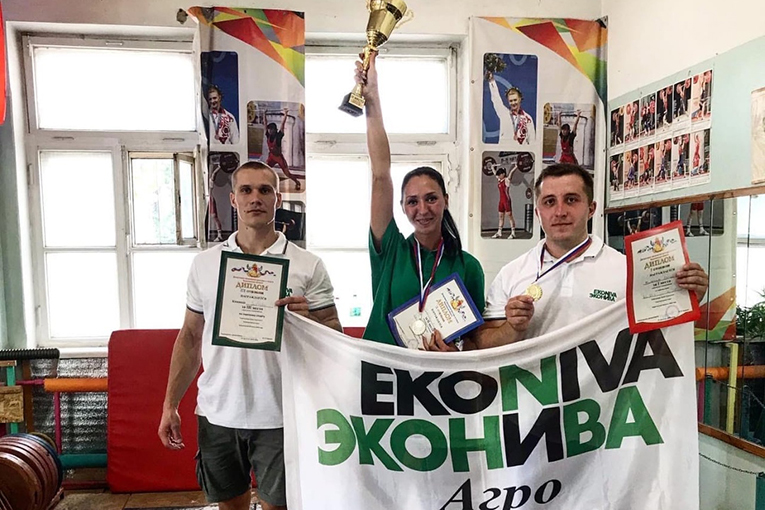 The amateur kettlebell training is only gaining momentum in EkoNivaAgro. Together, Denis Milenko, Aleksandra Taranova and Aleksandr Demiyanov were awarded the honorary third place in team competitions, while Denis Milenko rose to the challenge of taking the first prize in the individual event and did it.
'I loved this sport from the start when I was a student', says Denis Milenko, Veterinarian of the Left-Bank Operation of EkoNivaAgro. 'It's the third time I've defended the company's colours. Earlier, in Liski and Bobrov I had won the first and the second prizes. I'm happy with what I've done today and I'm especially proud of our team accomplishment. On behalf of all our employees, I want to thank EkoNivaAgro for promoting a healthy lifestyle among the staff.'
By Viktor BARGOTIN