EkoNiva representatives have paid a call to Kabardino-Balkarian State Agricultural University. In the course of the working visit, Vitaliy Voloshchenko, Director of Plant Breeding and Early Generation Seed Maintenance Centre of EkoNiva-Semena, and his deputy Sergey Kulinkovich met up with the university rector Aslan Apazhev.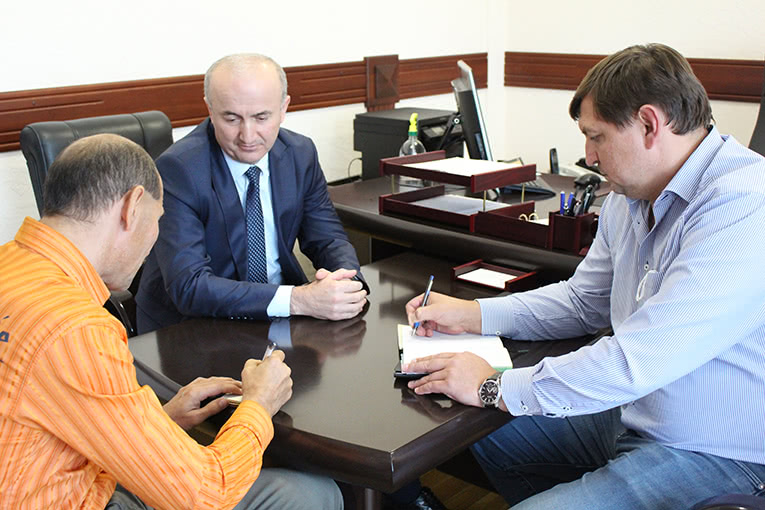 The topic discussed was the establishment of long-standing relations in order to make practical education better and organise the students' work placement or internship at the company's dairies. As a result, a draft collaboration agreement has been prepared.
'In the south of Russia and in the North Caucasus, we work side by side with Stavropol and Dagestan agricultural universities', says Vitaliy Voloshchenko. 'We start cooperating with the University of Kabardino-Balkaria and the Highland Agricultural University of Vladikavkaz. For students of the educational institutions in this geographical area, acquiring practical knowledge in zoo veterinary is of great importance. Besides, there is keen interest in hands-on training in dairy farming. And in this respect, EkoNiva has the best base for gaining such experience.'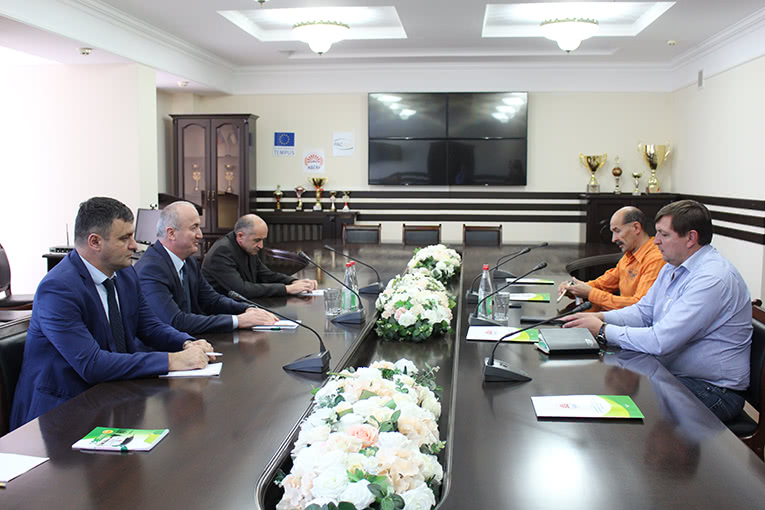 Today, EkoNiva closely collaborates with more than 30 out of 54 agricultural universities in Russia, and the list is getting longer and longer over time. At the company's farms, students doing an internship learn essential skills in zoo veterinary, agroengineering, agricultural and production technologies, product processing, crop growing and breeding.
'Our major goal is to create an influx of young personnel to the holding', continues Vitaliy Voloschenko. 'For future specialists, it is a chance to gain first-hand experience in real-life situations, to get acquainted with state-of-the-art technologies as well as social and economic conditions of work in the company.'
Theory is certainly important, but only practical training provides insight into the profession. Young people come to know all the possibilities of production and the outlook for the agricultural industry as a whole. Most of the students who have completed their internship at EkoNiva are happy to be hired by the company as qualified specialists.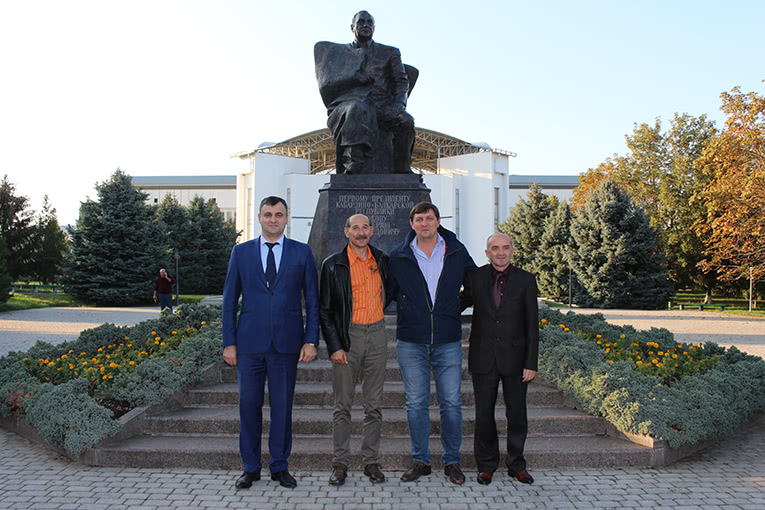 'For universities, strategic partnership and high-quality interaction with business are no less important', emphasises Vitaliy Voloshchenko. 'This makes it possible to adjust the training programs, make them the most up-to-date, adapted to the realities of agricultural production. The more an educational establishment is focused on the needs of the modern agribusiness, the higher the level of personnel competence. This means that the percentage of employment is growing.'
For any agricultural university, this is an indicator of effective performance, and for farming companies, it is an opportunity to train worthy motivated employees who want to work on their native land and contribute to the development of the agricultural industry.
By Tatyana IGNATENKO