On September 24-27, Voronezh welcomed Garden City annual festival. Due to the coronavirus restrictive measures, a good deal of contests and masterclasses in landscape design and floristry were held online. However, some events took place outside — Novaya Usman village became a venue for an agricultural fair, a flower show and a gala concert.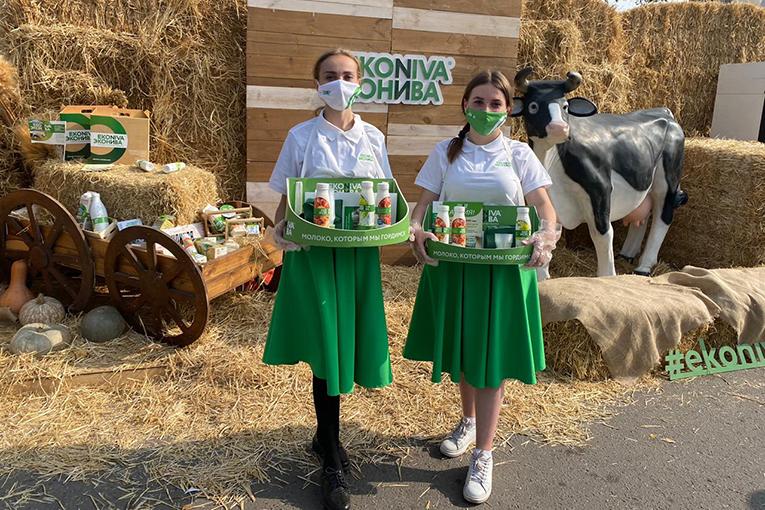 As usual, EkoNiva did not want to remain aloof from one of the major events of the year and plied the festival goers with its dairy products, namely Fitness Line yogurts with a reduced sugar content, ultra-filtrated quarks with a higher protein content, bio yoghurts, Snezhok and ryazhenka fermented dairy drinks, kefir and numerous milk varieties, including the baked one. The quality of the offered treats was highly appreciated by Viktor Logvinov, Deputy Chairman of Voronezh Oblast Government, and Dmitriy Maslov, Head of Novaya Usman district, who honoured the guests with their presence.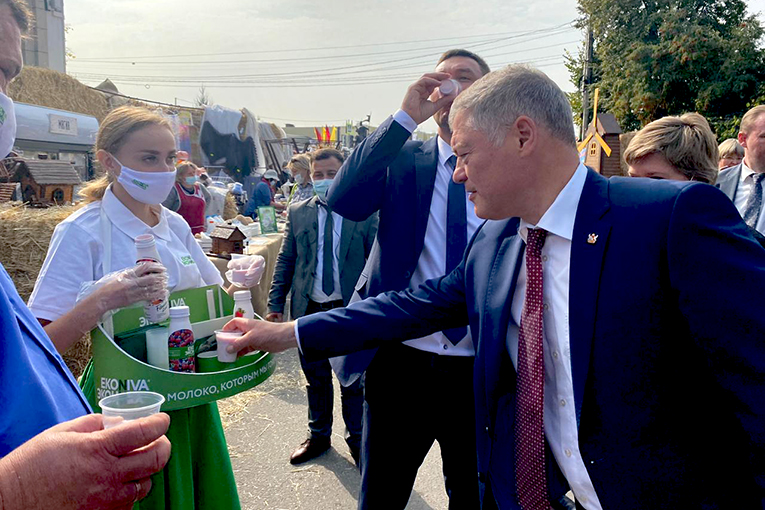 After tasting the dairy delicacies, the festival visitors could take pictures in EkoNiva's stylish photo zone to keep the memory of the event, get to know more about the company's farm tour project and sign up for an excursion right away.
It is worth mentioning that EkoNiva's brand shop in Novaya Usman opens its doors to customers at 263 B, Lenina Street. On September 25-26, they were delighted with a special offer: buy two bio yoghurts and get the third one for free.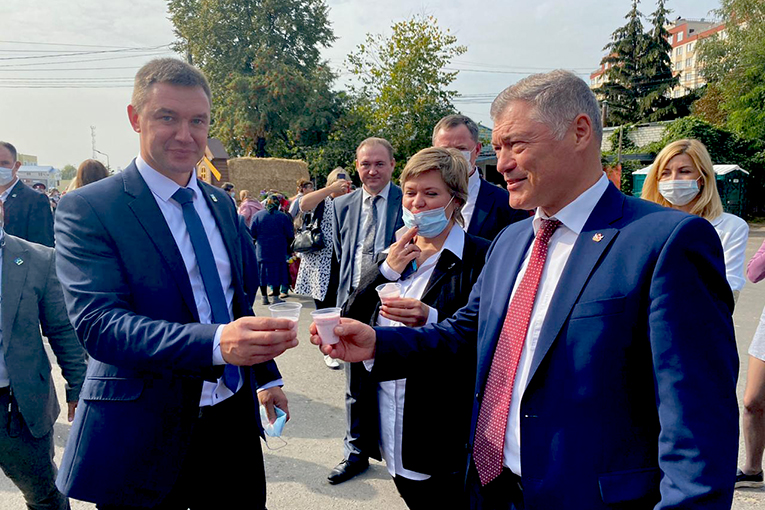 By Aleksandr KUTISHCHEV