Seed quality confirmed by independent assessment
Plant Breeding, Seed growing and Genetics Journal, Issue 3 (15), 2017
By Yuriy Vasyukov, Executive Director of Zashchitnoye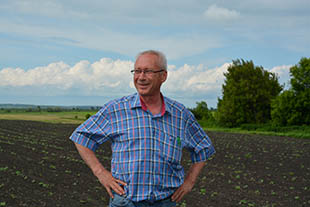 We produce and sell around 25 thousand tonnes of seeds per year. The demand is easy to explain: we offer the best genetics there is. To that end, we are continuously looking for new developments of leading global plant-breeding institutions to update our product range. The quality of our products is independently assessed by the Kursk branch of Russian Agricultural Centre thus enhancing their competitive capacity.
Market demand doesn't appear out of thin air, it needs to be clearly defined. A great deal of our resources goes into marketing in its broad sense. The consumer needs to be kept updated on latest novelties and emerging tendencies. And when growers reap a rich harvest using them, they become our loyal customers and partners.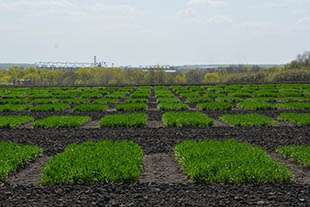 The enterprise underwent a large-scale upgrade in 2008-2010. The capacity of the seed cleaning lines currently amounts to 300 tonnes of seeds per day. An advanced seed storage system is in operation. These production facilities sufficed until recently. This year, we are commencing construction of a third seed plant worth 4-4.5 million euro.
We are contemplating setting up a logistics centre to optimize shipping for operational efficiency, the plan is to implement the idea in 2018-2019.
Three years ago, we made a strategic decision and set up our own seed breeding project. In 15-20 years' time, the flagship product of Zashchitnoye, LLC will be not material as before, like produced under license seeds, but intellectual represented by our own locally-produced variety.