Russia's largest milk producer Stefan Duerr was once more named the most successful entrepreneur of Voronezh according to the results of last year's poll.
Abireg Business Information Agency, 09.01.2018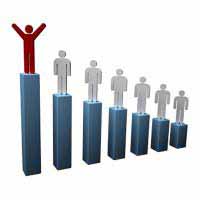 Last year, Stefan Duerr, the founder of EkoNiva Group, once again became the most successful businessman in Voronezh oblast according to the readers of Abireg as shown by the results of the poll set up at the site of Business Information Agency.
The respondents had 14 nominees to choose from. The results of the poll demonstrated that Mr Duerr's achievements impressed almost every third poll participant (29% total). A year earlier, the entrepreneur also led the list of nominees but with a less percentage of voices (17%). Besides, in 2016, the president of Ekoniva Group shared the top line with Evgeny Khamin, a developer, who received the same number of voices.
This time, the readers of Abireg gave only 12% of their voices to Mr Khamin. However, it was enough for him to come second in the list of the most successful entrepreneurs. Aleksandr Tsyban, Director General of Vybor LLC and Andrey Blagov, owner of a chain of medical centres came third in the list with 7% of voices each.
The other entrepreneurs did not make it to the top three. Vladimir Maslov (AgroEco Group) and Sergey Nitsenko (Zarechnoye Group) received 6% of voices each, while Igor Hudokormov, Director General of Prodimeks Group, Aleksandr Solovyov, finanсial expert, and Eduard Krasnov, Director General of Chernozemye investment company gained 5% of voices each.
Ex-deputy of the State Duma Sergey Zhuravlev (Aksioma Financial Company), Aleksandr Knyazev, agricultural producer, and directors of construction companies Sergey Goncharov (Razvitiye Group) and Anatoliy Shmygalev (Instep) received 4% of voices each. 3% of voices went to Aleksandr Evseyev, Director General of Agrotekh-Garant.
It must be noted that last year, EkoNiva was the first livestock farming company in Russia to reach the production volume of 1 thousand tonnes of raw milk per day. The company of Evgeny Khamin, named after its owner, announced the plans to invest 1.4 billion rubles in the construction of 'Academia' sports centre in the Nothern district of Voronezh. Andrey Blagov announced an intention of establish a copper clad and industrial laminate production facility at the premises of Maslovskiy enterprise. The total investment might reach 4.4 billion rubles.
The poll was held at the site of Business Information Agency from 25th to 29th December, 2017. The total number of respondents reached 254.
By Andrey PRAKH