Innovative approach to seed production
Kurskaya Pravda, Issue # 152, 20.12.2018
Sheratan, Cepheus and Alioth are more than just star constellations, they are winter wheat varieties developed by plant breeders at Zashchitnoye farming enterprise, Shchigry district. The performance of the new advanced experimental wheat lines is currently being reviewed at state variety trials. With a view to improving the quality and quantity of the seeds produced and conditioning the seeds of challenging crops, EkoNiva-APK Holding is building a Plant Breeding and Seed Production Centre on the premises of Zashchitnoye. It is a unique project not only for Kursk oblast, but for the entire Russia. Zashchitnoye is the largest seed producer in the RF.
Faster, better, more reliable
A seed plant with the rated capacity of 200 tonnes per day, which is currently under construction in the nearby village of Basovo, is scheduled for commissioning before harvest season 2019. It will be a first of a kind seed plant in Russia with highly sophisticated equipment.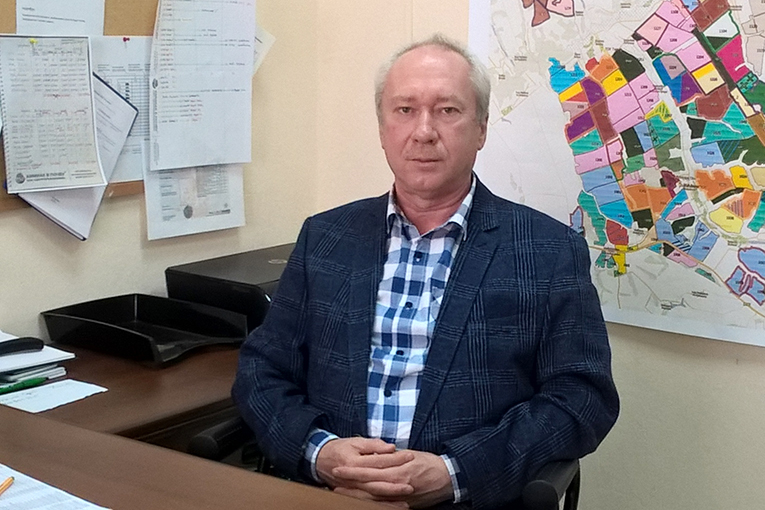 'Our seed plant project which involves innovative equipment and management is unprecedented for our country', says Yuriy Vasyukov, Executive Director of Zashchitnoye. 'Before embarking on the project, we carried out a thorough analysis of the best equipment available worldwide. There are some global giants, which upgrade their equipment without actually introducing any fundamental changes, whereas the German company Petkus has practically revolutionized grain handling industry. It offers equipment which minimises human factor, automatically adjusts, features a lot of operation modes to suit everyone's needs and can be operated remotely. In effect, it is a plant with "brains".'
The plant is suitable for performing multiple tasks simultaneously. First comes grain receiving from the field, pre-cleaning and placement in storage prior to sorting. The second task is calibration and placement of the prepared seeds in storage into silos. The third task is sending of the seeds from the silos for treatment (against fungal and bacterial diseases) and packaging.
The fourth operation is maize calibration. Without proper calibration, maize seeds will fail to meet the sowing requirements. Currently, only a few seed plants in Russia have the equipment to do this kind of calibration. Commissioning of the seed plant in Zashchitnoye will enable the enterprise to stop using the outdated, low-performance cleaning lines.'
'The new plant will enable us to sort more varieties of different crops', says Vladislav Savelyev, Deputy Head of Seed Production, Storage and Processing Department. 'With the current capacity, it takes over a day to transfer from one variety to another, whereas with the new plant similar process will only take a couple of hours.'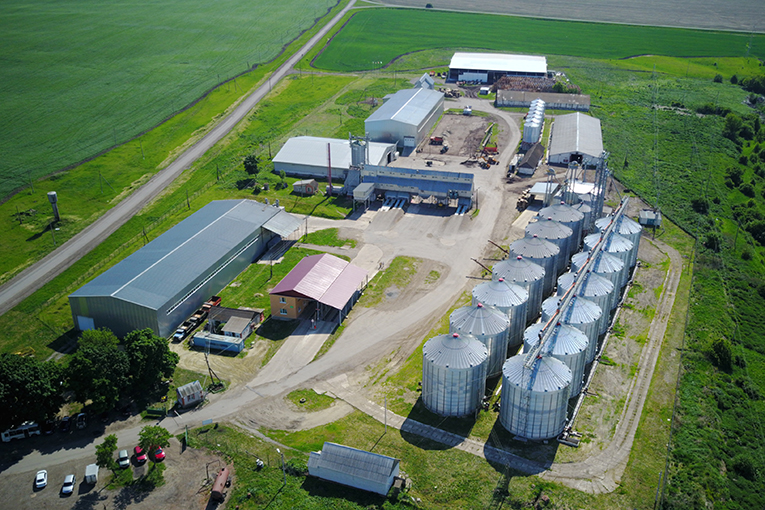 While the new seed plant is under construction, seed cleaning and calibration are nonetheless performed in compliance with all the standards. The current technical capabilities enable Zashchitnoye to produce 300 tonnes of premium-quality seeds a day. Simultaneously with the addition of seed calibration and sorting operations, the storage and receiving capacities will expand by 10,000 tonnes. Upon completion of the construction, the enterprise will be able to simultaneously store up to 100 thousand tonnes of grain and seeds under controlled conditions, to receive from the field and clean up to 6,000 tonnes of grain a day.
The total investment into the new project is considerable, with the cost of the seed plant and the grain storage system reaching 1 billion rubles.
Counting on intellect
According to the latest data, the share of Zashchitnoye in the total acreage of EkoNiva-APK Holding is a mere 7 per cent, yet it generates 19 per cent of the profit. The vector of development for the enterprise is the intellect-intensive branches of crop production, i.e. grass seed production, production of F1 fertile maize hybrids and, finally, an in-house plant breeding programme.
'Western European winter wheat varieties are risky in production, as they can produce an excellent crop in a good year, but fail to survive altogether should the winter be too harsh,' clarifies Andrey Zvyagin, Head of Plant Breeding and Early Generation Seed Production of cereal crops of EkoNiva-Semena. 'Northern European varieties are sturdy enough, but produce low yields. The challenge of our plant breeders is to combine hardly compatible qualities: yield, quality and adaptiveness.'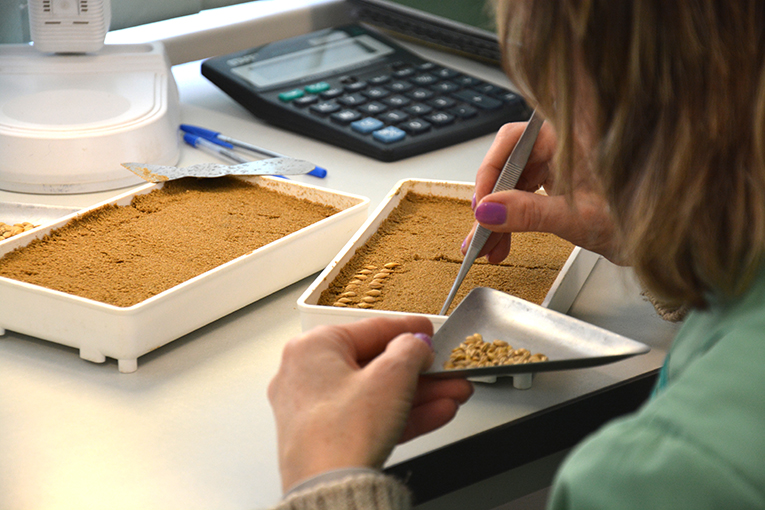 It was possible to achieve this in Sheratan, Cepheus and Alioth varieties, which is confirmed by state variety trials. Winter 2018 became a true test for the seeds. The January was snowless, but in separate locations of Shchigry district, the temperature dropped as low as minus 25-27 degrees Celsius. Where overseas varieties didn't survive, the varieties developed in Zashchitnoye managed to withstand the stress conditions and produce an excellent crop. Sheratan exceeded the yield standard in trials for Kursk oblast by almost a tonne. Cepheus in Mordovia outperformed the standards by a tonne and a half, whereas Alioth produced an increase of 1.4 tonnes in Tambov.'
'Of course, the results are not similar everywhere, but that is inevitable', says Andrey Zvyagin. 'If next year they equal the standard even without topping it, they can be recommended for inclusion into the regional register. Another three varieties - Mars, Foton and Trigor - have already been prepared for submission into state trials next year.'
Also, plans call for initiation of a full-scale in-house soybean breeding programme since 2019 on the premises of Zashchitnoye. At the moment, the company is engaged in early generation seed production of soybeans and lentils in joint production with Canadian universities. The point is soybean is considered a Southern crop. Until recently all textbooks contained information about it not growing farther north than in the latitude 49 N. Now, thanks to plant breeders' effort, the developed soybean varieties are capable of growing in Shchigry district — in latitude 51 N. Plant breeders of EkoNiva-APK Holding are in a position to achieve even better results in the future, which the management of the enterprise will do everything possible to ensure.
'We will move towards intellectual production, in other words the production of seeds of the crops which are difficult to produce, such as grasses,' says Yuriy Vasyukov. 'With that in mind, Plant Breeding and Early Generation Seed Production Centre, which will become the third component of our Plant breeding and Seed production centre, has been created in the structure of EkoNiva-APK Holding. It will enable us to merge all of EkoNiva's plant breeding projects into one.'
The new plant breeding centre will require new personnel. By the way, the entire holding is subject to staff shortage, since EkoNiva is the most dynamically developing company in the European market. For example, besides the plant breeding and seed production centre, construction of a major dairy with the capacity of 3,500 head of cattle in Zashchitnoye, is due to start in 2019.
'We provide a lot of work places not only for Shchigry district, but also for the adjoining Solntsevo district,' says Andrey Skvortsov, Deputy Executive Director of Zashchitnoye. 'We can employ specialists from Kursk. A part of the work is seasonal, so we need temporary labour, too. Currently, all our machinery operators are elderly and approaching retirement age. So, we do everything to train our new staff. All the more so that new high-performance machinery, the maintenance of which requires skilled workers with a degree, is being purchased. We strive to get high school students into our profession: we invite kids from local schools to learn the required skills on our new machines rather than old machinery. We hope they will come to work for us in the future!'
By Maria KONEVA