EkoNiva plans on setting up 4 new farms in Kaluga oblast by the end of 2020
Interfax, 15.05.2019
By the end of 2020, Kaluzhskaya Niva LLC (a branch of EcoNiva Group in Kaluga oblast) plans to start operation of a feed mill and four new dairies for 13.2 thousand head in total — the company press service broke the news to the media agency Interfax.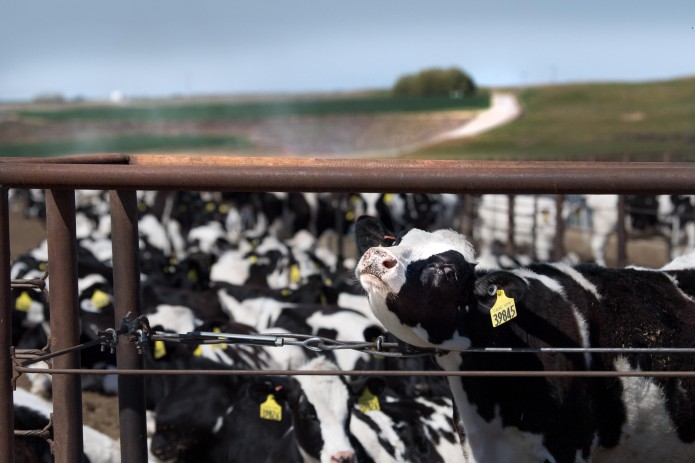 This year, Kaluzhskaya Niva has been investing 2.5 billion rubles in Ulanovo farm located in Medyn district, the capacity of which will account for 2.8 thousand head.
In the same region, another farm called Gusevo, investment in which amounts to 3.3 billion rubles, will begin its production by the end of 2019. The dairy is designed for 3.3 thousand mature cows and 8 thousand head of youngstock.
By the end of the current year, plans are afoot to start operation of a feed mill in Aristovo village, Ferzikovo district. The amount of the investments in the production reaches 415 million rubles.
In 2020, Kaluzhskaya Niva starts out to operate two new dairies — Ladovo and Detchino, the capacity of each is 3.55 thousand head. 'In the long run, 5 more farms will begin production in Kaluga oblast to increase the milk yield up to 450 thousand tonnes per year. Moreover, the company is working out a plan aimed at construction of two feed mills in Peremyshl and Medyn districts', informs a representative of the press service.
Kaluzhskaya Niva LLC has been operating since 2006. The company specializes in milk production and processing, crop farming, seed growing and pedigree livestock farming; it is a breeding reproducer of Holstein cattle. The company unites farms located in Peremyshl, Ferzikovo, Kozelsk and Medyn districts of Kaluga oblast. The farmland area is 58 thousand hectares. The total herd is 31.7 thousand head, of which 17.7 thousand — dairy cows.
EkoNiva Group has been engaged in agricultural production since 2002, it comprises two independent holding companies: EkoNiva-APK Holding LLC (dairy and beef cattle farming, crop farming and seed growing) and EkoNiva-Tekhnika Holding LLC (supply of imported agricultural machinery, maintenance service, spare parts).