03.06.2019
Stupinskaya Niva commenced working as a division of EkoNiva Holding in Moscow oblast last year. Today, 8,600 hectares of farmland and more than 1,500 head of cattle are at the company's disposal.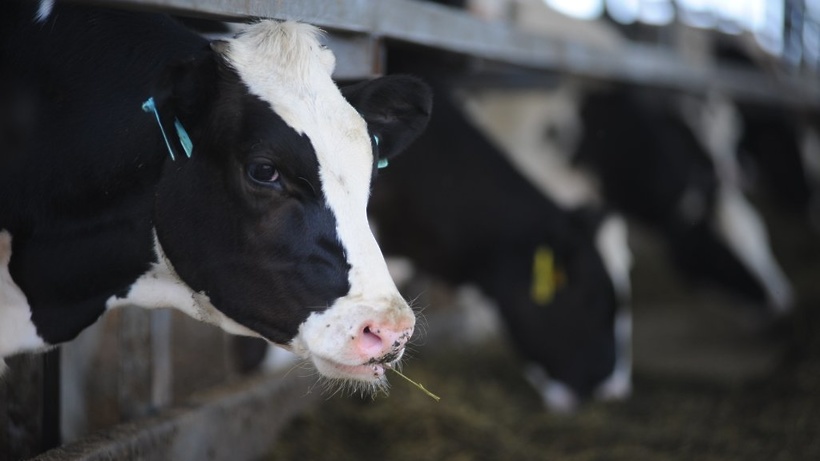 The machinery fleet is being updated; state-of -the-art tractors, combine harvesters, seed drills, spraying machines, cultivators, hay and forage equipment are being purchased. At the same time, the company is focused on applying the precision farming technologies. The investment in the machinery innovation amounts to 700 million rubles.
'Preparations are well under way for construction of a modern free-stall dairy for 3,550 milking cows close to Bortnikovo village. This year, we will bring 1,500 heifers to the farm. The completion of the project is scheduled for the middle of 2020', says the Executive Director of Stupinskaya Niva LLC Yuriy Kinyakin.
When reaching its full capacity, the dairy will produce 100 tonnes of milk per day and create 120 jobs with an average salary being higher than the one at similar enterprises in the adjacent regions. A complete benefits package, regular training, and involvement of the youth in this field are also worth mentioning. The investment in the project accounts for 3.9 billion rubles.
'This will be a significant contribution of EkoNiva to the development of rural areas and the solution to the task allocated by the Governor Andrey Vorobyov – by 2021, the total production performance in the region is expected to reach the level of 1 million tonnes of raw milk per year', assures Yuriy Kinyakin.
By Aleksandr KOZHOKHIN