Regional director of OkaMoloko LLC told about the company's achievements and assistance of Russian agricultural bank
Ryazan city website rzn.info, 21.07.2020
Vladimir Kavin, OkaMoloko LLC regional director for Ryazan oblast, told about the company's achievements and assistance of Russian agricultural bank.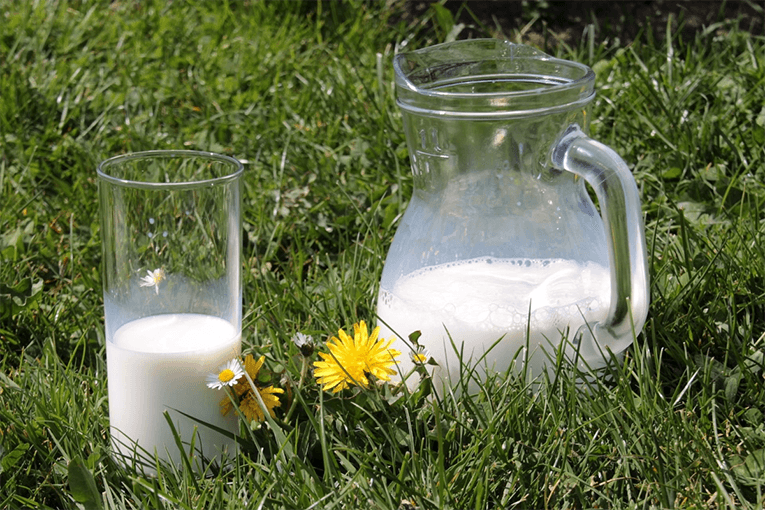 EkoNiva-APK is one of the leading agricultural holdings in Russia. Dairy farming is the company's priority area of activity. EkoNiva-APK is the largest milk producer in Russia and Europe. The milk output of the company exceeds 2,500 tonnes per day. OkaMoloko has been operating within EkoNiva Group since 2017. Currently, this farming enterprise is the top raw milk producer in Ryazan oblast. Vladimir Kavin told about company's achievements, prospects for development of agricultural industry and assistance of Russian agricultural bank in implementing large-scale projects.
About company
Dairy farming is the company's priority area of activity. Currently, OkaMoloko comprises seven subdivisions in six districts of Ryazan oblast: Chuchkovo, Pitelino, Shatsk, Sarayi, Sasovo and Aleksandro-Nevskiy. Total farmland is more than 100,000 ha.
About technologies
Cutting-edge equipment, well-developed infrastructure and highly qualified staff allow OkaMoloko to develop dairy farming efficiently. We produce over 310 tonnes of premium milk per day. The company operates four modern free-stall dairies for 6,000, 2,800, 2,100 and 1,150 head of Holstein cows. The total herd size is 21,100 including 12,600 dairy cows.
About produce
Our company is also involved in crop farming, we grow high-energy fodder for our cows. We produce corn for silage, alfalfa for haylage and grain. We also grow another profitable crops such as sunflower, soybeans, rapeseed, spring and winter wheat. For agricultural production, we use all necessary cutting-edge machinery and equipment of the world's leading manufacturers. Our helping hand is a grain elevator with a capacity of 50,000 tonnes. This facility can ship grain by rail.
About results
In 2019 the company's milk yield reached 69,000 tonnes of natural milk. We reaped a good harvest from our fields: 162 421 tonnes of cereals, 56 152 tonnes of corn for grain, 35 836 tonnes of haylage, 71 412 tonnes of silage, 35 598 tonnes of industrial crops, 3 144 tonnes of spring rapeseed and 16 828 tonnes of soybeans.
Agrarian season is going as planned. Seeding campaigns have been finished in time. In total, the area of 83,000 ha has been sown. First forage harvesting has already come to an end and today we are preparing to harvest cereals.
About partnership
We have been cooperating with Russian agricultural bank for more than 10 years, so it has become our strategical partner. Recently, the bank has provided 7 billion rubles loan for the construction of two dairy farming facilities in Pitelino and Shatsk districts in Ryazan oblast. Russian agricultural bank assists our company in financing of seasonal fieldwork, new machinery and agricultural equipment as well. We have built up a close time-tested partnership with this bank over the past few years and we will develop it because it is vital to our continued success.
About achievements
Nesterovo, new dairy farming facility, designed for 2,800 dairy cows was opened in April 2019 in Ryazan oblast, Pitelino district. And one more, a new mega-dairy for 6,000 head was launched at the beginning of December 2019 in Shatsk district. This mega-dairy is the largest dairy in European part of Russia. Overall design capacity of these dairy farms is 95,000 tonnes of raw milk per year (270 tonnes of milk per day).
About plans
Due to cooperation with Russian agricultural bank, we are planning to commence construction of feed-milling plant in Chuchkovo district this year. New cutting-edge operation will allow us to produce 54,000 tonnes of profitable crops per year in Ryazan oblast. Overall investments amount to 250 million rubles.
About wishes
Russian agricultural bank has proved itself as one of the largest federal universal banks, taking leading positions in agribusiness credit offering. It is also among the leaders of the reliability rating of Russian banks because true experts work there. I want to wish Russian agricultural bank prosperity and continuation of strengthening its positions as a reliable and efficient bank.