Agrofirma Mezhdurechye became part of EkoNiva Group in 2011. The core business of the enterprise is dairy farming. The company currently employs 237 people.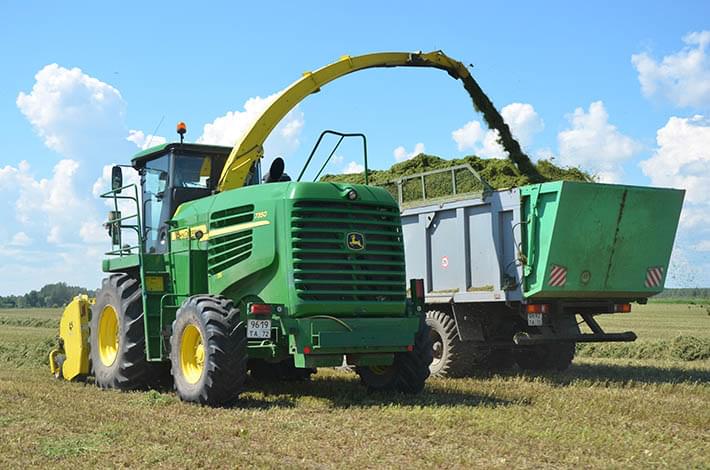 Our professional motto is Working for the good of the home region!
The enterprise is working on increasing its milk production. The total herd number is 3,800 head, including 1,962 head of dairy сows (as per 12.02.2019). The daily output of the company amounts to approx. 50 tonnes of milk.
The enterprise has upgraded the existing livestock facilities, implemented new technologies for conservation and preparation of high-energy feed, introduced cutting-edge forage harvesting machinery and considerably increased fodder crop production.
The crop growing industry of the enterprise is focused on the following areas: production of cash grain, cereals, pulses and fodder crops. The total farmland is 5,417 ha (as per 12.02.2019).
In 2018, the company produced 5.09 tonnes of wheat, 4.7 tonnes of barley, 7 tonnes of hay and 7 tonnes of straw. The total amount of haylage and silage in green mass is 34.9 tonnes.
Agrofirma Mezhdurechye does its best to retain young specialists in the rural area. For this reason, the enterprise purchases residential premises for its employees. With expansion of production, the company is planning to develop the infrastructure of the villages.
Vladimir Cheymetov, Deputy Governor of Tyumen oblast, Head of Department of Agriculture of Tyumen oblast: 'I hope Mezhdurechye will bear the palm in the livestock breeding industry of the region. The first move has already been made — construction of a large dairy facility for 1,800 head of lactating cows is well underway. I hope this enterprise will boost the amount of milk produced in our region in the short term.'
Contacts
30 Tsentralnaya st., 626077 Gilyovo, Yarkovo district, Tyumen oblast
Phone: +7 (34531) 37-1-75, 37-1-22
E-mail: mezhdureche@ekoniva-apk.com
Location Map