Agricultural enterprises of EkoNiva operate in 13 oblasts of Russia. The Black Earth region, the company's main area of operations, is one of the most fertile agricultural oblasts in the world. On an area of over 630,000 ha, the company grows cereal, pulse, fodder and industrial crops of high-yielding varieties.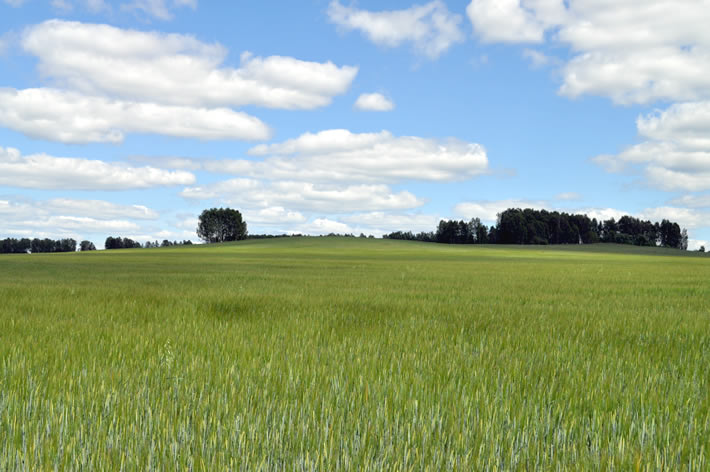 The gross output in 2022 amounted to 1 million 187 thousand tonnes (including maize for grain, cereals, pulses, oil crops and sugar beet), the yield of rough and succulent forage – 831,600 tonnes (dry matter). Most of the harvest is used as feed for the company's own livestock.
Advanced resource-saving technologies, the minimum tillage system and the efficient state of the art machinery allow the company to preserve and improve soil fertility.
EkoNiva's enterprises implement modern grain management technologies – North-American Twister mini-elevators comprising a complete grain management chain, including all necessary machinery and equipment for receiving, handling and storage of grain.
The company successfully employs precision farming technologies, which allows the enterprises to attain maximum efficiency of agricultural machinery operation, control the seed and fertiliser application rates, prepare field work reports and increase the overall performance of agricultural production.
The company's specialists improve their qualification on a regular basis by taking extra training at crop growing and seed production enterprises abroad, as well as by visiting trade shows and educational seminars in Russia and Europe.