Peterburgskaya Niva has been operating within EkoNiva Group since April 2019. The enterprise has a long history and deep-rooted traditions. For 65 years, it has focused on high quality milk and forage production. Over 90 employees work for the company (as of 31.01.2021).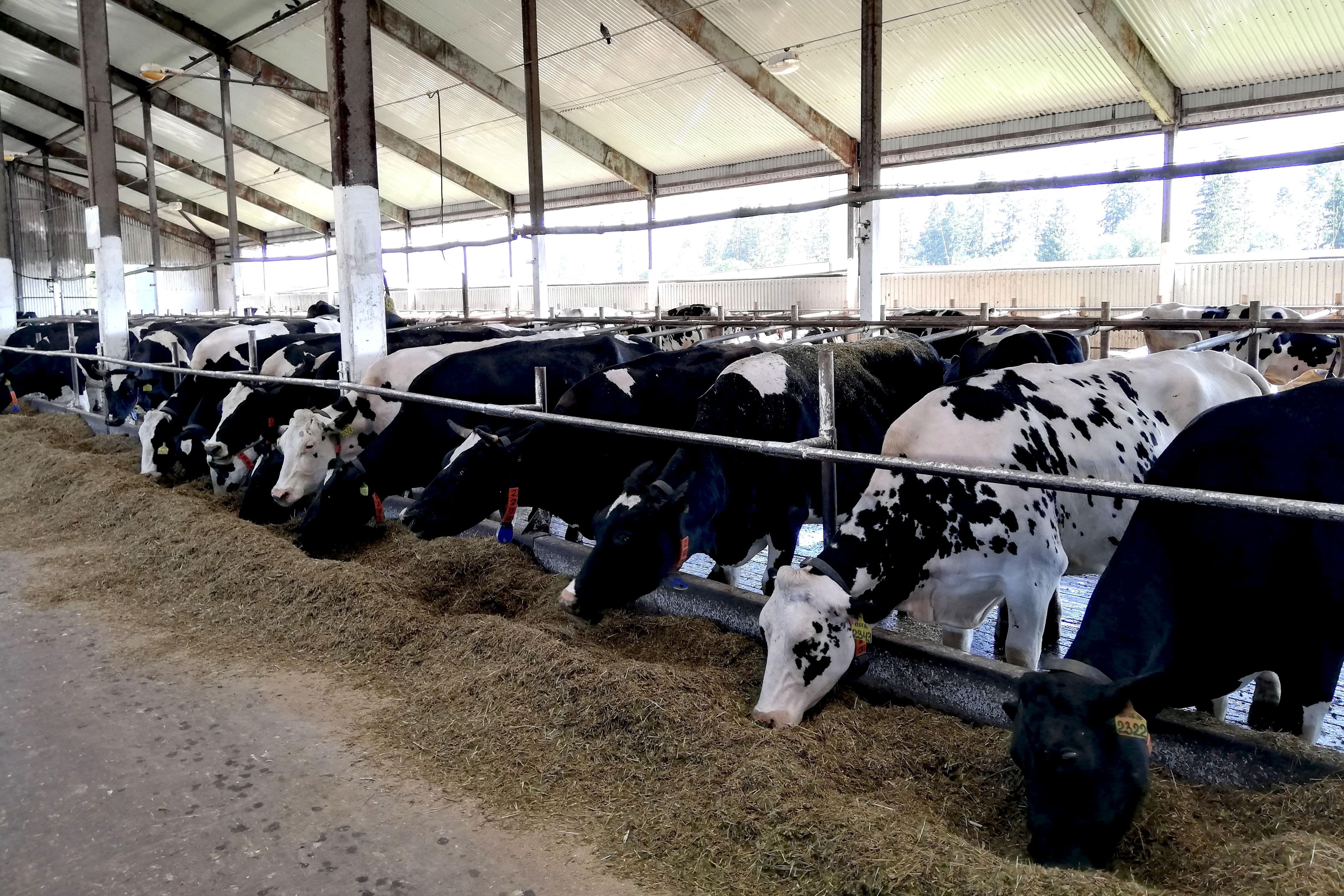 Our professional motto is Striving for perfection!
The enterprise carries out its business activity in Volosovo district, Leningrad oblast. Its total farmland is approx. 3,200 ha (as of 18.03.2021).
Peterburgskaya Niva is one of the largest producers of milk in Leningrad oblast with the daily output of about 19 tonnes. The total herd size (Holstein breed) is 1,650 head, of which 920 are dairy cows (as of 18.03.2021). A modern dairy facility featuring the Swedish equipment DeLaval operates in Zimititsy village.
The crop farming activities comprise fodder production involving perennial grass mixtures as well as grain growing for forage and seeds. The latest soil tillage practices along with the high-performance farm machinery of the industry leading manufacturers are utilized in the enterprise.
The employees continuously improve their professional skills. To that end, regular training and courses are organized.
Plans call for the land bank expansion and the construction of two modern dairies. The company's immediate objective is to produce 200 tonnes of milk daily.
Contacts
33, Chirkovitsi village, 188425, Volosovskiy district, Leningrad oblast
Phone: +7 (813) 735-37-17/46