EkoNiva-APK is the leader in milk production in Russia and Europe. In 2020 the milk yield reached over 925,000 tons. Holding's operations produce over 3,167 tonnes of milk (as per 16.07.2021).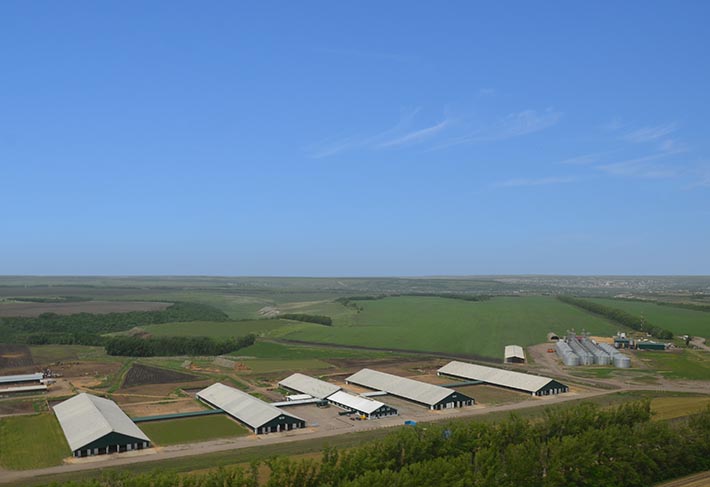 Five livestock breeding enterprises are engaged in milk production. The total herd is approx. 212,800 head, including 110,000 dairy cows (as per 16.07.2021).
Over the past few years, the company has launched 40 high-tech free-stall dairy facilities including a robotic dairy. Existing dairy farms have been reconstructed and upgraded using the most cutting-edge livestock breeding practices.
EkoNiva's livestock breeding operations manage Simmental, Brown Swiss, Holstein, Red-and-White cattle. The young stock is on open lots, in individual hutches and group igloos. Close attention is paid to the quality and composition of feed. Standardised and balanced rations for the livestock are made with consideration of their lactation performance and physiological condition.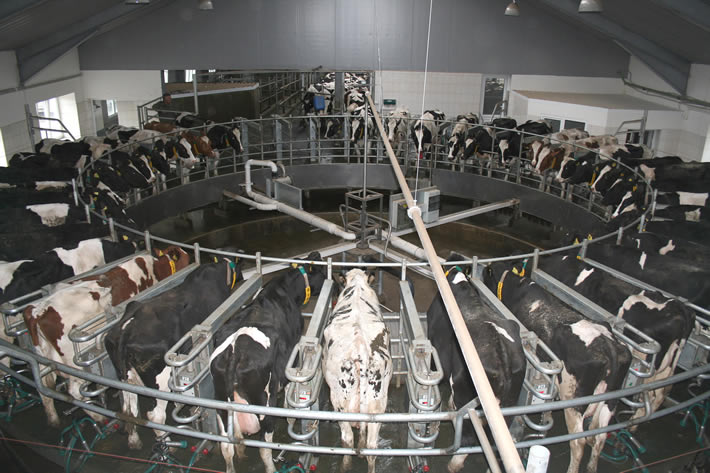 Milking takes place in herring-bone, parallel, rotary and robotic parlours. All milking parlours are fitted with cooling equipment. The herd is managed using Dairy Plan software ensuring total control over the dairy herd.
Specialists working at EkoNiva's livestock breeding enterprises upgrade their qualifications on a regular basis by taking trainings on dairy farms in Germany and Russia and visiting the largest domestic and international trade shows.
Ninety-nine per cent of the milk produced by EkoNiva is sold as Premium (the top class, by quality, in the Russian classification system) milk. Danone Group, Tulskiy Molochny Kombinat OJSC and Liskinskiy Gormolzavod LLC are some of the partners-processors cooperating with EkoNiva. EkoNiva's milk is also shipped to Hochland cheese processing factory.