Cow footbaths and milk soup for calves! These topics are included into the ongoing professional development programme that helps EkoNiva specialists understand how to improve dairy cow comfort and maximize their well-being. This time, young professionals are undergoing a training session on Gusevo dairy farm of Kaluzhskaya Niva.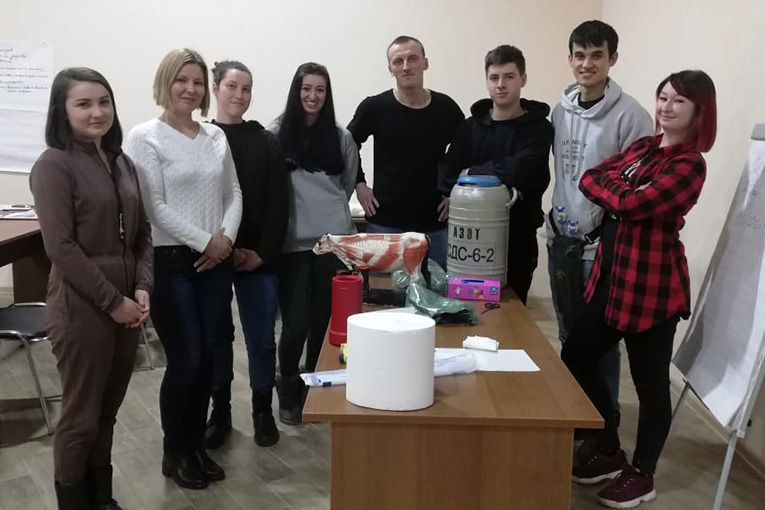 The participants describe their training experience as a period of complete professional immersion. The course lasts 2.5 months during which specialists deepen their theoretical knowledge that will be later converted into the practical skills.
'At EkoNiva, we make use of what we have learned during five years at university and put it into practice with regard to the profession-specific issues', shares Denis Ruzanov, Veterinarian of Gusevo dairy. 'As a part of the training programme, we familiarise ourselves with different farm's operations, learn to be well-rounded team-players and substitute for a colleague. For instance, this week I am involved in the orthopaedic care and learn how to prepare disinfecting footbaths for livestock and carry out proper hoof trimming.'
Denis Ruzanov has been working on Gusevo dairy farm for six months. Denis is originally from Volgograd, but during his university studies he entered EkoNiva traineeship programme in Kaluga oblast. Thanks to the first work experience as a trainee, Denis decided to join EkoNiva after his graduation.
At the moment, Denis and his peers continue their education at the workplace.
'Nowadays, higher schools provide professional basics', says Eleonora Ostrikova, Instructor of EkoNiva Academy of Livestock Farming, Kaluga branch. 'At our training centre, young professionals learn the ins and outs of livestock farming, also, they are provided with the information on the possible challenges for the newcomers, and understand how to tackle difficult issues. Trainees should realise that only effective teamwork can produce great results.'
A training programme includes several courses: Practical Training, Bachelor in Animal Husbandry, Master in Animal Husbandry, and Management Academy.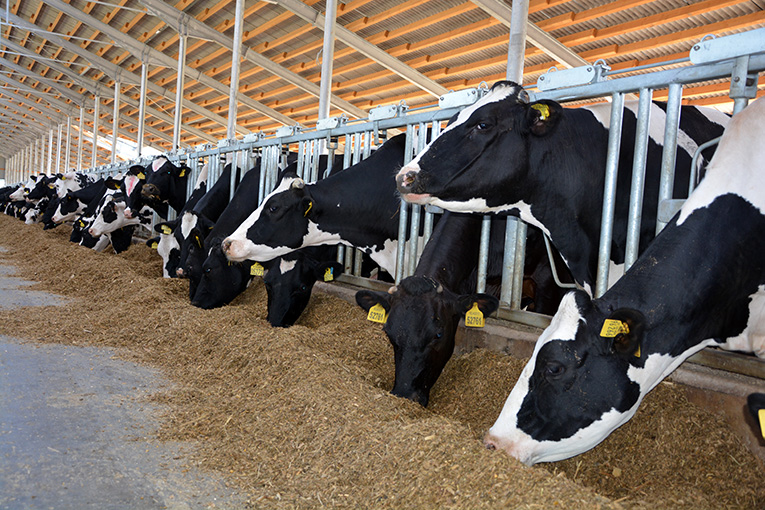 'We prepare herd managers for young stock, feeding specialists, veterinarians', continues Eleonora Ostrikova. 'Particular attention is paid to animal feed formulation. The trainees learn how to make a milk soup for calves and use the best calf rearing techniques. One of the most important modules is prevention of animal diseases. It is important to remember that a dairy farm's prosperity directly depends on strict hygienic practices, careful feeding management and proper care for dairy cattle.'
Any farm employee at EkoNiva can enroll into the training programme. A candidate only needs to be passionate about his or her job and demonstrate willingness to learn.
By Darya DENISOVA