Results of The Russian Routes 2020 National award have been summed up in Moscow. Competing with 200 participants from all over the country, EkoNiva's tour project run at Ulanovo dairy, Kaluga oblast, took second place in the Routes to Production Facilities category.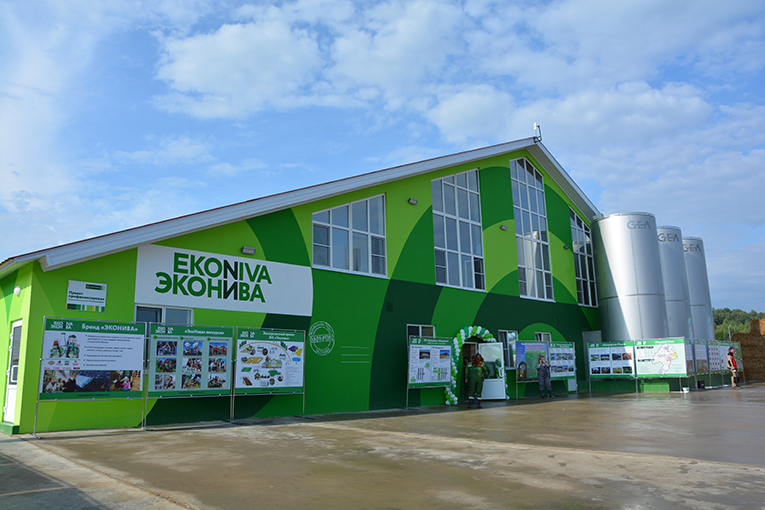 An application for participation in the all-Russian contest was submitted by specialists of the Kozelsk travel bureau, who, together with EkoNiva, devised a tourist itinerary to the operating enterprise.
'This award has been established within the framework of the international project Hospitable Russia as the first professional accolade in the industry', says Elena Gubareva, Director of the Kozelsk travel bureau. 'EkoNiva's tour project opens up a unique opportunity to learn a lot about milk production. We can see that families with children are always pleased to come to the farm. However, it is important that people with disabilities can also go on such an excursion.'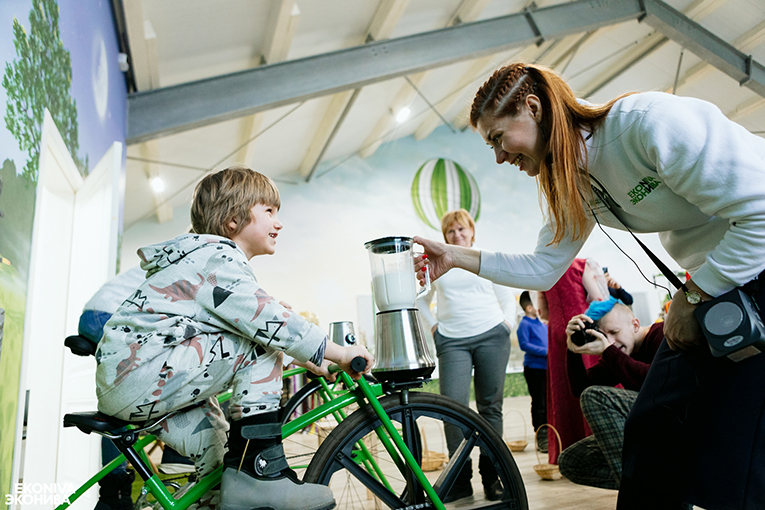 In autumn 2019, the tour project aimed at popularising milk, a healthy lifestyle and agricultural professions was launched at Ulanovo dairy. Here, the company welcomes everyone interested in farm life: families, preschool children, pupils and students. The guests look around the farm, watch how cow milking goes, in what conditions the animals are kept and what specialists are involved in the whole process. Kids especially like interacting with calves and feeding them from a special bottle. Those who wish can ride mini tractors and take part in various workshops. At the end of the programme, the children and adults are plied with delicious EKONIVA products.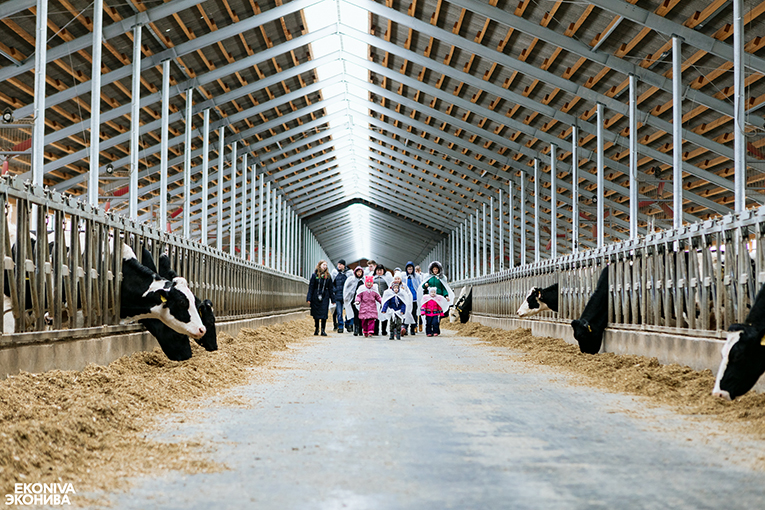 'Last year, 5,000 tourists from all over Russia visited Ulanovo dairy', says Svetlana Nepomnyashchaya, Tour Project Coordinator of EkoNiva-Food. 'The New Year quest turned out to be very popular attracting over 1,000 people during the holidays. However, our project team keeps working on new surprises for beloved guests. By tradition, we would like to celebrate Maslenitsa and the coming spring, having fun and treating everyone to delicious pancakes.'
By Darya DENISOVA