The largest agricultural trade show EuroTier 2021 has taken place online this year. Everyone from anywhere in the world could participate in the forum. Just switching on the computer and registering on the official website was enough to open the doors to the world of modern agriculture.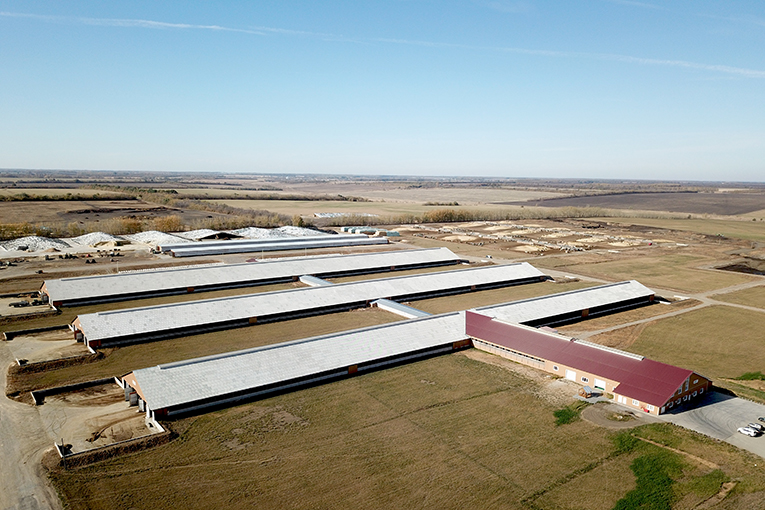 EuroTier 2021 held from 9 to 12 February welcomed 1,200 farming companies, including EkoNiva Group, and over 30,000 guests. Visitors of EkoNiva's online stand got acquainted with the production of the agricultural holding and its other areas of activity, received links to various useful resources and a list of contact people for further cooperation.
At the forum, a meeting of agricultural specialists was conducted via video conference. The major issue raised was whether milk and meat substitutes are a curse or a blessing for farmers in Eastern Europe. Stefan Duerr, President of EkoNiva Group, also took part in the discussion, sharing his opinion on this topic.
'The customers' attitude to natural products of animal origin is changing for the better', says Stefan Duerr. 'Milk belongs to a food category where the difference between the cost price and the selling price is really minor. Our goal is to make people understand that milk is a wholesome product and do effective marketing of it. Natural dairy products, to my mind, cannot be replaced by any alternatives as they are part of a healthy diet. That's why EkoNiva places a premium on the production of natural milk. Since the year dot, people have been drinking milk given by cows, eating cheese and fermented products and they will keep doing it.'
The EuroTier 2021 digital platform offered a wide range of communication and interaction opportunities for the show exhibitors and visitors, thanks to user-friendly online company profiles, smooth video calls and easy messaging.
By Viktor BARGOTIN