Aleksey Pesoshin, Prime Minister of the Tatarstan Republic, and Marat Zyabbarov, Minister of Agriculture of the Tatarstan Republic, have taken part in the annual local council meeting held in the Bugulma Palace of Youth.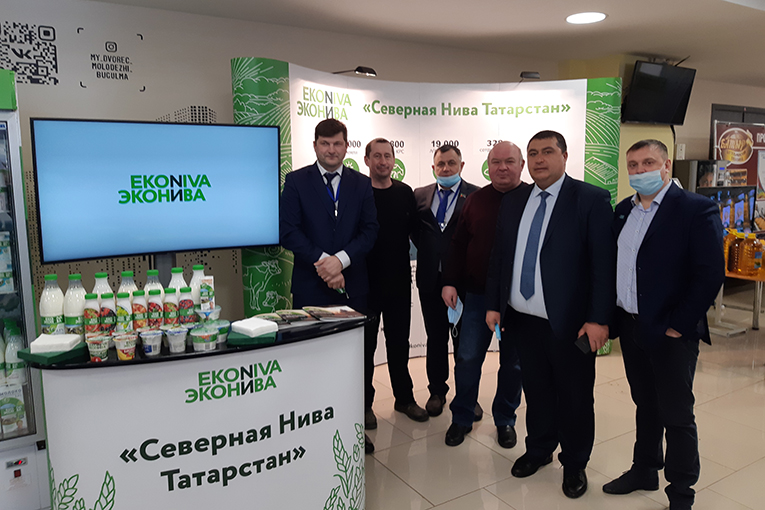 In the course of the event, the economic results of 2020 were summed up. Notable achievements in various spheres, including agriculture, were also brought to the guests' attention.
According to Linar Zakirov, Head of Bugulma District Administration, the investments in the area under his jurisdiction over the past year accounted for about 7 billion rubles. And EkoNiva proved to be one of the key investors in the farming industry.
It is worth noting that in Bugulma district, Severnaya Niva Tatarstan, a branch of EkoNiva-APK Holding, is now constructing Naratly dairy for 3,550 cows with a productive capacity of 100 tonnes of milk per day.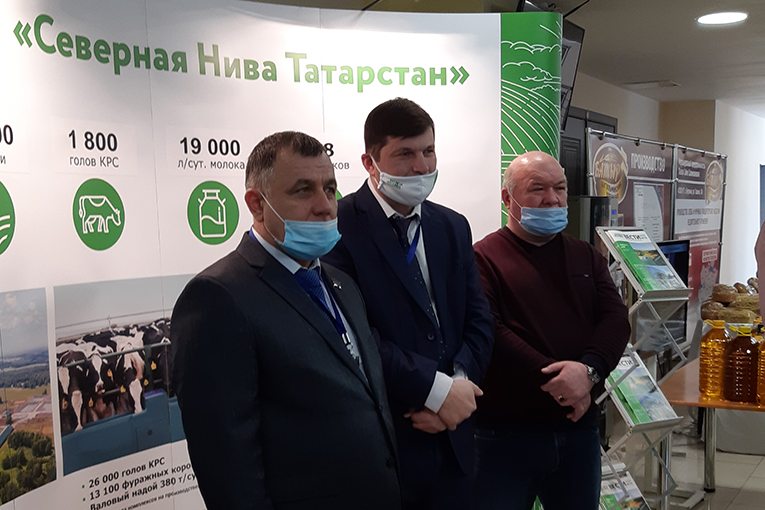 'For now, the company has created 331 jobs in the republic', says Sergey Isayev, Director of Severnaya Niva Tatarstan Operation. 'With the herd amounting to 800 head of cattle, the gross daily milk yield has reached 19 tonnes.'
Apart from the meeting, the Bugulma Palace of Youth hosted a food fair, where the complete line-up of EKONIVA dairy products was displayed. The guests and participants of the event highly praised the quality of milk, kefir, sour cream, quarks, yoghurts and other treats.
By Aleksandr KUTISHCHEV