The capricious weather in the run-up to Defender of the Motherland Day did not get in the way of traditional ice fishing competitions among EkoNivaAgro employees. In Voronezh oblast, over 150 anglers gathered to battle for the title of the best fisherman of the company.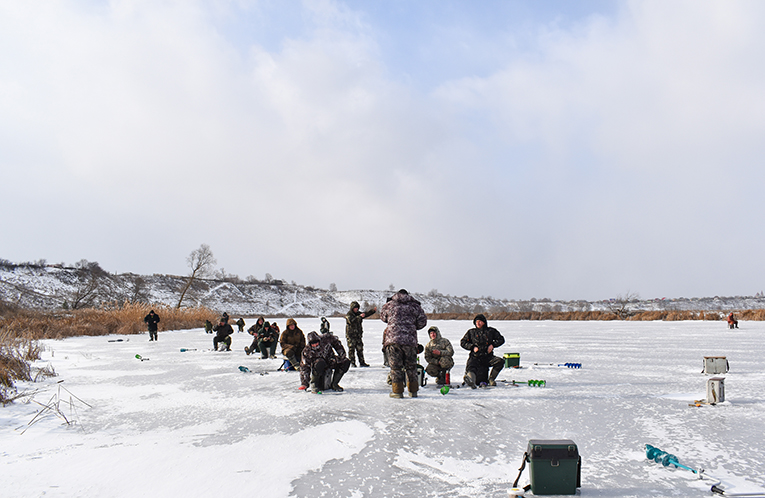 This year, the format of the contest was changed: all participants were divided into three groups to show their fishing expertise on ponds of Shchuchye, Verkhniy Ikorets and Troitskoye villages. Thus the organisers and the trade union committee of EkoNivaAgro managed to involve several times more amateur athletes than before. As a result, all the divisions of the enterprise, including NivaStroy, Anna and Shchuchye dairy plants, had their representatives at the competition.
Being in a fighting mood, the weather-hardened and dedicated anglers braved the bitter frost and piercing wind. Each contestant had his own secret of luring the fish to get a good bite. Just 15 minutes after the beginning, Mikhail Sankin, Machine Operator of EkoNivaAgro Left-Bank Operation, announced the first fish caught, for which a special prize was awarded. Meanwhile, his colleague from EkoNivaAgro Right-Bank Operation, Nikolay Kolesnikov, was rapidly heading for victory. Landing perches and mirror carps with a total weight of almost two kilogrammes, the competitor pulled off the win.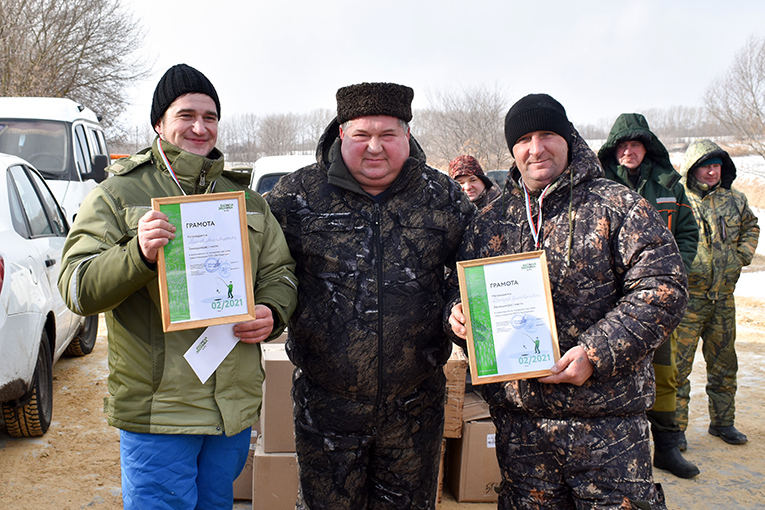 Aleksandr Pisklenov, Electric and Gas Welder of NivaStroy, came second, edging out Ivan Rakitin, Auxiliary Worker of NivaStroy, for third place with a disappointing difference of 30 grammes.
The contest programme was not confined just to the amount of fish caught. In the Smallest Fish category, Vladimir Pankov, Auxiliary Worker of NivaStroy, had no equal catching a 12-gramme perch. The Fishing Veteran title was rightly earned by Ivan Firsov, Security Officer of EkoNivaAgro Left-Bank Operation.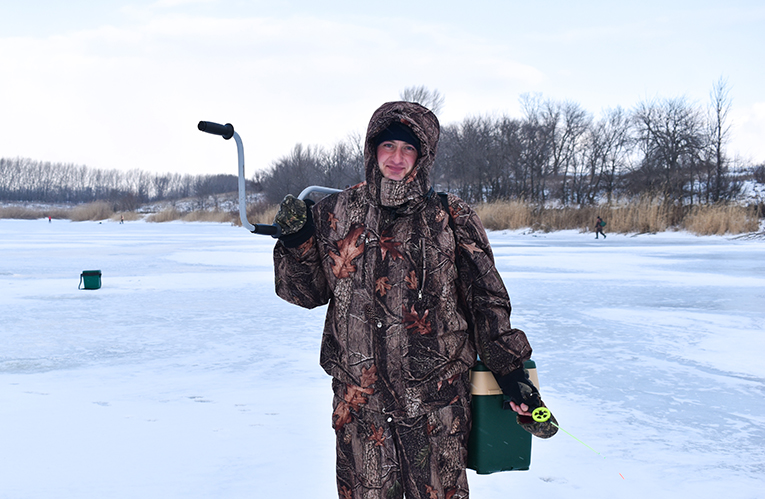 'Since the first fishing competition was held in our company, I haven't missed a single chance to take part in such an event', shares his emotions Ivan Firsov. 'Fishing on the lake is a classic of this activity, and I really like it. Although this time I haven't made the biggest catch, I've managed to beat the quickest in cutting ice holes (smiling). Of course, it's not the winning but the taking part that counts, and the anglers are well aware of it.'
All the participants of the competition truly enjoyed fishing and the time spent among colleagues. No doubt a friendly and close-knit team is the key to successful operation of every company.
By Viktor BARGOTIN