The Russian-German Chamber of Commerce (AHK) has held the annual meeting AHK 2021 to discuss the commercial and economic cooperation between the two countries and elect new members of the Management Board and the President's Council.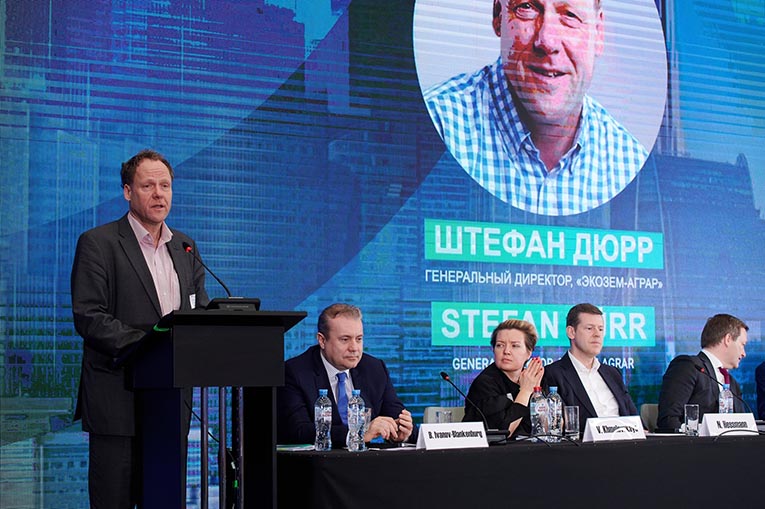 The highlight of the day was a welcome letter from Sergey Lavrov, Russia's Foreign Minister, who noted the significance of developing bilateral relations.
'The major issues of trade and economy between our countries are high on today's agenda', emphasises the top diplomat. 'Despite the troubled situation in Europe, Germany remains our key economic partner.'
According to Sergey Lavrov, German investment in the Russian economy exceeds 20 billion dollars. Moreover, German technologies are used in the projects aimed at the modernisation and construction of industrial facilities.
'The Russian-German Chamber of Commerce contributes to the development of effective cooperation', stresses the Minister. 'It is the largest foreign business association in Russia including over a thousand companies.'
EkoNiva Group, a subsidiary of Ekosem-Agrar, is a member of this association. For many years, Stefan Duerr, President of the holding, not only has been stepping up dairy production in Russia but also strengthening the ties between the two countries significantly, for which he has received numerous awards. At AHK 2021, Stefan Duerr was elected a member of the President's Council. Given the floor, he shared his experiences of working in Russia and dealing with the current situation.
'Russia and Germany are like a mother and a father for German companies in Russia and Russian manufacturers in Germany', says the businessman. 'A child is happy when parents get along and live in harmony. Right now, I feel as if I am calling out to my divorcing parents: "Why are you arguing? We can still be a family". I am really happy to be a part of the President's Council of the Russian-German Chamber of Commerce. Maintaining and improving relations between the two countries appeals to me strongly. I am sure that together we can do great things.'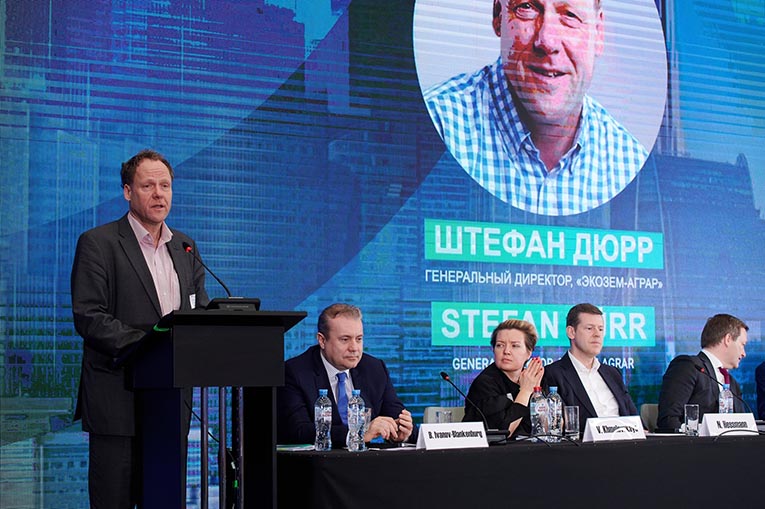 Dr. Rainer Seele, President of AHK, believes that business and civil society remain the cornerstones of the partnership between Russia and Germany.
'We take pride in many strategic areas of our collaboration', says Dr. Rainer Seele. 'One of them is the supply of natural gas to Europe, which has been carried out for many decades. Thanks to the deliveries of low-carbon pipeline gas only, we will be able to attain our climate protection objectives. Energy cooperation can also be expanded through cutting-edge technologies, for example those based on hydrogen fuel.'
A shift to the use of this type of fuel is considered one of the key goals for achieving climate stability and is of great importance for industry and transport. According to experts, however, Europe will not be able to do well alone in this field, too.
By Darya DENISOVA