Ravshan Uralov, Herdsman of Severnaya Niva Organic, has 'adopted' a calf rejected by its mother.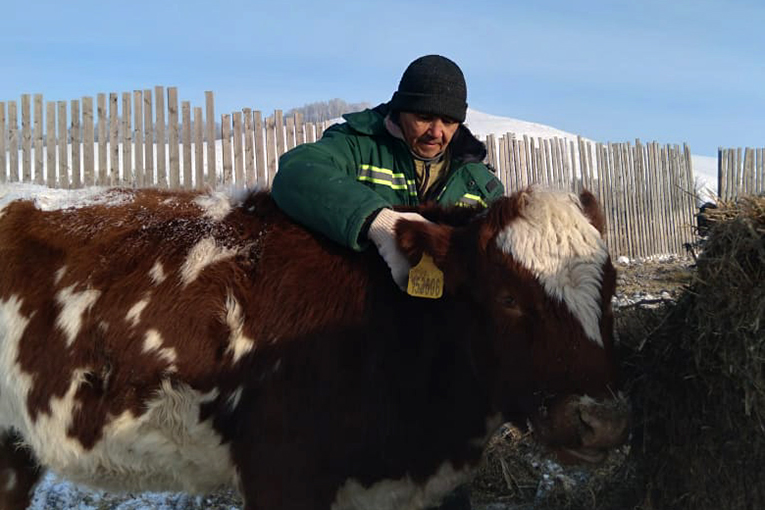 For several months, Ravshan has been bottle-feeding a Hereford calf with milk from EkoNiva dairy. Now Mashka, as Ravshan calls his protégé, has grown into is a healthy, chubby 6-month old heifer, which has gained more than 300 kg. The heifer has got attached to her caretaker: whenever Ravshan enters the farm, it recognises him by his voice and runs towards him.
'At Severnaya Niva Organic, we treat every animal with utmost care', explains Ravshan Uralov, Herdsman. 'It is essential to ensure good cow comfort on the farm: provide the cattle with proper ration, eliminate stress factors and diseases. The cattle should be in the conditions similar to their natural environment, that is why our calves and cows are out grazing the pastures all year round except for winter months when they are housed in shelters.'
Severnaya Niva Organic has been operating since November of 2019. The core activities of the company are crop and suckler cow farming. Today, the herd totals 2,826 head of pedigree cattle – Hereford, Aberdeen Angus and Simmental – including 1,400 head of breeding stock and over 400 heifers.
By Darya DENISOVA