A panel discussion on the results and prospects of developing organic production in Russia has been held as part of Prodexpo 2021, a food trade show. Among the event attendees were organic pioneers, representatives of the Federation Council and Roskachestvo (Russian Quality System organisation) and Deputy Minister of Agriculture Maksim Uvaydov.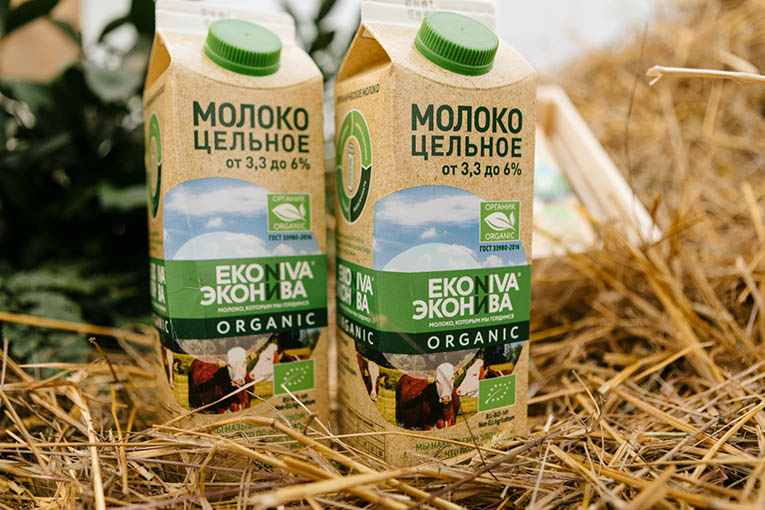 The discussion participants positively evaluated the first fruits resulting from the implementation of the Federal law 'On organic produce' which came into force in January 2020 establishing certification bodies and a special quality marking system. Now, the marking must be placed on the packaging of organic products, thus leaving no room for greenwashing on store shelves. As for today, the state register of organic manufacturers comprises 63 companies.
'We are happy that this industry has finally started expanding', says Elena Saratseva, Deputy Head of the Russian Quality System. 'At present, we have new articles in the list of certified organic foods, for instance, tea-based beverages and wine. Berry and mushroom cultivation is also on the rise. A while ago, we signed a decree on accepting a standard for growing wild crops. Plans are afoot to work out a standard for aquaculture as well. The number of regions which employ organic farming methods is also increasing – Vologda oblast and Crimea have recently begun developing this type of agriculture.'
One of the most essential steps is training top qualified specialists. For this purpose, educational centres for organic production were created on the premises of Russian agricultural institutes. What remains in the highlights is standardising, certifying and promoting the end product along with educating consumers. According to Maksim Uvaydov, Deputy Minister of Agriculture, earning trust in organic foods remains an important issue.
'Domestic organics should become a transparent and lucrative agricultural business', highlights Maksim Uvaydov, 'setting an example of high quality both for Russian and foreign consumers. We need to forge strong bonds with chain stores and allocate individual shelves for organic products. Ideally, there should be specialised shops for them in the future.'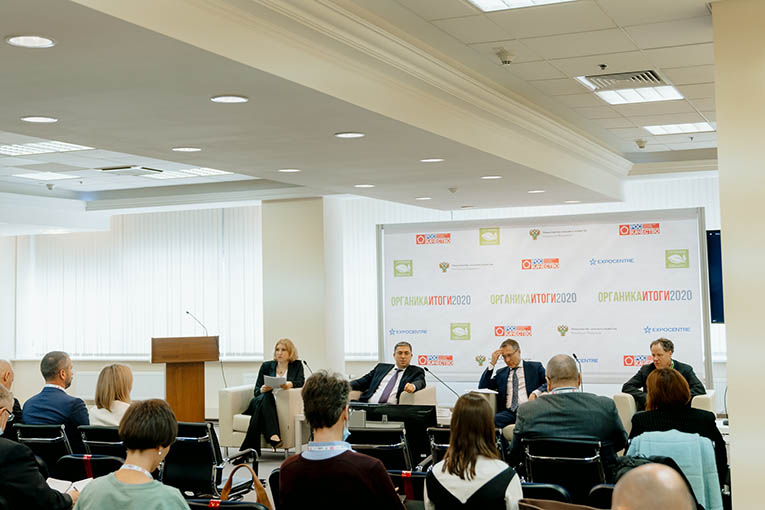 Stefan Duerr, Head of EkoNiva Group, was introduced as 'father of Russian organics' at the event. He recollected the long way of developing his company on which he still encounters obstacles.
'We set up organic farming in the 90s – back then, we were engaged in ecological buckwheat production, certification and exporting it to Western European countries', recalls Stefan Duerr. 'Later, we temporarily suspended these business projects and resumed them only in 2012 at Savinskaya Niva operation. Out first organic foods saw the light of day in 2015. Then, we opened four more organic dairies in 2019, but this year, we were forced to convert them into conventional ones. That incident was truly heart-breaking for me.'
Nowadays, EkoNiva is in the top three largest dairy manufacturers in the world with its milk production volume equaling to 3,200 tonnes per day, where the organic share makes only 2 tonnes out of the entire amount.
'We would love to see higher figures', comments Stefan Duerr, 'however, this matter still needs to be addressed.'
Despite the humble volume of the organic production, EkoNiva has some consumers in HoReCa – its branded ORGANIC milk is in demand in restaurants and coffee houses.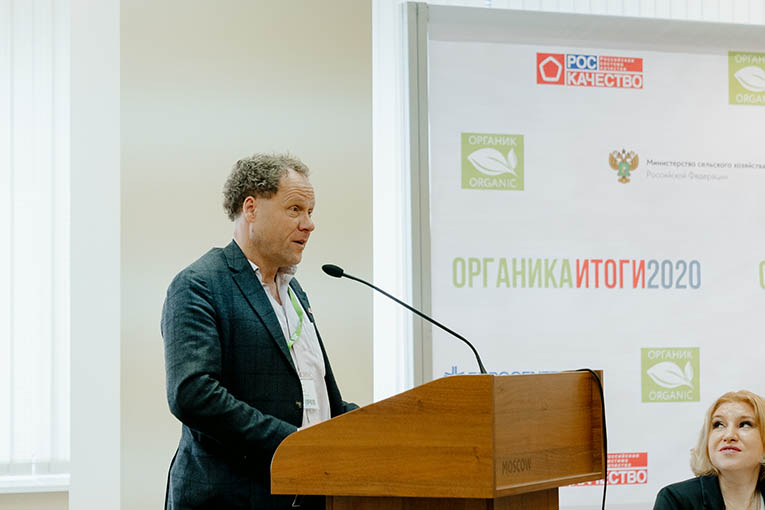 'Baristas at coffee houses have a chance to talk to customers and explain the difference between organic milk and its conventional alternative', believes Stefan Duerr, 'while people in supermarkets are always in a rush. They get bewildered by different markings claiming that the beverage inside is 'eco', 'bio', 'vegan' and so on. I am not against these products, but they do not have anything in common with the actual organic produce! That is why I suppose we should place organics on separate shelves and work out a large advertising programme for mass consumers, and we as manufacturers will not be able to get by without the state support.'
The event visitors also discussed export prospects of organics. A number of Russian organic producers have their commodities already certified by respective European bodies for further foreign sales. Oil-yielding, fodder crops and wheat are in considerable demand as well as dairy products.
'Central and Southeast Asia, China and the UAE lavish attention on organic milk', relates Stefan Duerr. 'Since there is interest in the Russian organics abroad, we must develop this type of farming and strive to the mutual recognition of certification in Russia and European countries.'
By Darya DENISOVA