From 5th to 10th April, Ufa, the capital of Republic of Bashkortostan, hosted the Russian Para Swimming Championship for 254 athletes from 39 regions. Voronezh oblast was represented by a native of Liski district Darya Mayborodina.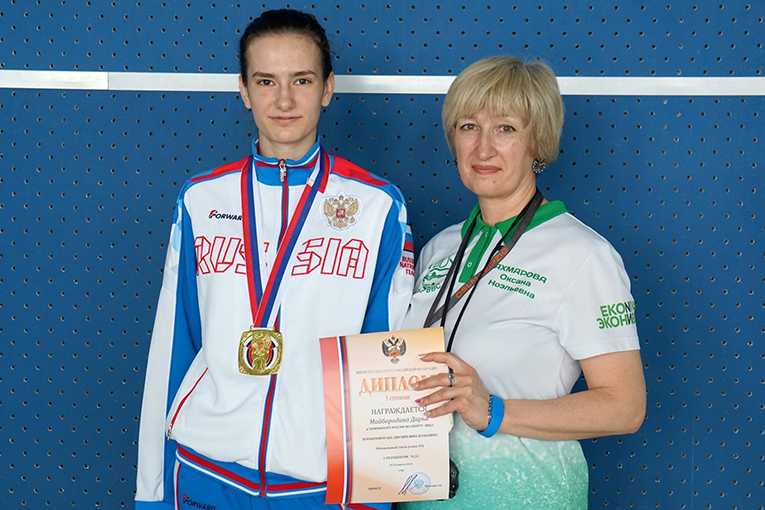 The event was held in the 50-metre-long swimming pool of the Sports Centre n.a Rimma Batalova, which was open in 2019 and is considered one of the best sports facilities for national and international competitions.
The opening day of the championship featured 50m freestyle events. Right away, Darya Mayborodina claimed her first gold with emphatic win. And it was only the beginning. Keeping the right mindset and the feel for the water are the biggest challenges after the first victory. In this situation, Darya did not get carried away by this success, focused and three days later took the silver in the 100-metre backstroke. Finally, on the closing day, in the 100m freestyle race, the young athlete from Liski again was the first to touch the wall. It was an important event she had been specially preparing for with Oksana Akhmarova, her swimming coach and another gold was a deserved reward for all the intense work of the previous months.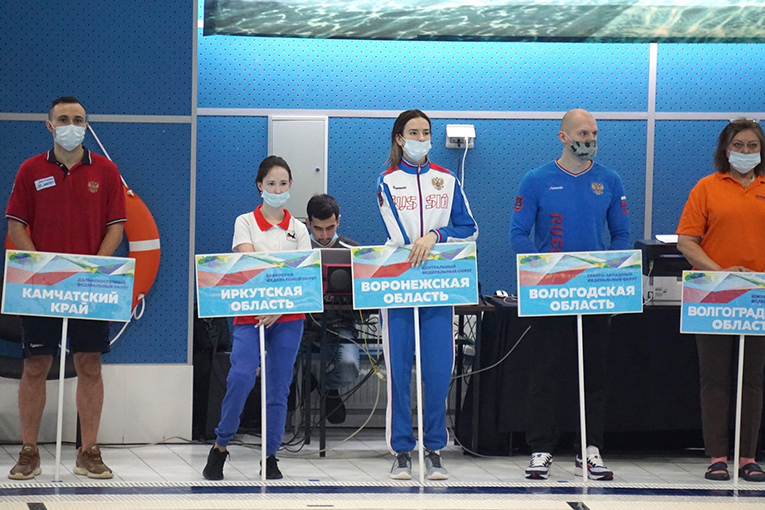 The only thing that cast a shadow over the success at the Championship was the announcement of the list of athletes going to the upcoming Para Swimming Championship 2021 in Portugal. Oksana did not end up in it, for some reason.
'I'm overwhelmed by the fact I'm a two-time swimming champion of Russia – I can hardly believe it', says Darya Mayborodina. 'Of course, all the people who've supported me and believed in me share this victory today. In the first place – my parents, who are always there for me and never let me give up. I'm enormously grateful to my first coach Andrey Vereshchagin, who noticed me at the therapeutic swimming group at a summer school camp and managed to instill passion for swimming in me, and my current coach Oksana Akhmarova, of course. But for her tremendous effort and patience I wouldn't be here today. I would also like to thank my sponsor EkoNivaAgro, who has helped me make my dreams come true.'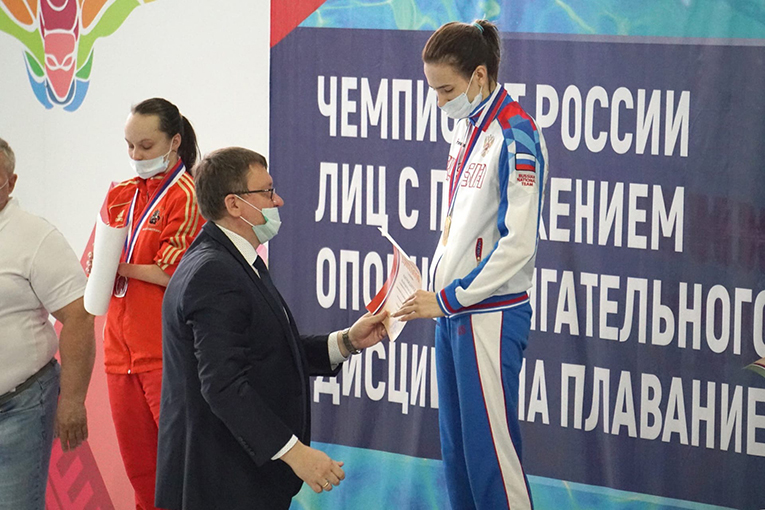 Darya Mayborodina has returned home as a two-time Swimming Champion of Russia and a silver medalist. We cordially congratulate our young champion and wish her further glorious sporting achievements.