EkoNiva helps the youth to find their way in life – students from agricultural universities have visited Ognyova Zaimka dairy and a service centre at EkoNivaSibir in Cherepanovo district, Novosibirsk oblast.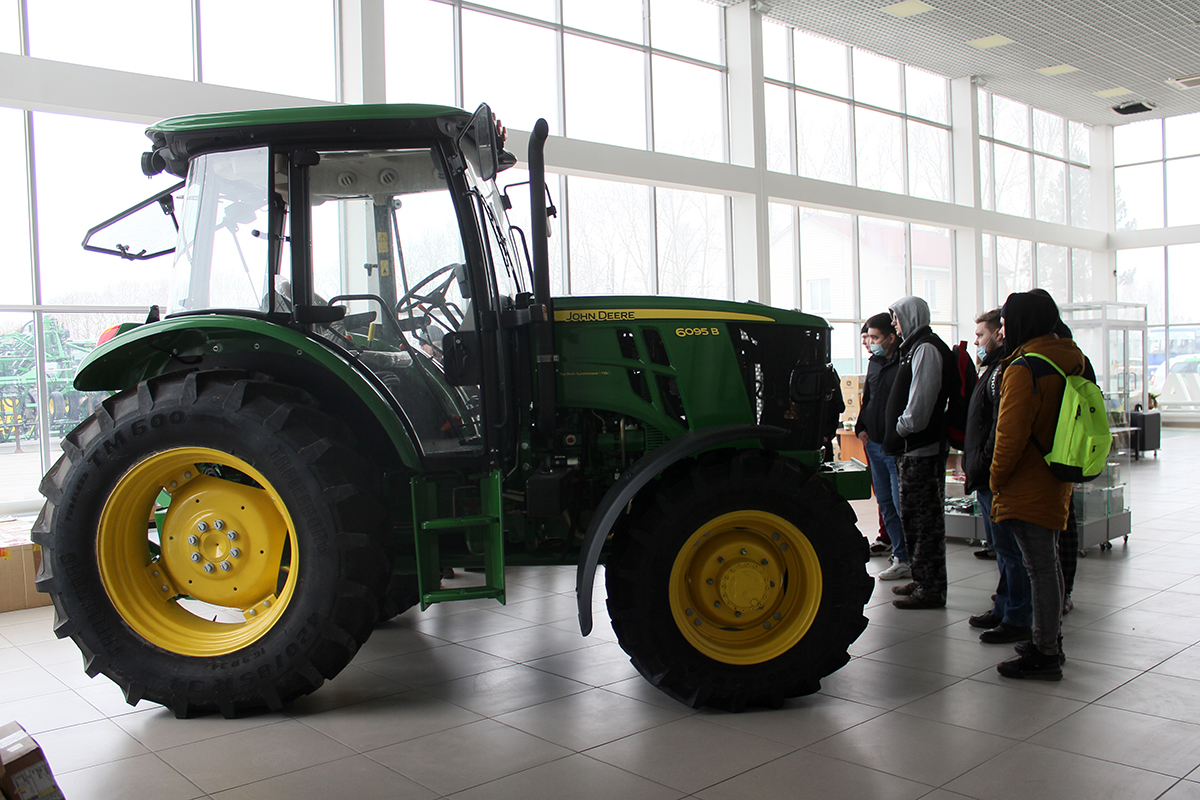 Vyacheslav Gul, a student at the Novosibirsk State University, decided to follow in his father's and grandfather's footsteps who have been long working in the farming sector.
'I remember how I went on a harvesting campaign together with my dad back when we used to live in Yarki village', recalls Vyacheslav. 'He told me everything about a combine and taught me how to fix it. I was happy even just holding a wrench as I was giving a helping hand to my father! Seeing how much he loved his occupation consequently guided my further career.'
Technical Systems in Agribusiness has been Vyacheslav's major for three years. Now, he is having his internship at EkoNiva hoping to find a decent job in the future.
'I've heard a lot of positive reviews about EkoNiva from my friends who told me about academic training possibilities at this company', says Vyacheslav. 'Later, the company representatives came to our institute to recruit the students – they tested and interviewed around 60 people and then, basing on the results, invited 14 of them to have an internship.'
The youth were heartily welcomed at Ognyova Zaimka – a modern dairy designed for 3,550 head of cattle with an estimated capacity of 100 tonnes of milk per day. The farm was put into operation in December 2019.
'It took about five hours to reach the dairy', shares Vyacheslav. 'We were a bit tired, but when we finally arrived, tiredness gave way to more pleasant feelings. EkoNiva's specialists gave us an energy burst while elaborating on milk production. So, we found out that the milking parlour is equipped with a 72-stall rotary manufactured by a Swedish company DeLaval and the dairy is fitted with a modern milk cooling system, which ensures high quality of the milk.'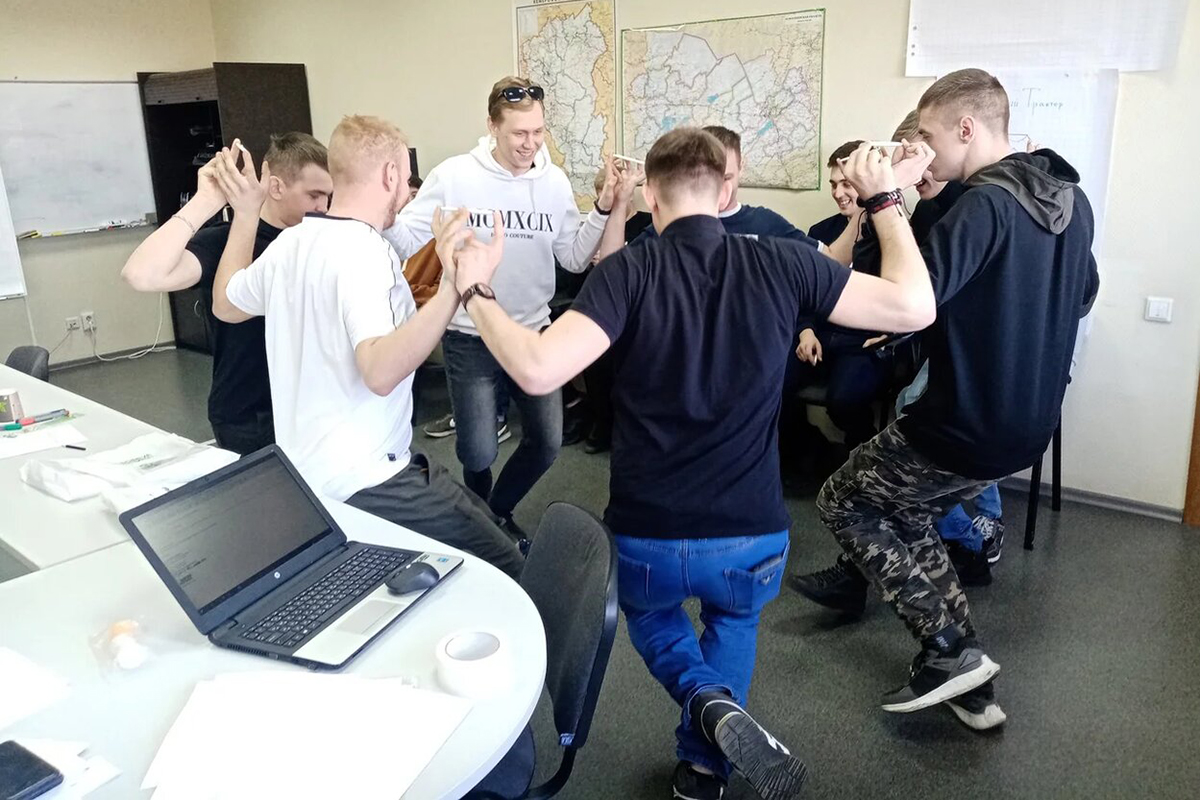 The young people also visited the service centre at EkoNivaSibir where they got acquainted with the cutting-edge machinery from John Deere, Vаderstad and JCB.
'We explained to the students how to repair farming machines', relates Aleksandr Pilyasov, Deputy Head of Engineering and Maintenance Department at EkoNivaSibir, 'showed them our Spare Parts Department and elaborated on quick and effective work. We could see their eyes shining with delight as they actively participated in the dialogue and asked lots of questions.'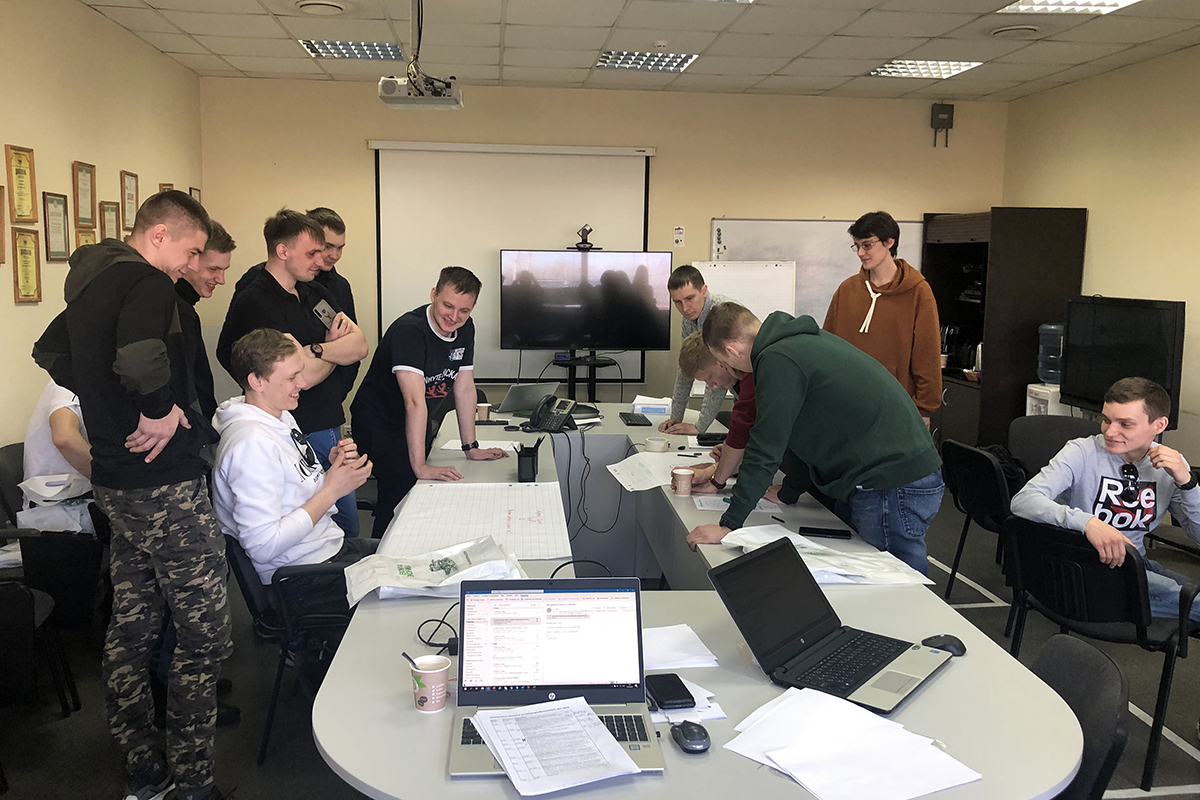 Natalya Pavlova, Chief Specialist of Staff Training and Development Department at EkoNivaTekhnika-Holding, says that such meetings help the youth to decide on the right career path and to gain additional hands-on experience.
'We organised a seminar and team building activities for the students', shares Natalya Pavlova. 'It was essential to make their group close-knitted and to aid in boosting their morale. The young people have definitely made a thorough choice when picking a profession, most of them are willing to return to the countryside in order to revive the life in rural areas.'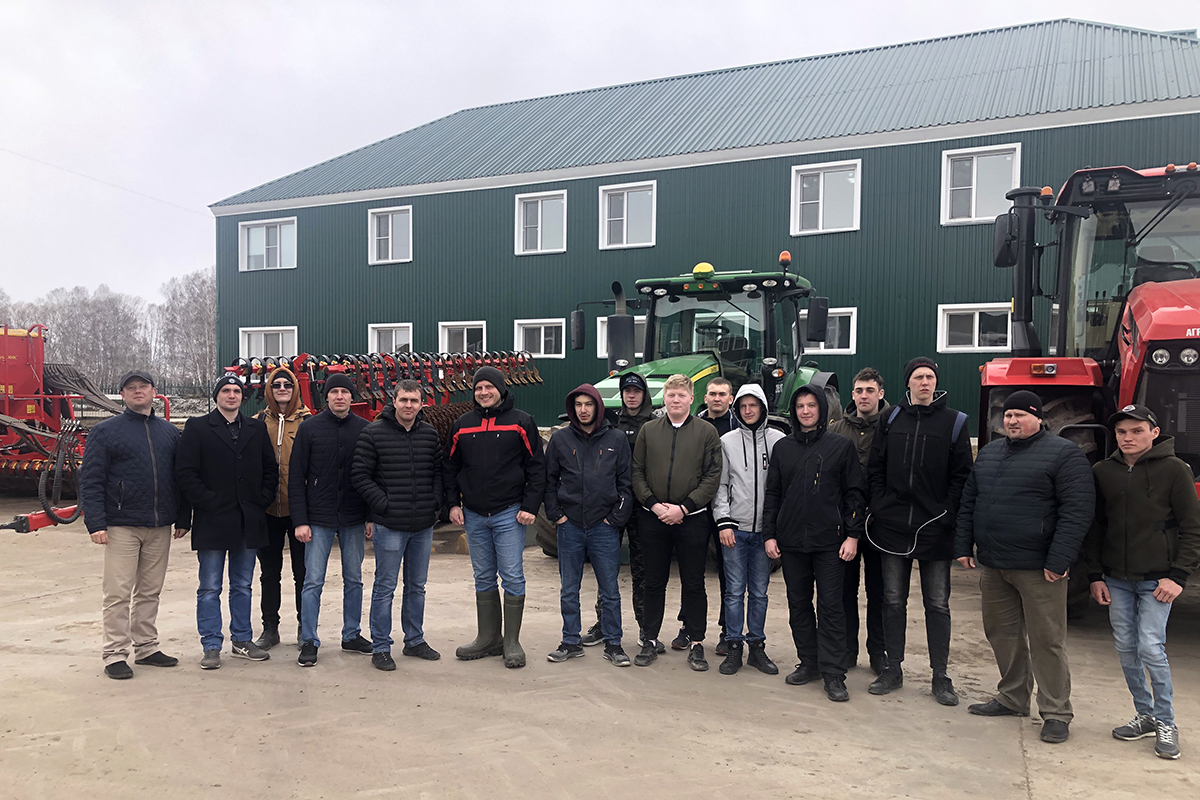 EkoNivaSibir is not the only place where students from agricultural universities can have on-the-job training – young residents of the Central region have a chance to do an internship at EkoNiva-Tekhnika as well. As for Voronezh and Penza students, they are welcomed at EkoNiva-Chernozemye.
'If you wish to have academical training at EkoNiva's enterprise, you can obtain all the necessary information at the Dean's office', says Natalya Pavlova. 'You can also apply on the EkoNiva's official website in Career section or write to us at [email protected]. We are pleased to see new faces and open for everyone!'
By Darya DENISOVA