One hundred million tonnes of milk per year – is it a reality or a fantasy? The 12th Dairy Olympiad has got under way in Novorossiysk, where the market players gathered to highlight the burning issues of the milk industry.
Mikhail Mishchenko, Director of the Dairy Intelligence Agency (DIA), opened the event with an enthusiastic speech setting the tone for the discussion. He stated that the Russian dairy market is on the rise – by the end of 2020, the raw milk production in the country reached 20 million tonnes. Currently, Russia is one of the countries where the dairy sector enjoys a rapid growth.
'In 2021, the expected raw milk output will be up to 20.1 million tonnes', notes Mikhail Mishchenko. 'Today, Tatarstan, Krasnodar area, Voronezh oblast, Udmurtia, Bashkortostan and Kirov oblast are the front-runners, while some regions have slipped into a decline. The Altai Republic, for example, has seen a fall of 4 per cent in the production of marketable milk, and for Khabarovsk area, this figure has reached 13 per cent.'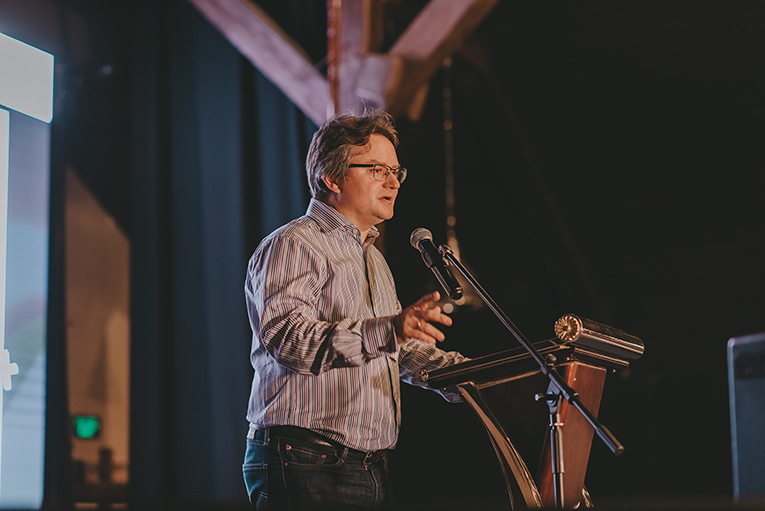 In 2020, Russia manufactured over 25 million tonnes of dairy. According to the speaker, such volumes resulted from high demand, partly because of the pandemic.
'The dairy business has not suffered much', emphasises Mikhail Mishchenko. 'People never stopped buying milk products – rather, the demand increased by 7.5 per cent.'
However, there is still a shortage of raw milk in Russia totalling 4.5 million tonnes. The gap is bridged by the imports of 3.8 million tonnes and non-dairy components making up 700 thousand tonnes.
'Our country's capacity to produce natural milk is much higher', continues Mikhail Mishchenko. 'If we reach our full potential, the target of manufacturing 100 million tonnes per year will not seem a long shot.'
Today, EkoNiva is the leader in the raw milk production in Russia and the third among the companies all over the world after Saudi Arabia and China. The daily yield of raw milk amounts to 3,170 tonnes.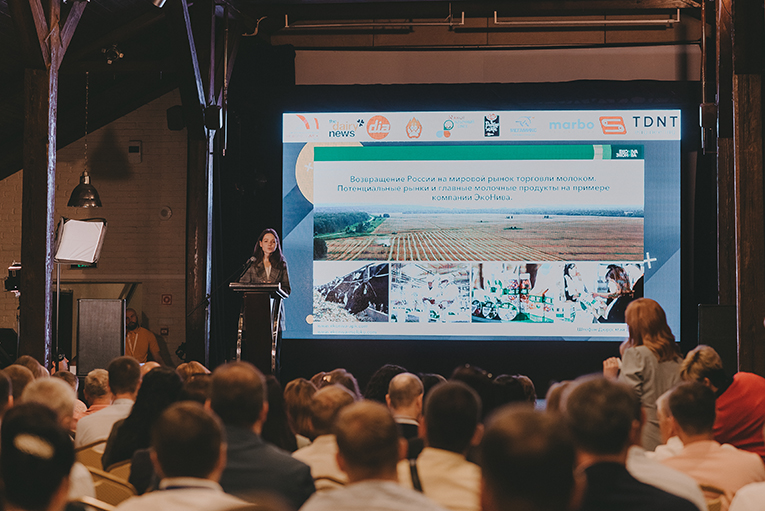 'We put special emphasis on processing', notes Yekaterina Duerr, Marketing Department Deputy Manager, EkoNiva- Food. 'Over 70 types of dairy products are made at our own four plants in Kaluga, Voronezh and Novosibirsk oblasts. In January 2021, we launched pilot manufactures of hard and semi-hard cheeses at a new cheesery with a capacity of 60 tonnes per day located in the village of Shchuchye, Voronezh oblast.'
Producers of plant drinks from oats, soya beans, buckwheat and other ingredients are competing fiercely with natural milk processors. Although many consumers consider such products to be a viable alternative to cow milk, it is nothing but an illusion.
'Plant-based beverages and cow milk are like chalk and cheese', says Yekaterina Duerr. 'Natural milk is rich in protein, potassium, calcium, lactose, casein and a number of vitamins, and these benefits should be mainstreamed to enhance the perception of cow milk. With this in mind, we decided to set up tour projects at the premises of the company's dairies.'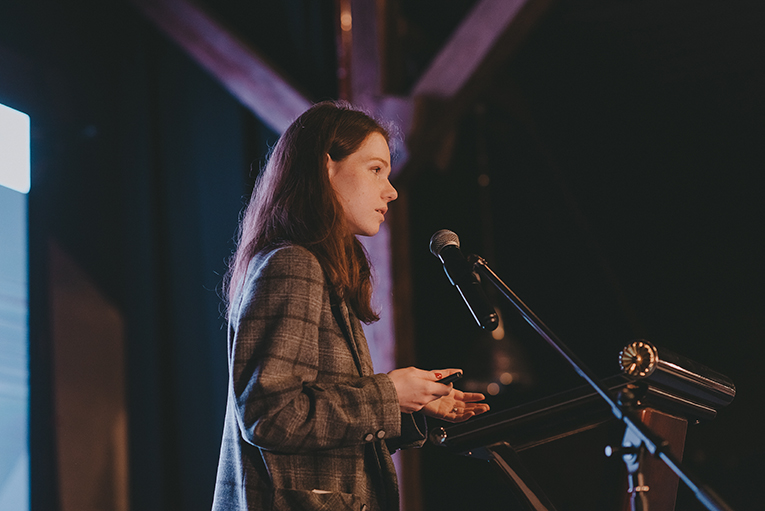 Yekaterina also mentioned the fact that EkoNiva is an active participant in the federal initiative on integrated development of rural areas. It is aimed at improving the standard of living and creating favourable conditions in villages, manufacturing high-quality and healthy products and sustainable management of natural resources.
It should be noted that there is a growing demand for organic food among consumers, so the company is bringing this type of production into greater focus.
'Savinskaya Niva farming enterprise, Kaluga oblast, is engaged in organic agriculture', says Yekaterina Duerr. 'So far, the volumes are humble – 2-3 tonnes per day. We produce EKONIVA ORGANIC pasteurised milk, which is supplied to Russian retail chains and to Belarus, and Medynskiy ORGANIC cheese. Right now, we are poised for the launch of organic UHT milk.'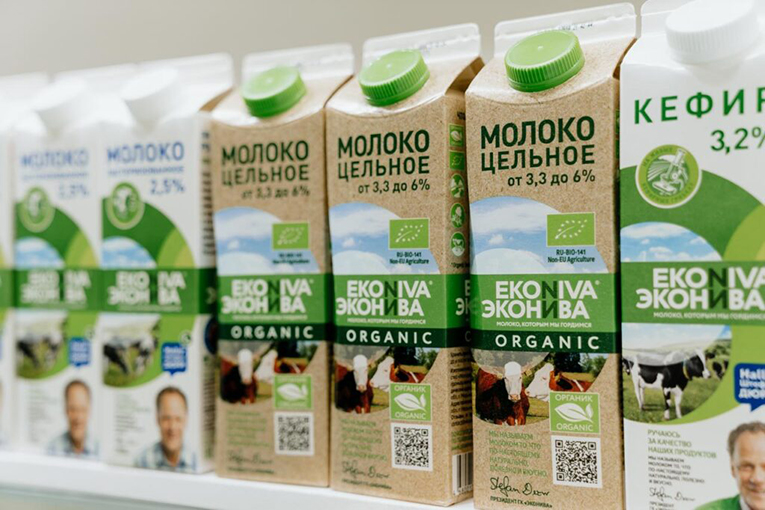 The company benefits from Russia's great export potential. Over the last years, UHT milk has been highly sought-after along with whey powder, cheese, curds and ice cream. For instance, in China, careful attention is devoted to the origin and natural composition of dairy products – they undergo strict quality control.
'EkoNiva has signed contracts with major Chinese distributors', shares Yekaterina Duerr. 'We have already dispatched 13 batches of UHT milk to the shipping ports of Dalian, Shanghai, Tianjin and Nansha. EKONIVA milk is sold in small retail chains and in online shops. The demand is particularly great for the milk with a fat content of 3.5 per cent and high-protein milk for the HoReCa segment.'
A study carried out by Agroexport, the Federal Centre for Export Development, shows that Russian dairy products are appreciated and trusted in many other countries. Foreign consumers associate them with unique scenery, vast expanses of farmland, naturalness and health benefits.
By Darya DENISOVA