This spring in Zashchitnoye operation (Kursk oblast), the seeding campaign has commenced later than usual. The reason for this was the lengthy winter period. In 2021 farming season, it is planned to sow crops on 33,000 hectares.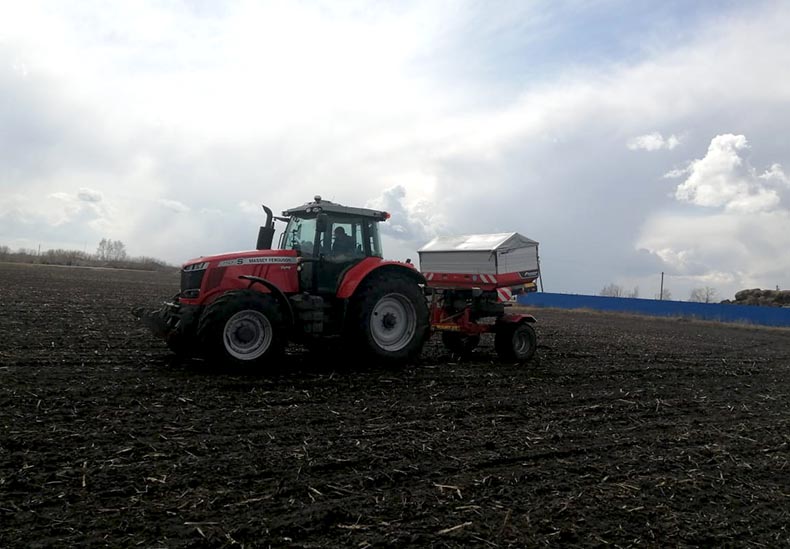 Kursk branch of EkoNiva has prepared machinery, seed materials and fuel for seeding campaign, waiting for a suitable weather to come.
'When the weather settled down, we started sowing seeds', says Yuriy Vasyukov, Regional Director of Zashchitnoye operation. 'Nowadays, the machines are operating in Solntsevo district. The soil has already dried there, and we began to plant Max spring oat variety.'
Robust and reliable machinery demonstrates excellent performance. This spring, Kverneland spreaders have been extensively used in Zashchitnoye during the early stages of planting.
'Conventional seed drills cannot operate in fields efficiently under conditions of high soil moisture', says Aleksandr Belkin, Chief Agronomist of Zashchitnoye-South operation, 'thanks to the low weight of spreaders, the seeds are scattered at a depth of about 4-5 cm. Then, disc harrows work them into the soil. This technology allows us to perform sowing operations in the field even when weather conditions are unstable, like this spring. The Kverneland spreaders are equipped according to the latest technologies – they are fitted with computers, weighing scales, that is why it is possible to meet the sowing rate.'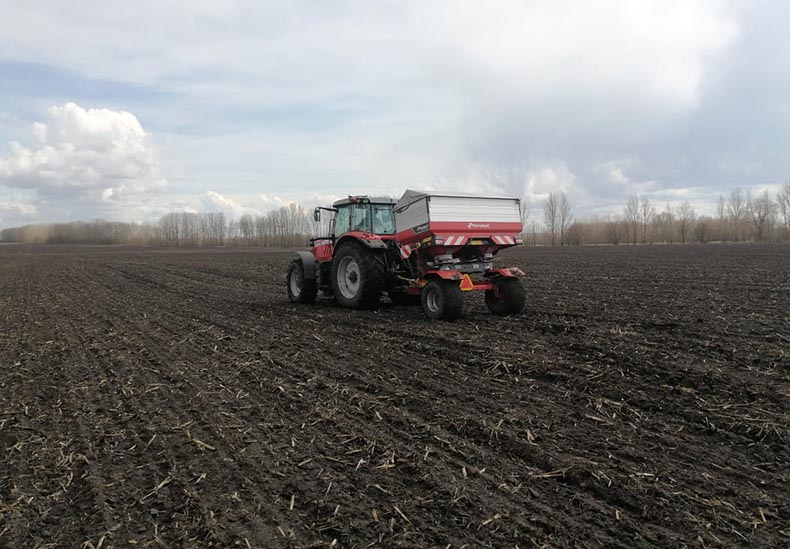 Agronomists can monitor machines online. They can find out the planted area, consumption of seeding materials, fertiliser or fuel etc.
'In Zashchitnoye, almost 45% of fields will be sown with spring wheat varieties', underlines Yuriy Vasyukov. 'Licamero is the most popular one. Moreover, barley, peas, soya beans, oats and lentils are in extremely high demand, therefore these cultivars will be planted too. We hope that reliable and high-performance machinery, top-quality seed materials and hardworking employees will ensure a good crop this year.'
By Tatyana IGNATENKO