To present its dairy brand for the residents of Moscow city and oblast, EKONIVA has set up a mini-farm in a specially designed pavilion right in the Auchan Mytishchy car park.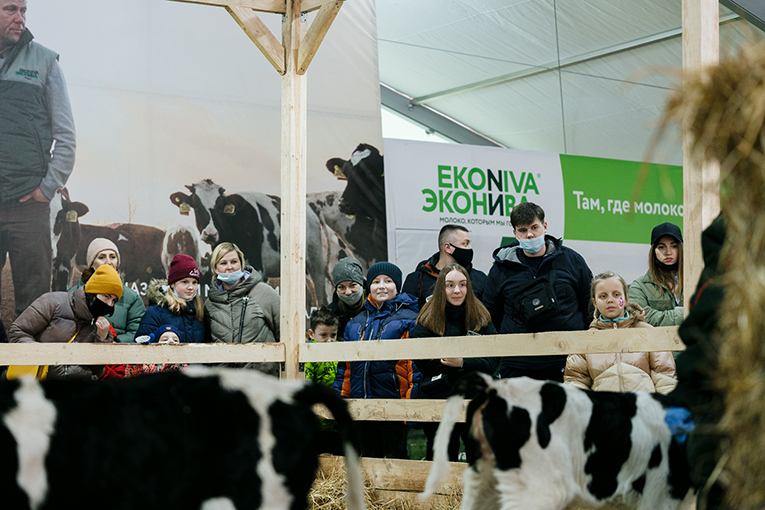 On the mini-farm populated with cows and calves delivered from EkoNiva's dairy farms, the guests could observe cow milking and calf feeding and even try their hand at it. The visitors of the pavilion could feel really welcomed and treat themselves to some healthy drinks and snacks in a milk bar, go on an online tour of EkoNiva dairy plants of the company and learn about the farm tour project.
'We see milk promotion as our mission', says Konstantin Ivanov, B2C Sales Director, EkoNiva-Food. 'We aspire to educate big city people about the full dairy production cycle "from field to shop shelf" and spark their interest in the modern agriculture.'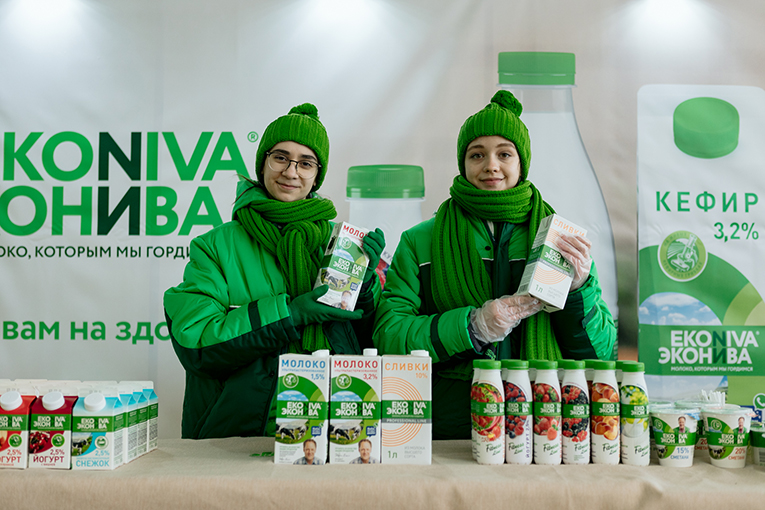 For three days, EkoNiva's pavilion was attracting city dwellers coming to enjoy the rural life vibes and warm hospitality. More than thirty specialists acted as guides those days and told the guests about the main steps of high-quality milk production. Children and adults were excited to explore Ekoniva universe.
Yekaterina Medvedeva with her two-year-old son Alyosha decided to visit EkoNiva pavilion after seeing an announcement in the social network.
'We've come here to have some fun', comments Yekaterina. 'It is the first time my son has seen cows and calves. We are urban dwellers; this world is unusual for us but extremely compelling. My child was flushed with excitement at the sight of calves. We had a really good time, and I would like to thank the hosts for such a great opportunity. We've tried EkoNiva dairy products and bought some of them then. As a bonus we've got gifts!'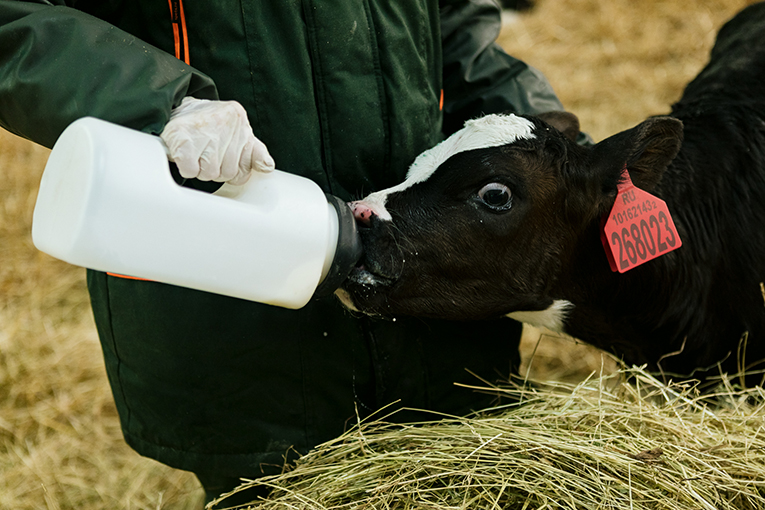 Tatyana and Aleksandr Fedotov came to Auchan for shopping. They have already tasted EkoNiva's produce, since then it has been on their shopping list.
'This milk took me back to my childhood', shares Aleksandr. 'My granny had a cow. I know what the natural milk tastes like, and I will never mistake it for anything else! As a kid, I would spend my summer holidays in the countryside in Oryol oblast where my father had grown up. I was taking care of the cows and even helped to milk them. Today, it is a great pleasure for me to watch cows and their calves. It feels as if a tiny particle of that period of my life has come back together with your mobile mini-farm.'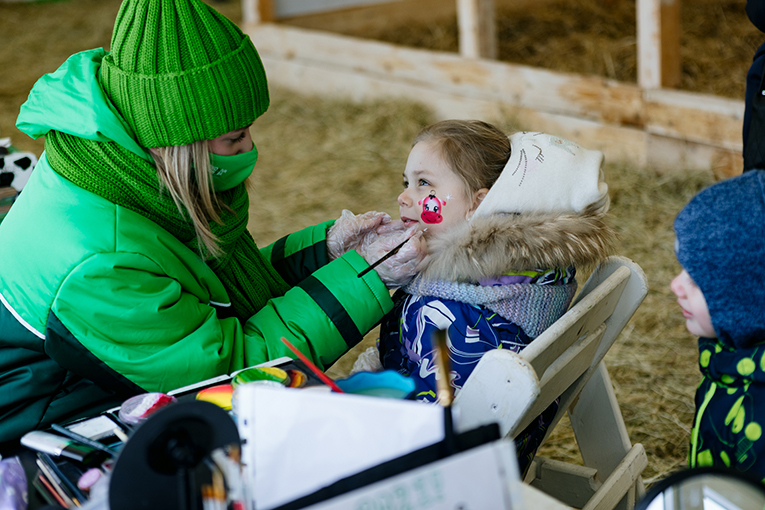 While the man was gazing the graceful cows and cute calves, his wife headed towards the hypermarket as EkoNiva booth offered bargain prices for various dairy products.
'It is great when you come to a grocery store and see high-quality products on the shelves', says Tatyana. 'My husband is a retired military man. In our family, everything must be properly arranged, including our daily diet. You can take any EkoNiva product from the shelf having no doubt about its quality and taste.'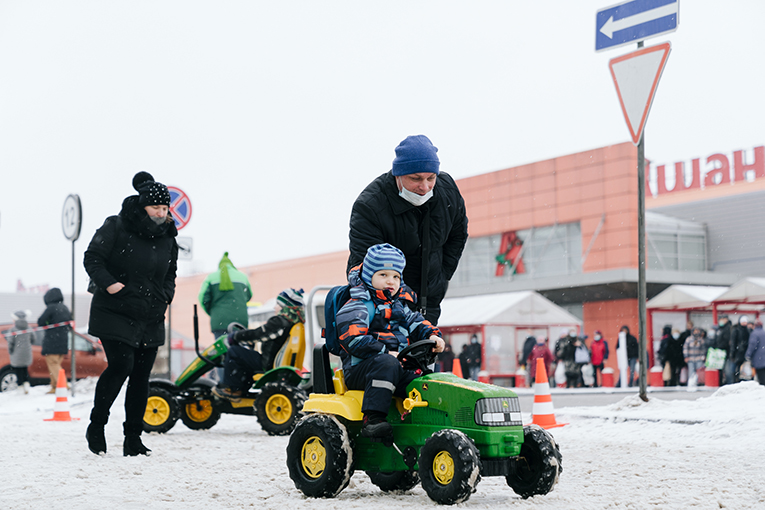 Curious boys and girls could also see agricultural machinery of the world leading manufacturers exhibited in front of the pavilion and ride a mini-copy of John Deere tractor.
The event was marvelous! The company presented its dairy products and won the hearts of consumers from Moscow city and oblast.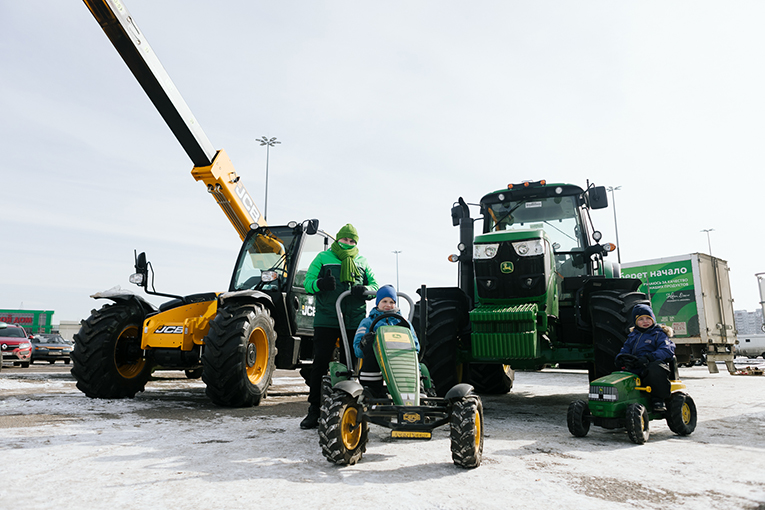 By Tatyana IGNATENKO