Two festivals are celebrated in our country on the 1st of June: Children's Day and Milk Day. On this occasion a lot of guests joined tours of Dobrino dairy, Voronezh oblast, and Ulanovo dairy, Kaluga oblast.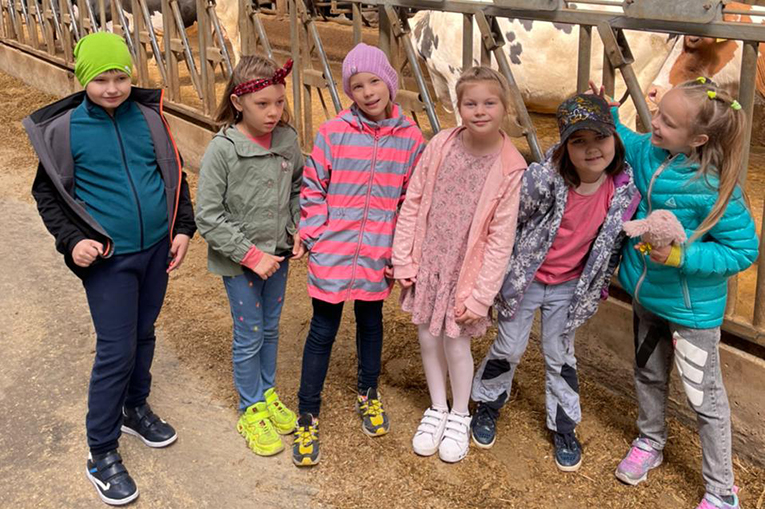 Today, you can hear laughter and see smiles all over EkoNiva farms. Students of Novaya Usman secondary school No. 3 and exceptional children, grantees of Voronezh charitable fund Solnechnyi domik, took a tour of Dobrino dairy.
'On this wonderful day, we would like to congratulate all the children, wish them good health, and give them our love and care', says Elena Dudkina, Dairy Tour Project Coordinator of EkoNiva-Food. 'Milk is a source of strength and energy. It is important for us that kids understand how dairy products are made.'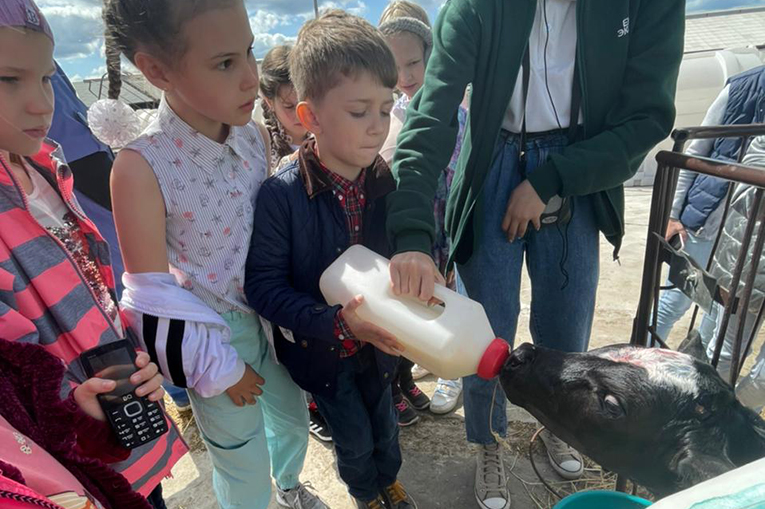 Farm tour project aims to provide attendees with an insight into the inner world of the dairy. Children can interact with animals and even bottle-feed them. EkoNiva's employees tell children what specialists work on the farm and show how cows are milked.
'We were playing a lot of games', continues Elena Dudkina, 'Everyone liked the dairy shooting range very much. The children were using balloons to shoot down a target with pictures of EKONIVA products and received delicious presents.'
As for Ulanovo dairy, students of Obninsk free school visited it. After the tour, young attendees took part in the contests, sports games, and milk bicycle races.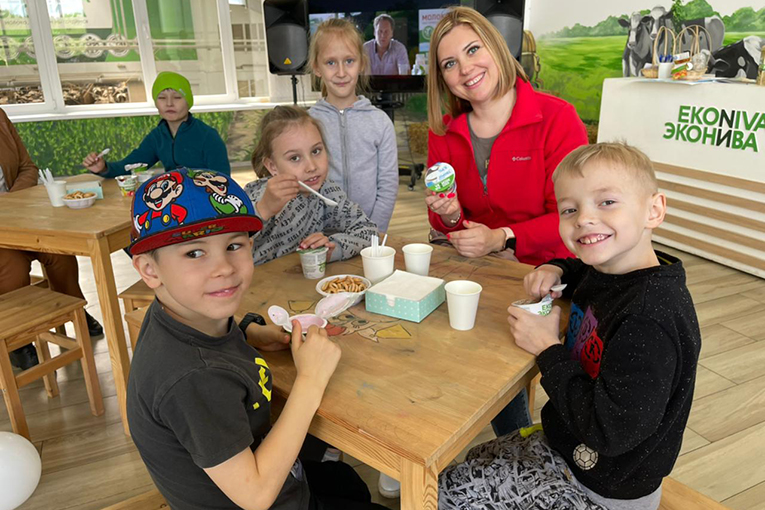 'The children demonstrated their creativity', says Svetlana Nepomnyashchaya, Dairy Tour Project Coordinator, 'they solved puzzles, tasted and guessed what kind of drink was in the glass. A blender bike was the highlight of the day. Children made milk smoothies out of bananas, EKONIVA milk and ice-cream. Start pedaling and immediately a vortex forms in the blender pitcher in front of you and soon the smoothie is ready!
According to Nataliya Kozhokhina, an educational specialist at Obninsk Free School, the children got a lot of new impressions.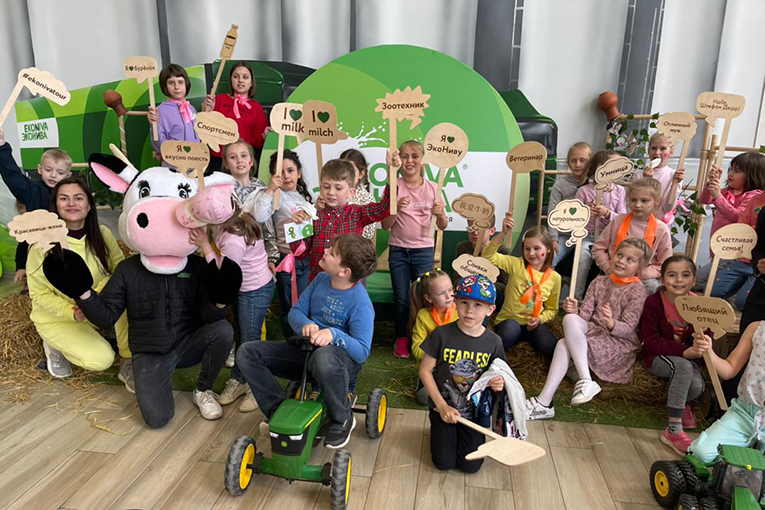 'Modern children are very busy', says Nataliya, 'they lack physical activities, outdoor games, fresh air and exercise. EkoNiva organised a wonderful tour project that gives a unique opportunity to learn a lot about milk production and have rest. Children were deeply impressed by rotary milking parlour. We will definitely take a tour one more time in the nearest future.'
EkoNiva dairy gifts and souvenirs were given to all the guests on the occasion of celebration. The youngest visitor, six-year-old boy Ivan, said that he wants to come to the farm again to visit a calf that has become his friend.