ZooVet, EkoNiva's unique educational platform, was initiated by the company's President Stefan Duerr in 2016. It is focused on upgrading the skills of agricultural university graduates who have chosen to work in modern production facilities. More than four hundred young specialists have received training over these five years.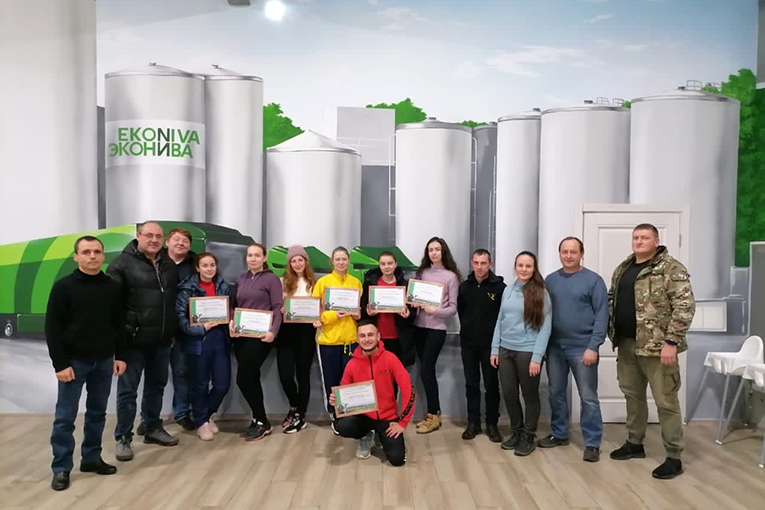 'Even those who studied at industry-specific institutions scarcely ever appear poised to handle tasks in production right away – the lack of experience and systematic knowledge in the field of dairy farming takes its toll. The ZooVet project helps young employees to immerse themselves in the profession and brush up the theoretical knowledge gained at university', shares Boris Morev, EkoNiva's Corporate Academy Manager.
ZooVet is a two-stage educational programme. ZooVet Bachelor is designed for EkoNiva's new employees and is supposed to take two and a half months. ZooVet Master is a 9-month project intended for promising young specialists who have been working at the company for more than a year.
'Our training is about broadening the academic knowledge and making it practical. To sharpen their skills, the aspiring professionals are exposed to the operation of various production units: veterinary medicine, reproduction, milking, orthopaedics, nutrition and forage preparation. ZooVet Master participants further hone their proficiency in economics and human relations', elaborates Mariya Kantemirova, Livestock Farming Training Centre Manager.
Upon successful completion of the exams, programme trainees receive certificates of accomplishment.
Yekaterina Igosheva joined EkoNiva's team after graduating from Perm State Agro-Technological University three years ago. Today, she is the deputy chief veterinarian at OkaMoloko, Ryazan oblast.
'I started working at one of the holding's enterprises in Voronezh oblast as an ordinary veterinarian. The ZooVet programme gave me profound knowledge and invaluable hands-on experience – I owe it to EkoNiva to advance greatly in my profession', emphasises Yekaterina Igosheva.
The training programme is based at EkoNiva's dairy farms in Voronezh, Kaluga, Ryazan oblasts and in Siberia. In September, ZooVet once again got underway at Kaluzhskaya Niva and EkoNivaAgro.
EkoNiva Press Office