At Food Business Leaders' Forum held as part of WorldFood Moscow 2021 trade show, Stefan Duerr, EkoNiva Group President, announced that the largest raw milk producer in Russia and Europe is currently preparing for audit of the Group's enterprises in Kaluga and Voronezh oblasts to comply with the Halal certification requirements.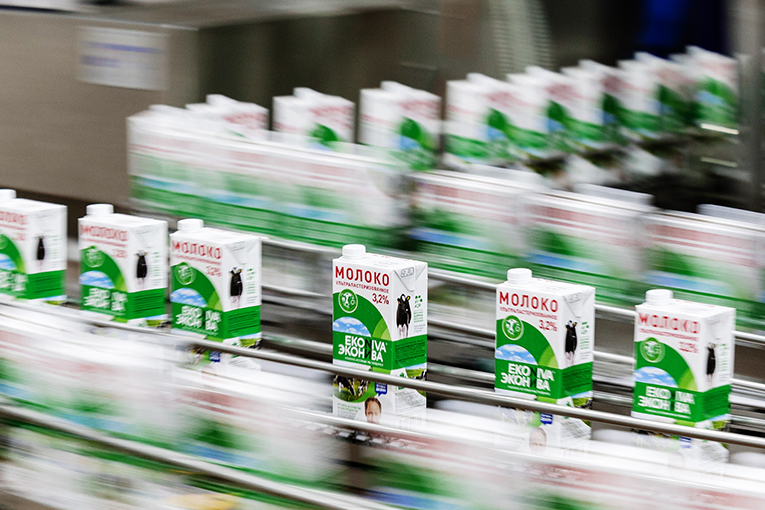 The milk processing plant in Anna district, Voronezh oblast, may be the first to undergo the audit. Currently, the milk, cream, butter and ice cream produced at the facility is both sold in the domestic market and goes for export.
EkoNiva sees immense potential in export development, which, on the one hand, helps the company to mitigate currency fluctuation risks and price volatility in the raw milk market, and, on the other hand, it opens up new markets. The Middle Eastern countries are seen as very promising.
'Traditionally, there is a high demand for natural premium-quality dairy produce in these countries, and the sales of high-protein dairy products have doubled lately. EkoNiva can offer all of the above to buyers in the Middle Eastern region. The company's vertical integration strategy and adherence to the 'from field to shop shelf' principle ensures control at all production stages and consistently high product quality', says Stefan Duerr.
EkoNiva started to export dairy products in the summer of 2020. The PRC remains the main customer purchasing UHT milk in 1-litre packaging. In H1 2021, EkoNiva Group has increased the export of dairy products by 6 times in terms of volumes and revenue as compared to H2 2020.
By EkoNiva Press-Centre