Kazan city has hosted the 2nd National Dairy and Beef Cattle Breeder Competition. The 70 participants from 60 regions included young specialists from EkoNiva.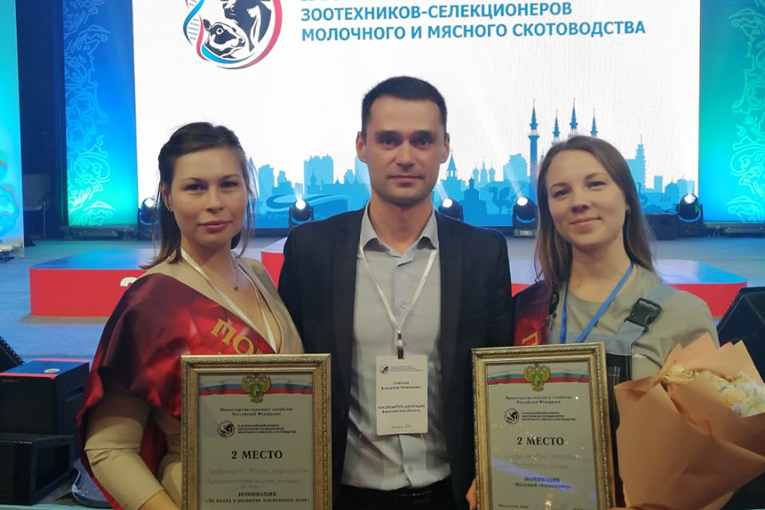 The competition took place on the premises of Kazan State Academy of Veterinary Medicine and Elita Breeding Enterprise. EkoNiva was represented by breeders Yuliya Marukhina and Svetlana Polivanova.
'The contest consists of several stages', recounts Yuliya Marukhina, 'working with Selex Database, classifying cows by type and testing animal breeding knowledge.'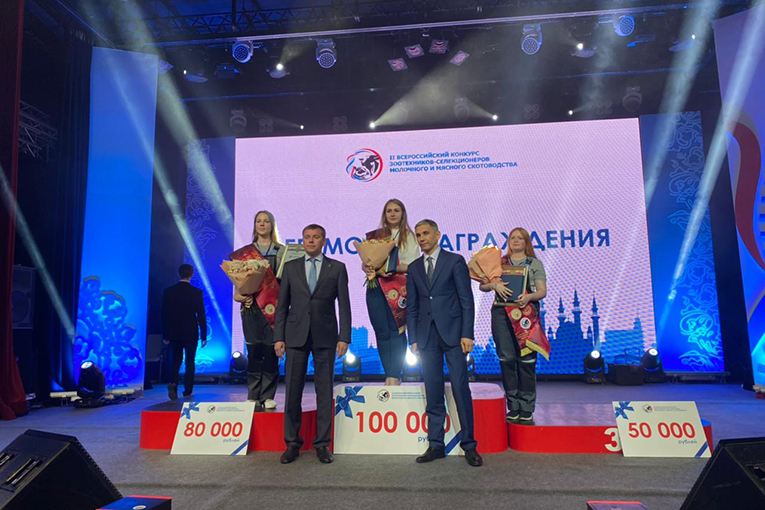 Yuliya Marukhina started working for EkoNiva as a trainee vet assistant in 2016. Today she supervises breeders of several EkoNiva subdivisions.
'Our team defines what our cows' progenies will be like', says Yuliya. 'Selecting and assigning bulls to cows is my main duty. I take my job with responsibility and patience, of course, as the breeder can actually see the results of the decisions taken today only 3-4 years later.'
The mating plan of bulls is processed automatically by SemexOptimate software. Each sire is individually selected considering both his type traits, composite genetic indices, daughters' production levels and the cow's breeding value, which is calculated before mating for each heifer and cow in the herd.
'Based on the mating plan processed, we are provided with a consolidated report featuring information on the predicted quality of the future progenies', continues Yuliya. 'It summarises expected type traits and genetic defects risk versus the average in the Holstein population and also shows inbreeding levels in the herd and pedigree evaluation. The data then is uploaded to the herd management software, which generates breeding lists to be used by artificial insemination technicians.'
Yuliya Marukhina took home the second prize in the Future Breeder category. However, EkoNiva received one more accolade – Valeriya Serebrennikova, Manager of Breeding Department, who had come only to support her colleagues, was surprised to receive an award For Major Contribution to Development of Pedigree Livestock Breeding in Russia from the Ministry of Agriculture of the Russian Federation.
'EkoNiva has been engaged in cattle breeding since 2006', says Valeriya. 'The company is number one in Russia and Europe by dairy cattle population. The total herd is over 216,000 head.'
Valeriya and her team have devised and implemented a unique system of daily breeding event records across the whole herd. Continuous accumulation and update of such data as test milkings and milk quality assessment, inseminations, calvings, weight gains, linear type traits and DNA test results allow a comprehensive review of the previous years' work.'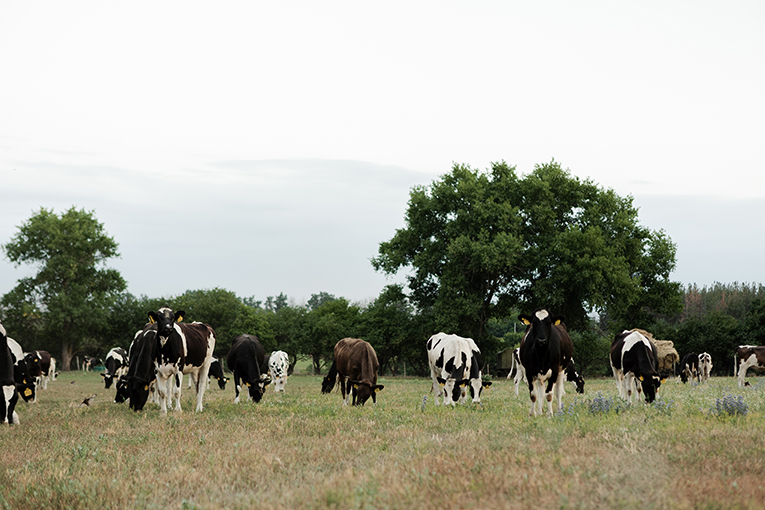 'Now, we are equipped to design EkoNiva breeding programme for the next few years', adds Valeriya, 'which enables us to select the sire semen that suits our herd best and maximises the genetic gain for productivity and breeding value of future cow generations.'
EkoNiva is a member of the Association of Holstein Cattle Producers and Valeriya is involved in the group working on a new overall Russian breeding strategy.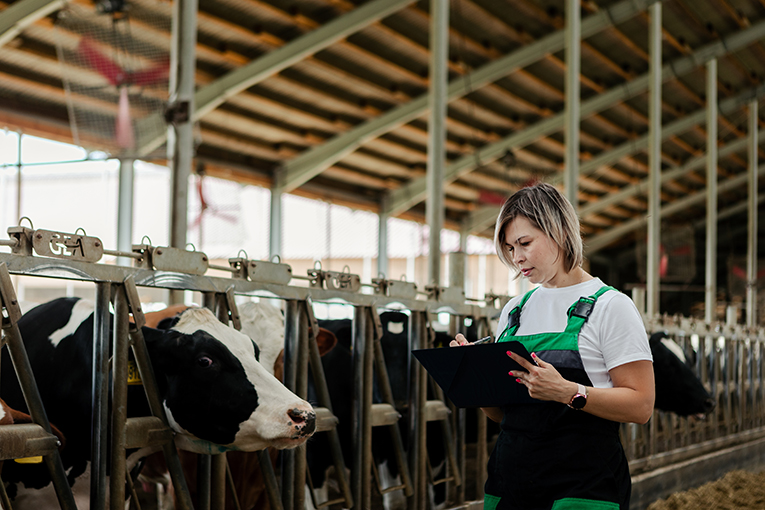 'A comprehensive and reliable database composes the Holstein reference cattle population and herd book', says Valeriya Serebrennikova. 'EkoNiva possesses one of the largest cattle databases in Russia today. Nobody else manages their data the way we do. Our database composes a reliable reference population necessary to create cattle breeding value indices for various breeds in Russia.'
By Darya DENISOVA