Sergey Ryzhikov, a Russian cosmonaut, Commander of the 64th long duration ISS mission, has met Stefan Duerr, got impressed with a rotary milking parlour and given EkoNiva the photos he made up in the space.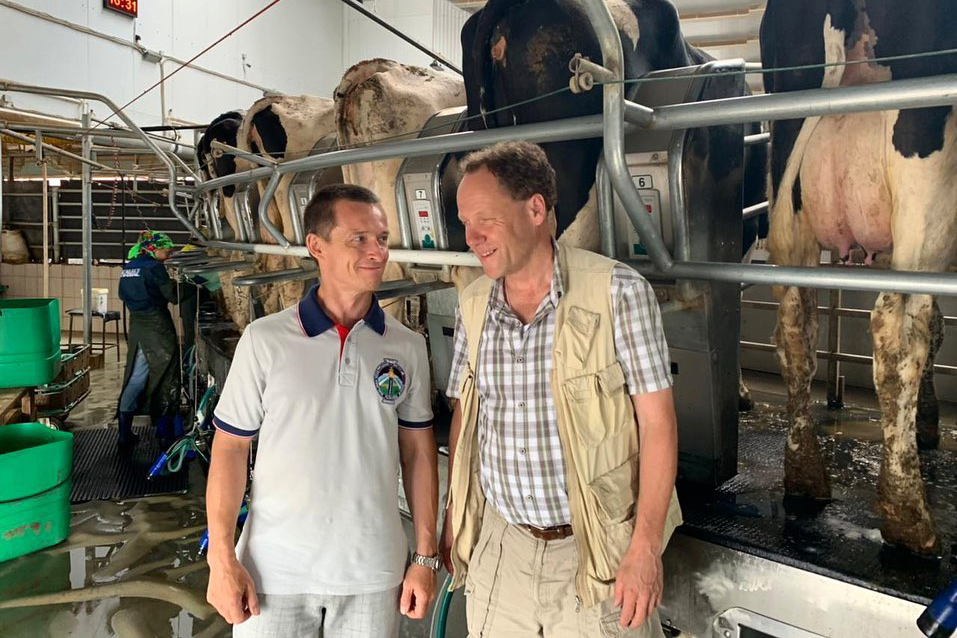 Sergey returned to Earth in April. After the postflight reconditioning, Sergey decided to take a trip with his mother to Orenburg region, his birthplace. There, in Bugulma, the future space conqueror was born and spent his childhood. Fond memories of this land always support the man when he goes on a mission. Sergey's dream is to build an ecovillage and start organic farming in Bugulma.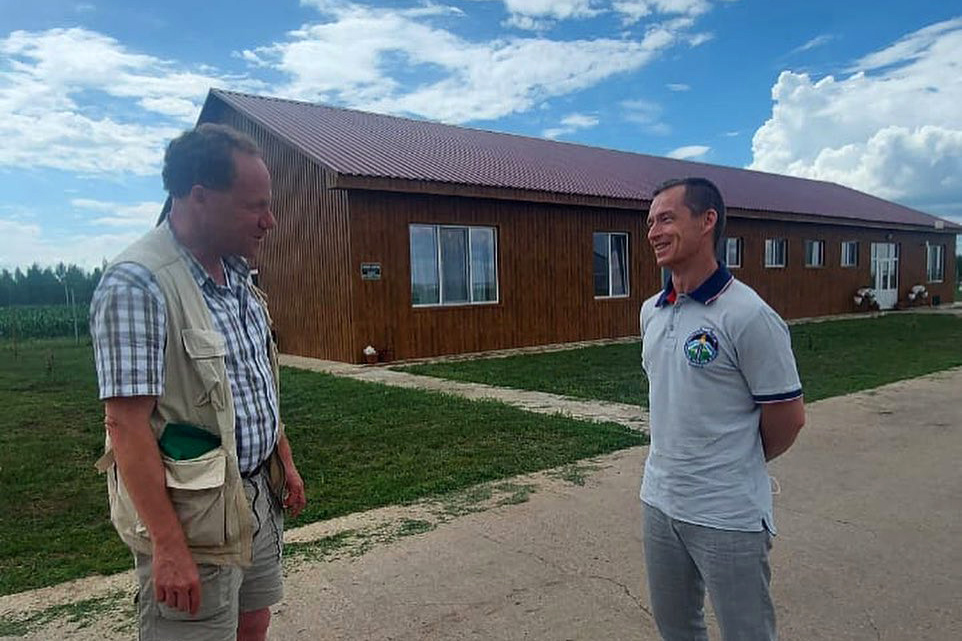 'I met Sergey some years ago when he chose the place to put his idea into reality', says Pyotr Dubyanskiy, Regional Director for Volga Region, Severnaya Niva. 'At present, the field is rented and tilled by EkoNiva. We agreed to transfer it as soon as the lease expires. Sergey has already built a chapel and a memorial cross there. Besides, he is developing bee farming in this area. We do our best to help him with legal issues and give advice on eco practices.'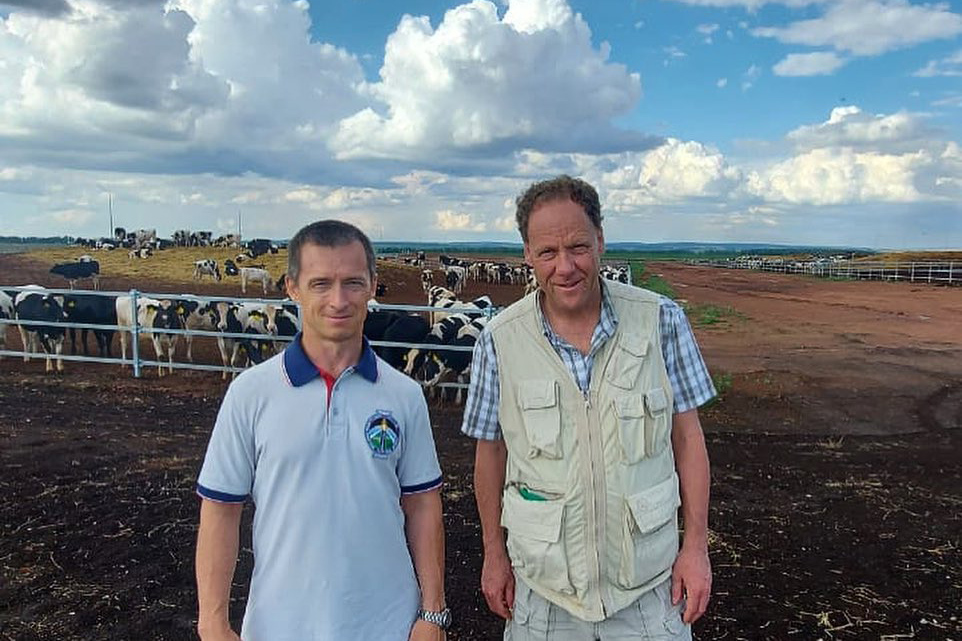 In early July, Sergey Ryzhikov with his mother went to Kurskaya Vasilyevka dairy. Stefan Duerr received the long awaited friends personally, took them on a tour around the facility, showed the fields and modern milk production process. Sergey and his mother Lyubov were really impressed by the rotary milking parlour. Our cosmonaut jokingly pointed out its striking resemblance to a human centrifuge just moving at a slower pace. Sergey also gave EkoNiva the unique photos he made on board the ISS, including some pictures of Bugulma district taken when the station was above it in the space.
By Aleksandr KUTISHCHEV