EkoNiva is ramping up cattle sales. New contracts have been signed with customers from Novosibirsk, Kaluga and Amur oblasts, Altai area and Chechnya. The animals are already on their way to new owners.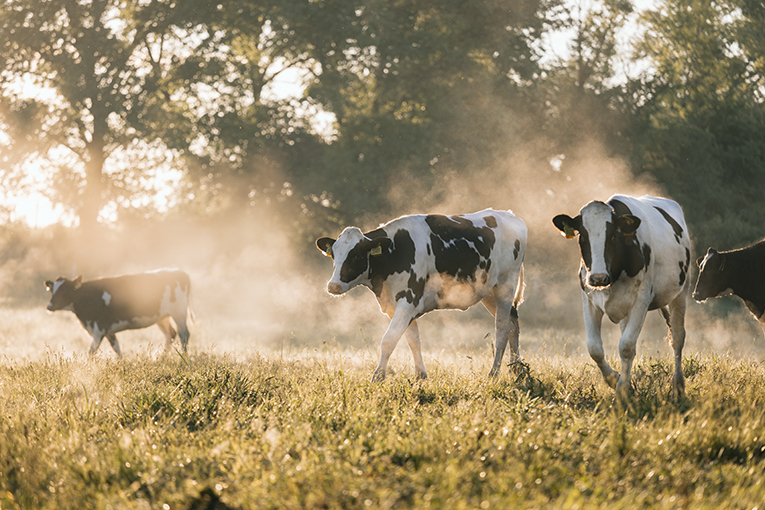 In the next five years, the company is planning to become one of the top suppliers of breeding heifers in the Russian dairy cattle market which is rapidly developing due to strong government support.
'A lot of new investment projects underway in the Russian dairy sector are driving the demand for high-quality heifers. At the same time, the tightened veterinary regulations in the exporting countries and the coronavirus pandemic have significantly complicated cattle imports into Russia. These factors add up to create favourable conditions for the internal market development', says Yevgeniy Kucheryavenko, Executive Director, EkoNiva-Semena.
EkoNiva is the largest raw milk producer in Russia and Europe. The total herd exceeds 212,000 head, half of which are high-yielding thoroughbred dairy cows. Farming operations of the company produce approximately 3,200 tonnes of milk per day.
For over 15 years, EkoNiva has been engaged in dairy cattle breeding. The farms in Voronezh, Kaluga, Ryazan, Tyumen and Novosibirsk oblasts are certified breeding reproducers of Simmental, Brown Swiss, Holstein Black-and-White and Red-and-White, Hereford and Aberdeen-Angus breeds. The cattle are used for own herd replacement and for sale. Since 2006, over 162,000 own heifers have joined the main herd of EkoNiva. Each cow has a pedigree certificate with full details on its ancestry, including lactation performance. EkoNiva uses American and European sexed semen to increase the number of heifers born.
Since 2011, the company has sold about 7,900 surplus pure-bred heifers to other dairy farms. Currently, the company is stepping up its sales negotiating with milk producers from Lipetsk oblast, Krasnodar area and Tatarstan.
Black-and-White Holstein cattle are in the highest demand in the dairy sector. Average daily milk yield of a Holstein cow on an EkoNiva farm exceeds 30 litres, while the annual performance can reach 9,384 kg of milk with 3.83% fat and 3.38% protein.
'Our cows have high genetic potential and are adapted to the Russian climatic conditions and large commercial farms. We guarantee a uniform herd in terms of type and productivity traits. Upon the client's request, we can supply as much cattle as needed in one batch', explains Valeriya Serebrennikova, Cattle Breeding Department Manager, EkoNiva-APK Holding.
Rodnik farming enterprise, Krasnodar area, is a long-term client of EkoNiva.
'EkoNiva has helped us to build up a herd with excellent lactation performance: the annual milk yield per cow is 10,200 kg with 3.6% fat and 4% protein. Some cows produce up to 50 kg of milk', says Yuriy Zinkovskiy, Chief Herd Manager of the farm.
By EkoNiva Press-Centre