Representatives of Bek Cluster, a large agricultural corporation of Uzbekistan within Bek Corp. holding, have visited EkoNiva's seed breeding operation in Zashchitnoye, Kursk oblast, to gain insight into the seed growing business of the company and negotiate a seed purchase contract. During the tour of the demonstration plots, seed processing lines and storage facilities, the guests learned about the new breeding projects of EkoNiva.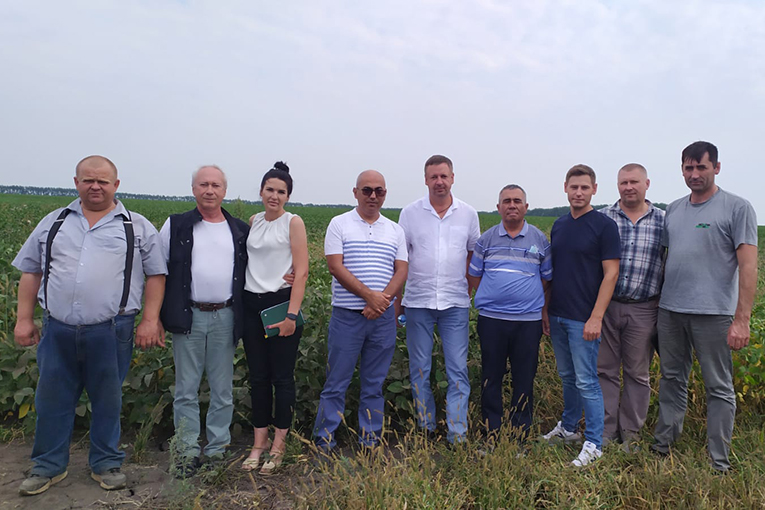 Agribusiness is one of the key industries of Uzbekistan economy. In 2020, agriculture, forestry and fish farming made up over 28% of the country GDP. Cotton and cereal growing is the foundation of the agriculture in Uzbekistan. These crops occupy over two thirds of the total sown area. At the same time, the country needs high-quality seeds of other crops, especially winter wheat.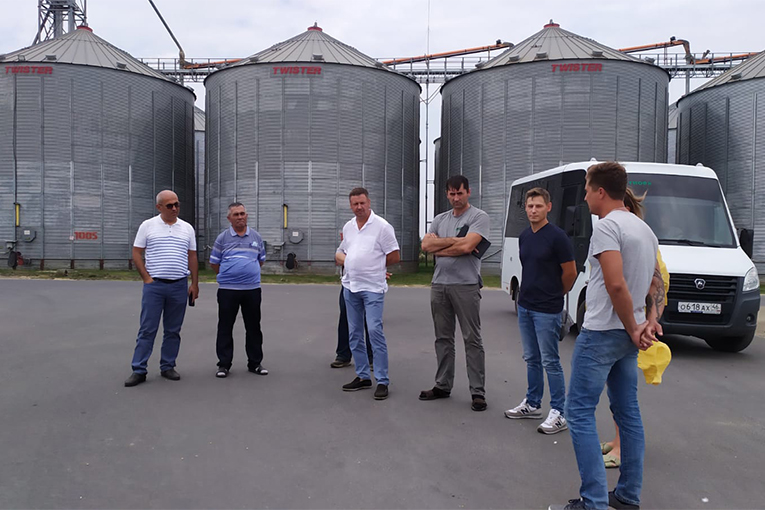 'Previously, our government used to provide us with wheat seeds; however, we weren't very happy with the yields. This year, we have decided to try buying seeds from commercial companies. We have researched the market and opted for EkoNiva', says Oybek Satibaldiyev, Deputy CEO, Bek Cluster.
Due to the climatic conditions, early maturing and drought-resistant seeds are in high demand in Uzbekistan. Bek Cluster uses irrigation, which allows the company to receive consistent yields in the range from 5-6 tonnes per hectare to 10 tonnes per hectare.
The guests from Bek Cluster showed interest in such winter wheat varieties as Alekseich, Grom (breeder – National Grain Centre named after P. P. Lukyanenko), Triso (originator - DSV, Germany) and two EkoNiva-bred varieties: EN Cepheus and EN Taygeta. Soya beans grown in EkoNiva's fields also attracted the attention of the visitors. In Uzbekistan, farmers apply a double cropping system enabling them to grow two different crops in the same field. Specialists of Bek Cluster believe that soya will be a perfect neighbour to cotton.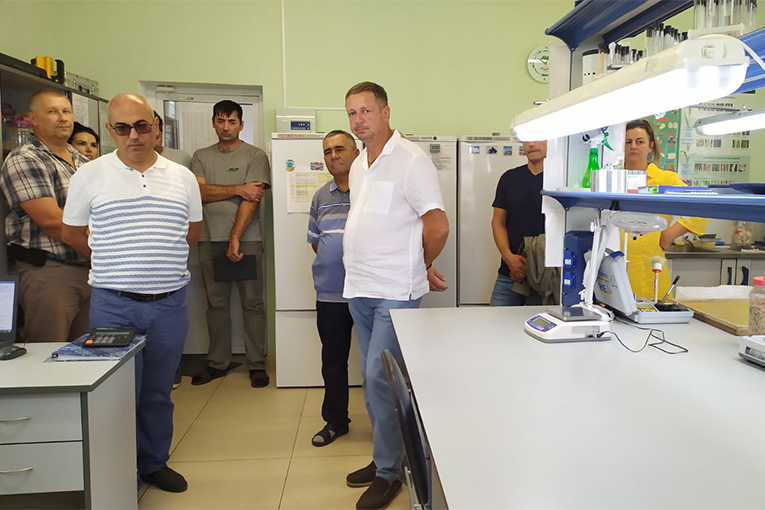 An agreement on cooperation between Bek Cluster and EkoNiva has become an expected result of the productive visit.
By EkoNiva Press-Centre