The audit was performed by the specialists of Roskachestvo (Russian Quality System organisation)
The MosMedynagroprom milk plant in Kaluga oblast has received a certificate of compliance with the requirements of Roskachestvo organic production standards.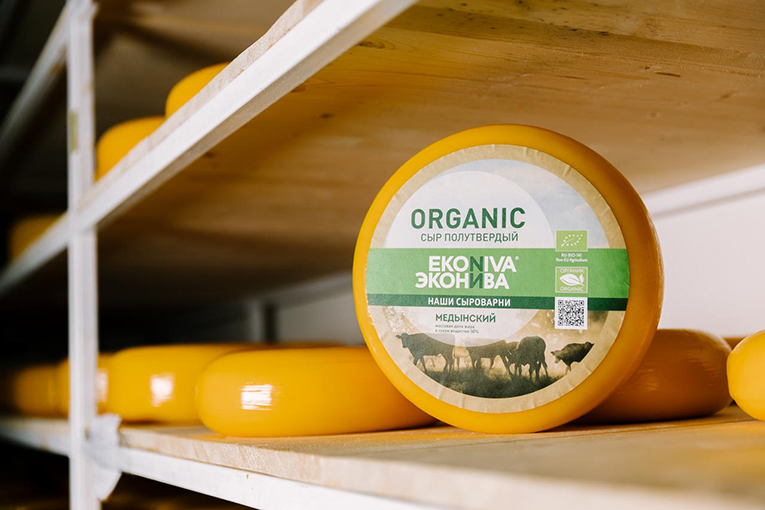 The range of organic SKUs produced at the processing plant in Kaluga oblast includes EKONIVA ORGANIC pasteurised milk with a fat content of 3.3-6% and Medynskiy ORGANIC semi-hard cheese.
The Roskachestvo specialists have audited the organic production process at Mosmedynagroprom – from the raw material reception line to the storage facility for the finished product. The organic raw milk is delivered from Savinskaya Niva farm located in Savino village, Kaluga oblast, in separate tanker trucks and is stored in dedicated cooling tanks to prevent mixing with conventional milk. Organic dairy and cheese are manufactured on special production lines, the filling and packaging equipment also meets the stringent requirements.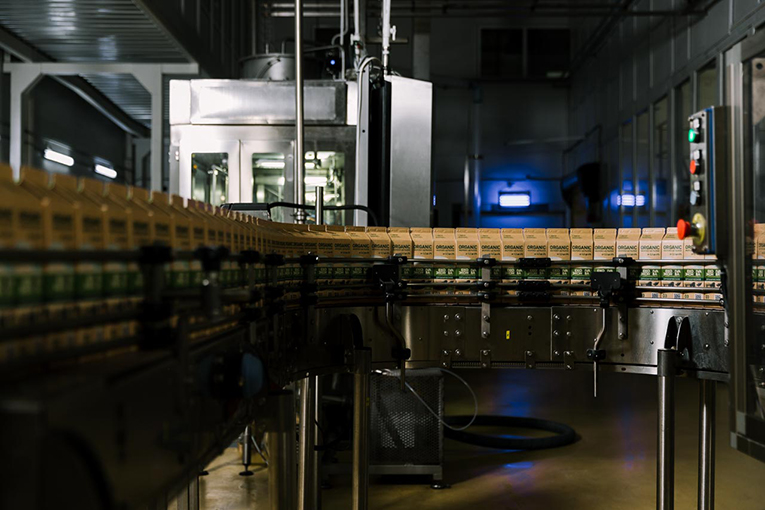 'Since 2019, Mosmedynagroprom has been certified in accordance with the European and Russian organic production standards. The certification entitles the company to take full advantage of participation in the Russian and European markets and to place the Euro-leaf and Organic labels on the product package. The company has to verify its status on a biannual basis', states Tatyana Grishchenko, Head of Government Relations Department, EkoNiva-APK Holding, who also coordinates the organic project.
EKONIVA ORGANIC dairy produce is sold not only at the company's own brand shops, but also at the federal chain stores such as Globus, O'KEY, Auchan, Lenta and e-marketplaces – Ozon, Sbermarket and others. There is also a growing demand for organic milk from HoReCa sector. Currently, EkoNiva is considering the possibility of producing the UHT organic milk with a fat content of 3.2%.
By EkoNiva Press-Centre