All EkoNiva Group holdings have taken part in Siberian Agricultural Week 2021, a trade fair in Novosibirsk, to present the dairy lineup made from the milk produced on the company's own farms, field crop seeds, pedigree cattle and farm machinery of global brands.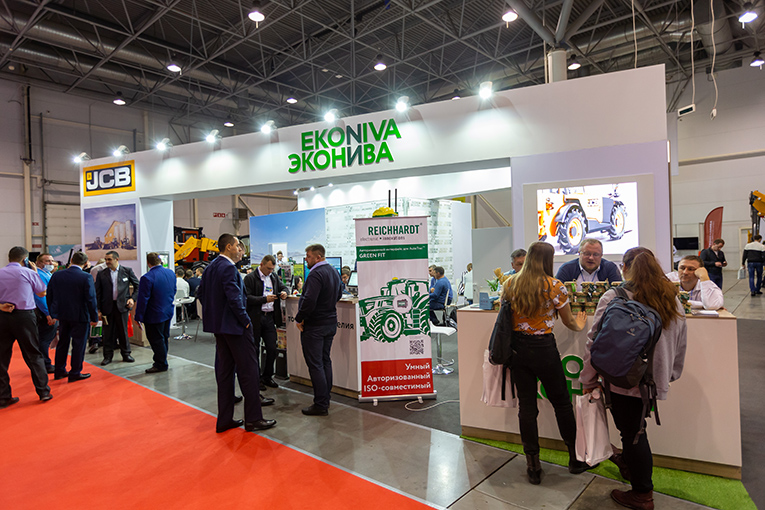 EkoNiva booth was buzzing with visitors – over 300 guests every day.
EkoNivaSibir, a subsidiary of the dealership holding, showcased machines of global brands: John Deere, Vaderstad, JCB and Haybuster. The booth displayed this year's bestsellers: John Deere 6135B tractor, John Deere 560М round baler, Vaderstad Tempo F8 planter, JCB 541-70 telehandler with a variety of attachments and Haybuster 2574 bale processor. The company's representatives elaborated on the farm machinery market novelties and trends, special offers for spare parts and services valid in the autumn and winter and on a new line of business – used equipment.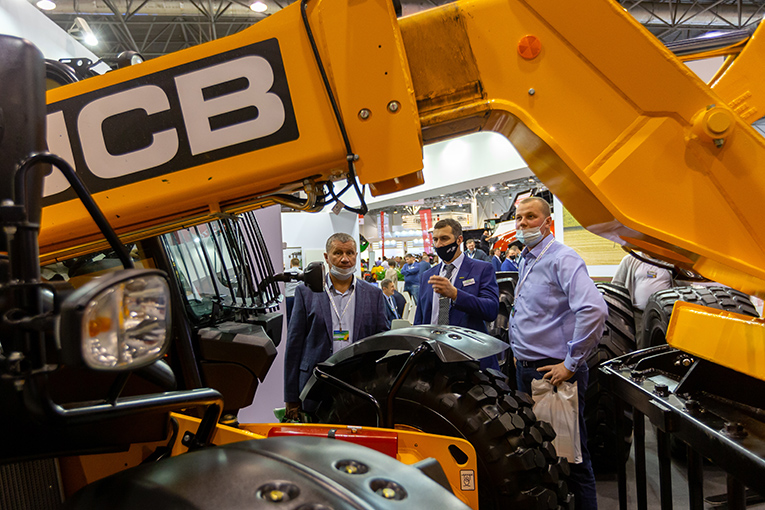 'Just in the first few hours after the trade fair started, we signed contracts with several companies. Besides, we have concluded a big contract for the new generation 4-track John Deere 9RX 540 tractor, which is going to be its first delivery to Sibiria', states Vasiliy Stepanov, Sales Department Manager of EkoNivaSibir.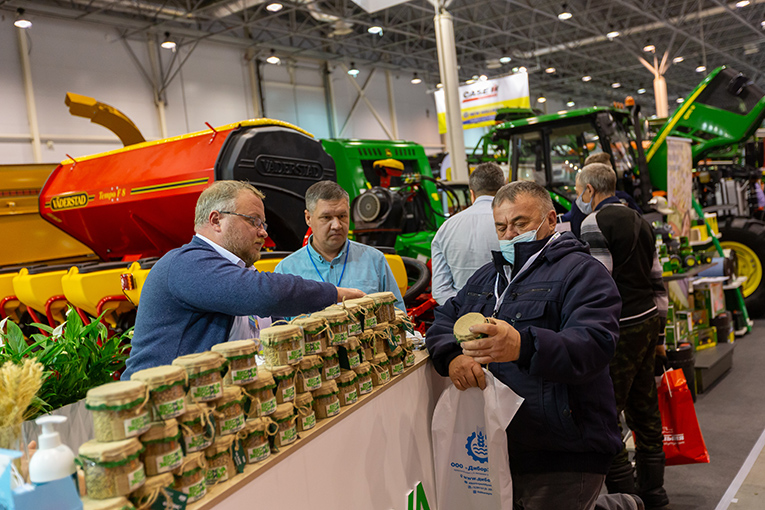 Every other farm in the region operates machines purchased from EkoNivaSibir dealership. In fact, over 2,000 John Deere self-propelled units operate in the company's area of responsibility consisting of Novosibirsk, Tomsk, Omsk, Kemerovo oblasts and Altai area. Besides, the year 2021 has marked record sales in the company: over 40 grain harvesting machines, 120 tractors in various horsepower ranges, about 60 sowing combinations have been shipped in total.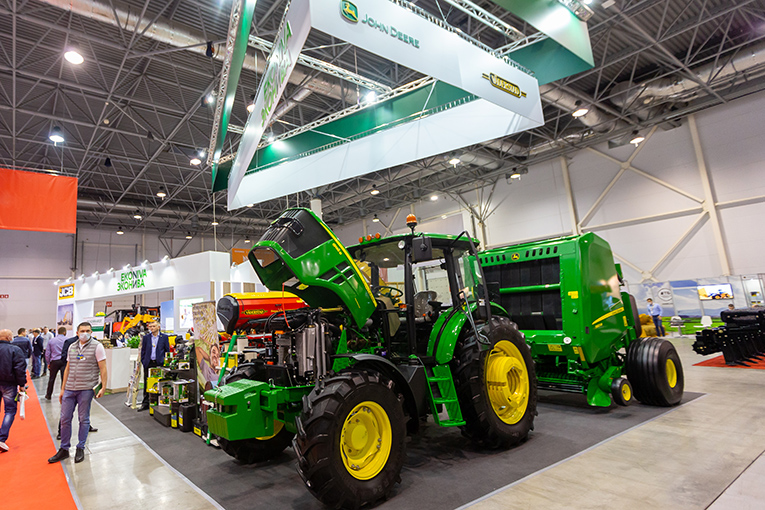 EkoNivaSemena presented the entire portfolio of seeds including in-house bred varieties at the event. The company experts helped customers to choose the seeds that suit the regional conditions best. Spring wheat remains a top choice for Siberian growers.
'Highly adaptive spring wheat varieties Licamero and Calixo deliver good resistance to lodging, early maturity and, ultimately high yields on Siberian production farms', points out Willi Drews, Ph.D. Agronomy, EkoNiva Consultant.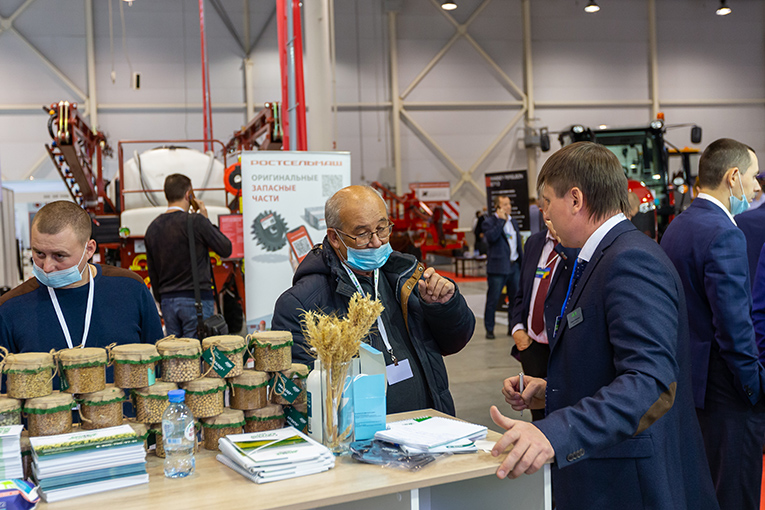 This year, on average, Licamero has yielded 5.7 t/ha in Siberian climatic conditions, which is nearly twice as much as the region's average. The experts also recommend trying out Toccata – a new wheat cultivar featuring a large spike with up to 45 kernels.
Out of barley seeds Siberian farmers prefer Calcule, Paustian and Explorer with the average yields exceeding 5.4 t/ha in the region this year. These cultivars are popular due to their resistance to stem break, ear necking, diseases and drought. Pulses from EkoNiva-Semena portfolio also attract attention of local growers, especially, the pea Trendy and the lentil Redcoat. Besides, the region has been supplied about 6,200 tonnes of seeds of different field crops.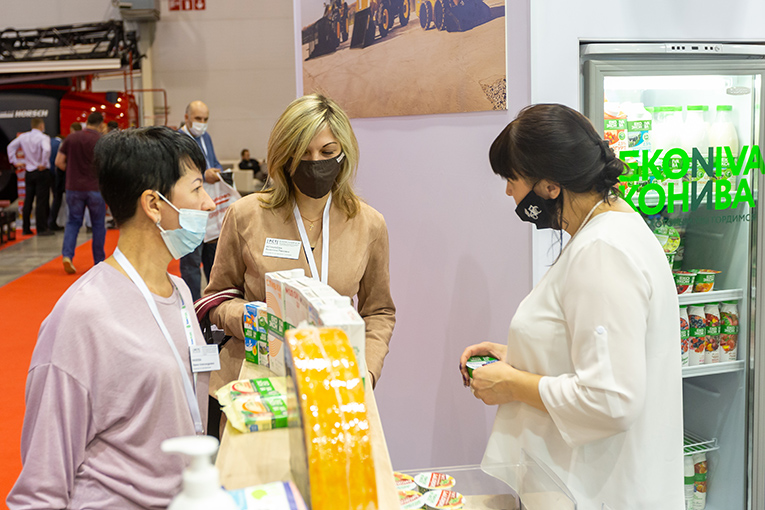 Moreover, EkoNiva farming holding offers Holstein, Simmental and Red-and-White cattle for sale. In 2021, Sibirskaya Niva, EkoNiva's livestock breeding subsidiary, has sold over 1,200 pedigree heifers to the farms across the neighbouring oblasts. As a breeder, the company guarantees high genetic potential of cows, uniform herd in terms of type and production traits and can make up a delivery batch of any size.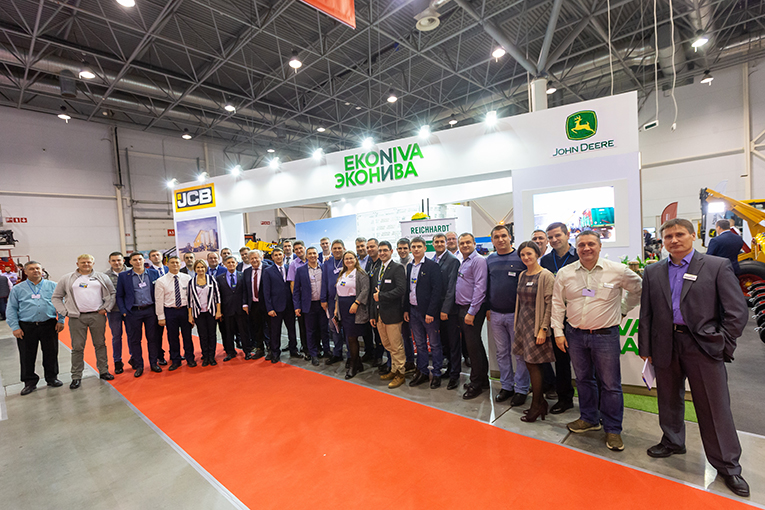 The 3rd holding of the Group at the booth, EkoNiva-Food, in its turn, presented its dairy line made exclusively from the milk produced on EkoNiva's own farms. The highlight of the tasting was Dürr signature hard cheese of premium quality.