Employees of Stupinskaya Niva, EkoNiva Group, have been granted Letters of Gratitude and Certificates of Appreciation from the Ministry of Agriculture of Moscow oblast, Duma of Moscow oblast and Administration of Stupino district. The award ceremony was held at the meeting dedicated to the performance of regional agriculture in 2021 with participation of Deputy Minister of Agriculture and Food of Moscow oblast Igor Zharov and Head of Stupino municipal district Sergey Muzhalskikh.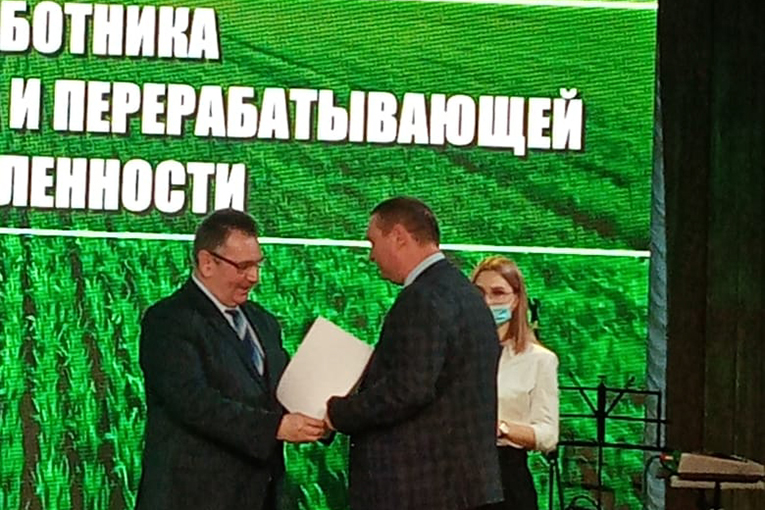 Ten people working for Stupinskaya Niva, including operators, vets, drivers and managers, were honoured for their contribution to the farming sector development.
'We've been able to build one of the strongest teams in the district, well-coordinated and energetic. The farm has everything to succeed: talented and hard-working young people having a lot of passion for what they do and excellent machinery fleet. So, no wonder, Stupinskaya Niva has rapidly reached impressive production performance', says Sergey Berdan, Deputy Production Director of Stupinskaya Niva.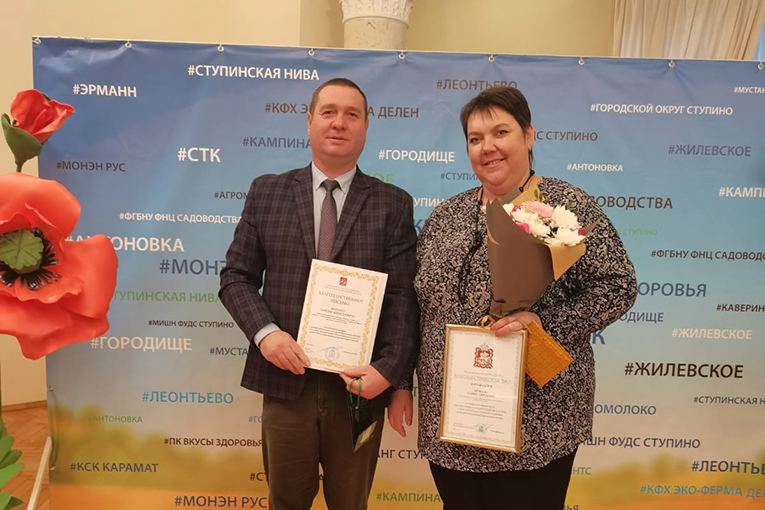 EkoNiva embarked on crop and livestock farming projects in Moscow oblast in 2018. Today, it is completing the construction of Bortnikovo dairy farm for 3,550 cows. In total, EkoNiva Group manages over 15,200 ha of land in Moscow oblast. This season, the holding enterprise has sown 6,000 ha and harvested over 9,000 tonnes of cereals and almost 11,000 tonnes of forage crops.
The event also featured a showcase of agricultural produce where EkoNiva presented its line of top-quality dairy products made from milk from its own farms.