EkoNiva employees – honoured workers of Ryazan oblast agriculture
Press-centre / News,
The best-performers of Ryazan oblast agricultural industry, including five employees of OkaMoloko, EkoNiva Group, have been praised by the regional Ministry of Agriculture and Food, with their names placed on the Honours Board.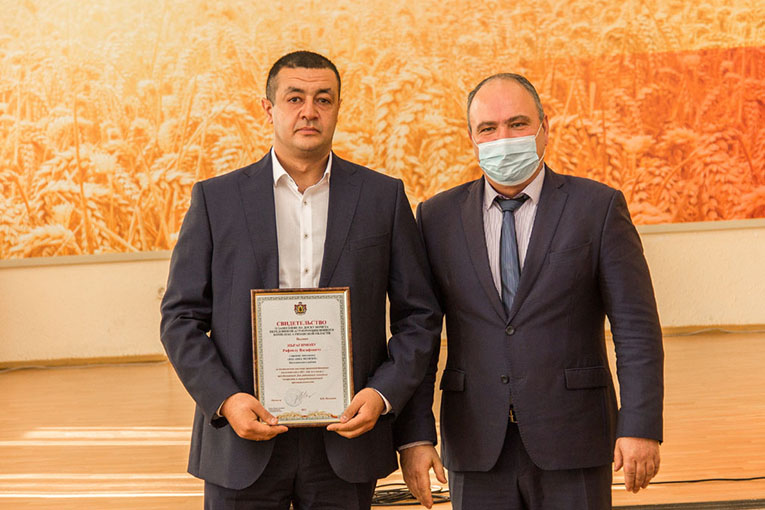 Boris Shemyakin, the Minister of Agriculture and Food of Ryazan oblast in person handed the relevant certificates to Rafail Ibragimov, Chief Herd Manager, Sergey Borovoy, Machine Operator, Andrey Rybin, Driver, OkaMoloko-North, and Konstantin Melekhin, Chief Engineer of Crop Production Department, Vladimir Leonov, Machine operator, Oka-Moloko-East.
Rafail Ibragimov controls over 12,000 head of cattle located on different farms of the company. The milk production at the dairies under his supervision shows consistent growth due to efficient cow health and hygiene management.
Vladimir Leonov has been engaged in the agricultural industry for 25 years. In fact, he has cultivated and harvested tens of thousands of hectares of farmland over the past quarter century. This season, Vladimir has set his personal record – 7,480 tonnes of grain.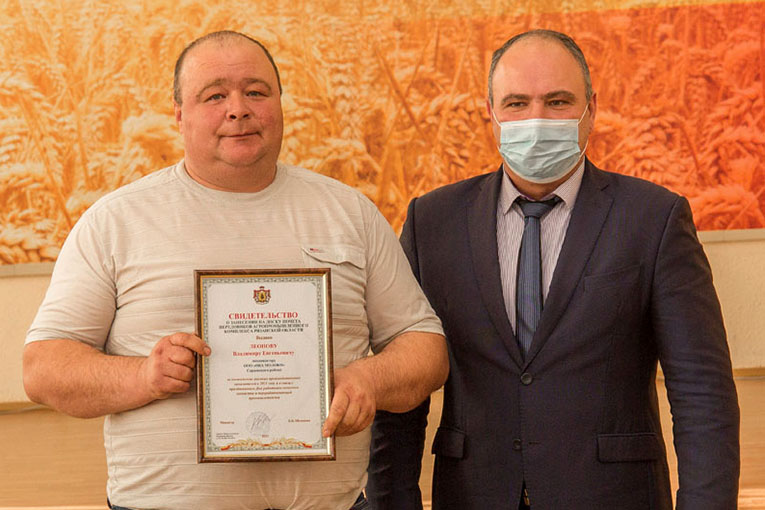 'Highly competent specialists able to handle challenging tasks and take prompt decisions are the key element in the company's success', highlights Vladimir Materikin, Regional Director of OkaMoloko in Ryazan oblast.
The company has delivered great production performance this season with about 85,000 t of cereals harvested and over 100,000 t DM of forages prepared. By the end of the year, the dairies are expected to reach annual production of 137,000 tonnes of raw milk, which is the quarter of the total milk output in the region.