EkoNiva Group has participated in Saratov-Agro 2021, a large agricultural forum, where its seed growing division presented the entire portfolio of crops and varieties to Volga region farmers. Valeriy Radayev, Governor of Saratov oblast, visited EkoNiva-Semena's booth thanking it for the work and high-quality products.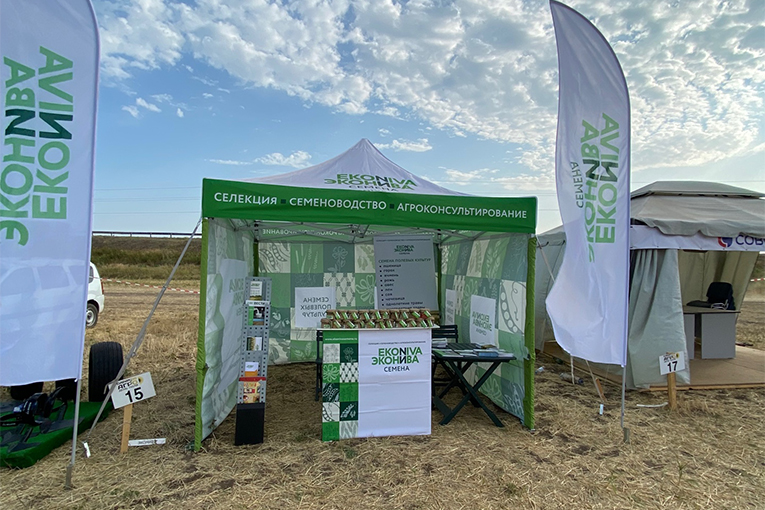 'It is essential for the locals to keep up with the trends – they want to look up to the best and be among the leaders. Therefore, the key to success is to use only top-class seed material that allows farmers to gather a rich harvest', emphasises Valeriy Radayev.
The head of Saratov oblast took a closer look at the regionally adapted varieties – Grom winter wheat and Serpent oilseed flax of British genetics. The popularity of the latter is growing, just like its price which currently ranges from 50,000 rubles per tonne.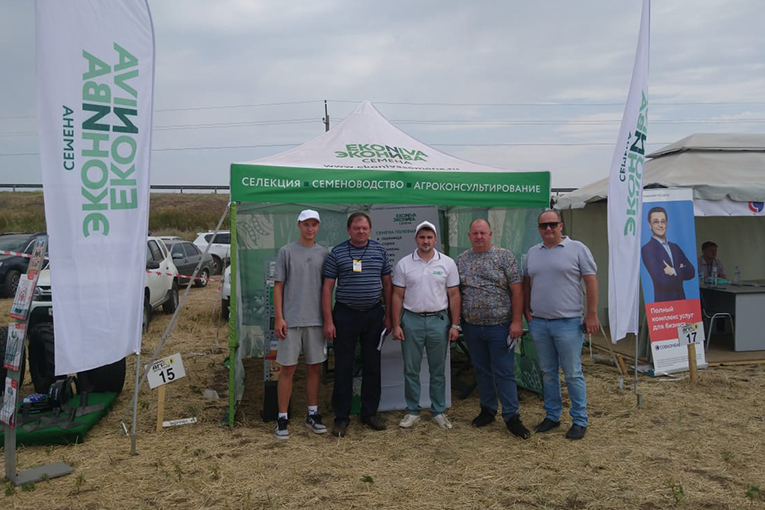 Varieties provided by EkoNiva are cultivated in all 38 districts of Saratov oblast, and field days have significantly increased the number of partners. Seed material supply contracts have been concluded with both regular customers and new ones. The bestseller is winter wheat constituting 30 per cent of the sown area in the region. The farmers are motivated to pick intensive varieties demonstrating high frost and winter hardiness along with good lodging and drought resistance. The winter wheat Grom, Alekseich and Scepter fully meet their needs, and the novelties EN Cepheus and EN Taygeta are also in great demand. EkoNiva's products have showed their worth even in such a challenging season.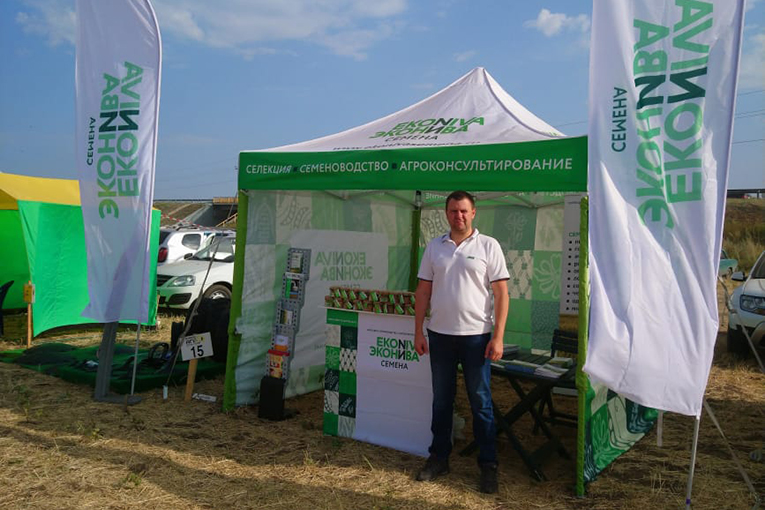 'This year, those operations that work on our company's seed material have got a good crop, even despite severe drought', notes Viktor Prostyakov, Sales Representative of EkoNiva-Semena. 'For example, EN Cepheus winter wheat developed under the in‑house breeding programme delivered a yield of 4.4 tonnes per hectare in the fields of Roshcha farming enterprise, Bazarniy Karabulak district, which is almost three times higher than the average output in the region.'
By Tatyana IGNATENKO