This year, over 50 graduates of agricultural universities have joined EkoNiva Group team. Before getting down to work, they did a student internship at the enterprises of the holding.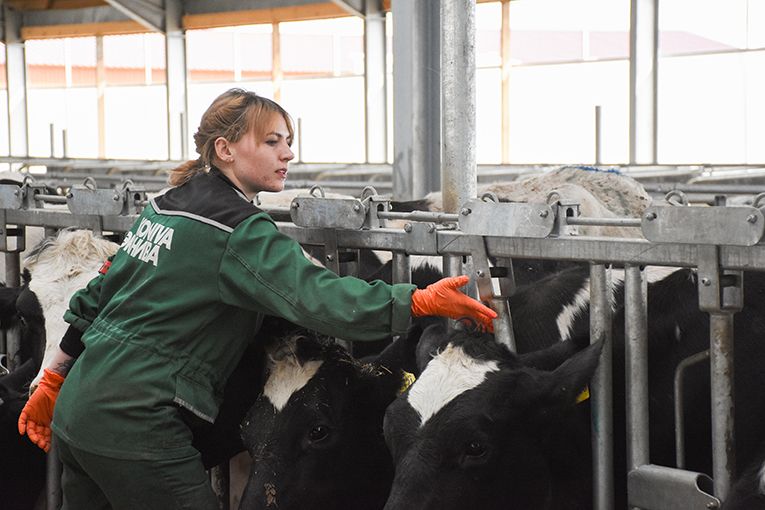 Overall, since the beginning of 2021, 500 young specialists from 80 higher and secondary educational institutions have completed their practical course on EkoNiva's farms in 13 regions. The major areas of activity to hone their skills in were herd management, veterinary medicine, agronomy, engineering and dairy production technology.
The corporate training programmes for young professionals have been operating for more than ten years. One of the main goals is to find employees among the most promising and successful students of industry-specific institutions. So far, over 4,000 students have done their internship at EkoNiva's farming enterprises, 1,000 of whom have become part of the company's team.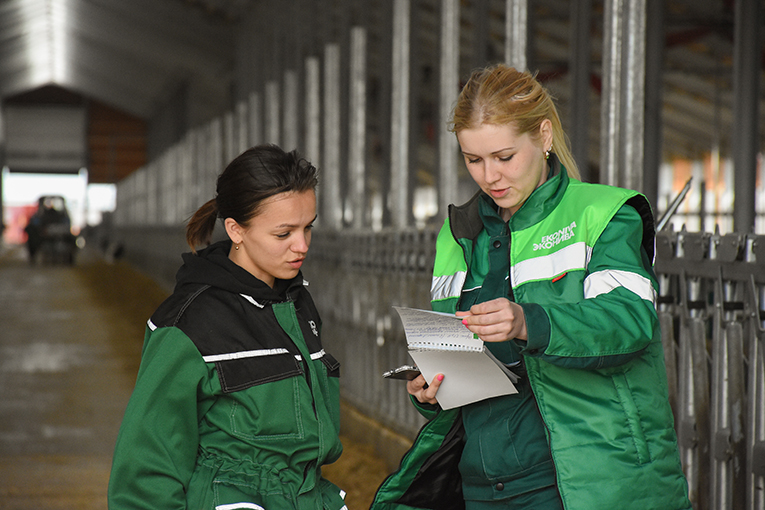 'Students come to us with good theoretical background and gain practical experience within a few months, but the most important thing is that our training develops in them a new idea about modern farming', says Rafail Ibragimov, Chief Herd Manager of OkaMoloko-North Operation, Ryazan oblast.
When applying for a position at EkoNiva, graduates are guided by the advantages it offers them: a job at a modern enterprise, attractive career prospects, high salaries and some social privileges, for example, an opportunity to get their own housing. In 2021, 66 new dwellings for young employees of the holding were commissioned in Voronezh oblast as part of the Comprehensive Rural Development Programme.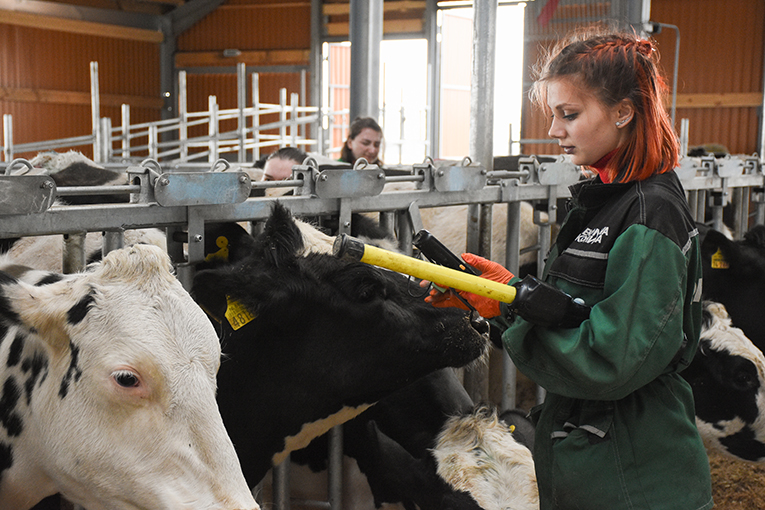 'The cooperation with EkoNiva has mutual benefits: our students get relevant hands-on experience, and the company employs up-and-coming specialists. Over 300 of our trainees have interned at the holding's enterprises, and about 100 graduates have chosen to work there', notes Oleg Budtuyev, Deputy Dean for Internship at the Biotechnology and Veterinary Medicine Department, Volgograd State Agricultural University.
By the end of 2021, 500 more students will have taken their industrial placement at the premises of EkoNiva.
By Viktor BARGOTIN