The first outcomes of cultivating in-house bred winter wheats have been assessed at the plant breeding and seed growing division of EkoNiva – these varieties have proved to be high-yielding and resistant to weather abnormalities.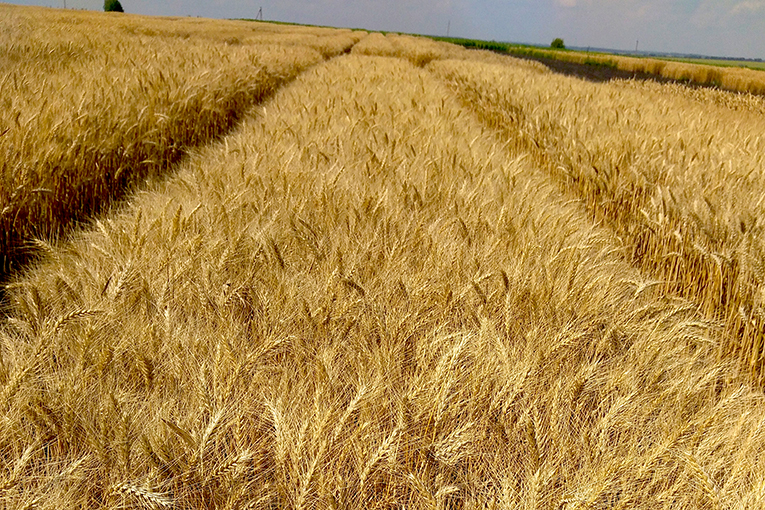 By the end of season 2021, EkoNiva-Semena has sold 2.700 tonnes of the winter wheat seeds which were bred in-house, namely EN Taygeta, EN Albireo and EN Cepheus. It is worth mentioning that the latter was enlisted in the State Register of Plant Breeding Achievements last year.
Russian agricultural enterprises have already tested EN Cepheus in trial and production plantings. This variety does not require any specific approach as it can be sowed both on fallowed land and after traditional preceding crops.
The highest yielding capacity for this winter wheat was documented at Agro KViS production and commercial firm, Voronezh oblast, which amounted to 10 tonnes per hectare. Oryolagroinvest enterprise, Oryol oblast, is delighted with the results as well – with around 100 hectares under EN Cepheus, the input made 7.5 tonnes per hectare in favourable weather conditions.
The combination of frost hardiness and draught resistance makes this variety prospective for cultivating in various Russian regions, even in tough climatic parameters. For instance, this year, Saratov oblast was among the most vulnerable areas due to the lack of snow in winter, soil moisture deficiency in spring and high temperatures in summer.
'The yield capacity of EN Cepheus in our fields was twice as high as the average estimates for winter wheat in the region. Considering the current weather in Saratov oblast in this season, it is the best result. At the moment, we are seeding one more winter wheat variety from EkoNiva, namely EN Taygeta, counting on a decent harvest as well', relates Nail Tugushev, Head of Roshcha farming enterprise.
EN Taygeta entered the State Register in 2021 having demonstrated the yielding capacity of 1.1 tonnes per hectare in trials.
'EN Taygeta showed a unique peculiarity of its genetics in this season – it survived severe recurrent frosts and an ice crust which covered the ground for more than 30 days', says Andrey Zvyagin, Plant Breeder and Seed Grower of EkoNiva-Semena.
One more novelty from EkoNiva is Albireo winter wheat – this intensive variety can boast enhanced adaptivity, high winter hardiness and cold resistance.
'The inclusion of EkoNiva's winter wheats in the State Register is the result of a long-lasting plant breeding work carried out by our specialists. We are convinced that these new highly adaptive varieties will grow more and more sought-after among Russian farmers', highlights Andrey Zvyagin.