EkoNiva-Semena, a seed growing and plant breeding company within EkoNiva Group, has participated in the 11th international agricultural exhibition KazAgro 2021, which took place in Nur-Sultan, the capital of Kazakhstan, on 20th-22nd October. More than 400 agricultural producers visited the company's booth at the event.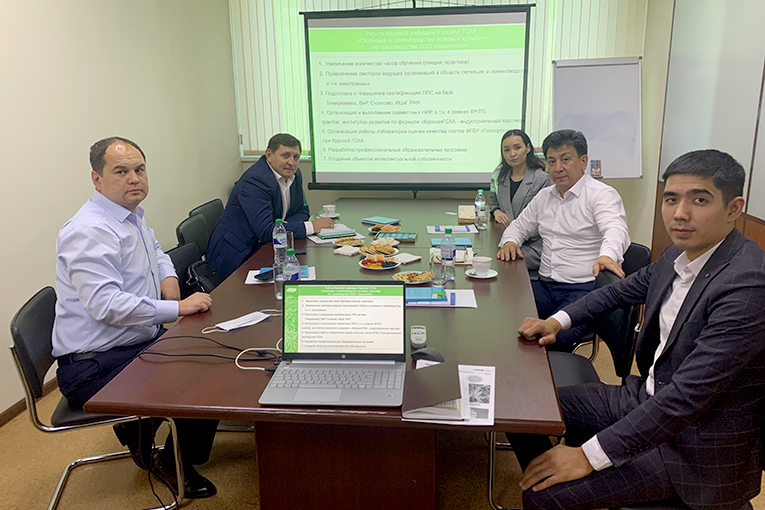 Since EkoNiva supplied its first batch of seeds to the Republic of Kazakhstan in 2014, the sales volume in the country has increased by forty times reaching about 6,200 tonnes in 2020. Over the whole period, EkoNiva-Semena has delivered over 18,600 tonnes of seeds of spring and winter crops, annual and perennial grasses.
'Seeds from EkoNiva portfolio are generating growing interest from farmers in Kazakhstan every year. Spring crops and fodder grasses are in high demand too. Oilseeds, such as flax and soyabeans, are gaining more popularity as well', says Yevgeniy Kucheryavenko, Executive Director of EkoNiva-Semena.
Kazakh farmers prefer high-yielding varieties of intensive type that boast high tillering capacity, drought resistance, consistent yields and high quality. Therefore, they choose spring wheats Liсamero and Calixo. Сornetto and Toccata are new drought-resistant varieties of spring wheat recommended for Kazakhstan.
'We have been cooperating with EkoNiva-Semena for more than five years. They offer spring wheat seeds of great quality that deliver the yields exceeding the average across the region. This year was extremely arid, nevertheless, the productivity was rather high – Toccata yielded 5.1 tonnes/hectare, Cornetto – 5 tonnes/hectare', says Vladimir Larionov, Chief Agronomist of Visitayev R.D. farming enterprise, East Kazakhstan.
Barley is another grower-preferred crop in Kazakhstan. Varieties Calcule, Margret, Paustian, Traveler, Explorer and Eifel are common choices for producers in Kazakhstan. They are flexible, highly adaptive and show an excellent lodging resistance.
Resulting from the rapid development of animal husbandry in Kazakhstan, the demand for fodder grasses is increasing too. The alfalfa variety Dakota of Canadian breeding is a huge hit with the farmers. This variety is characterised by a high winter hardiness. What is more, Dakota has a very high protein content - 20% and can be cut up to three times per season even in drought prone areas.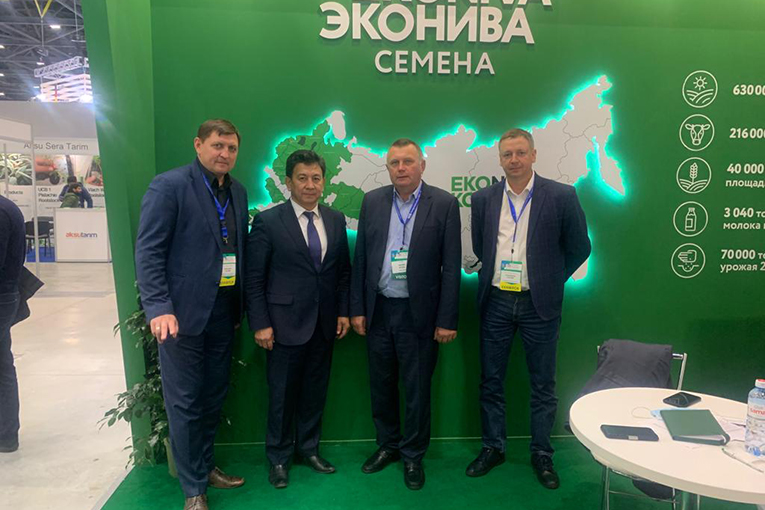 As part of the event programme, the management of EkoNiva-Semena and Talgat Azhgaliev, Chairman of the State Variety Testing Commission, Ministry of Agriculture of Kazakhstan, held an official meeting.
'Soon, EkoNiva-Semena is going to conduct preliminary eco-geographical trials at the local State Variety Testing Commission. It is very important that in-house bred wheat and soyabeans of EkoNiva undergo state trials. If they are successful, EkoNiva in-house and commercial varieties will be included in the State Register of Kazakhstan. Then our Kazakh customers will be able to get subsidies for our seeds. Undoubtedly, this will boost the demand for EkoNiva products', says Vitaliy Voloshchenko, Director of Plant Breeding and Seed Maintenance Centre of EkoNiva-Semena.