EkoNiva Group has summed up the results of 2021 season winter crops sale. The total of 590 farms received high-quality winter crop seeds in time for the sowing campaign – overall, over 15,000 tonnes. The company's sales revenue increased by 11% compared to the previous year.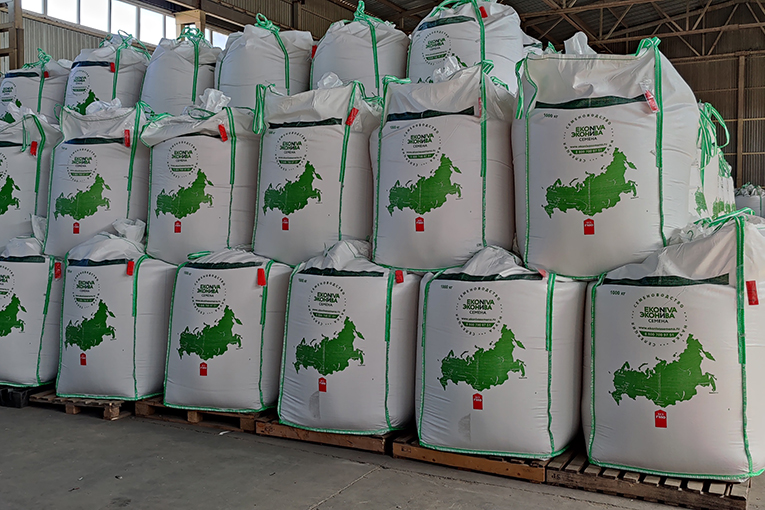 EkoNiva-Semena's portfolio comprises 12 winter wheat varieties. In 2021, the company's clients were purchasing both well-known varieties and novelties – in-house bred seeds of EN Cepheus, EN Taygeta and EN Albireo. Their sales volume reached 2,700 tonnes.
'This season, EkoNiva-Semena has boosted production capacities of Zashchitnoye enterprise – company's main seed growing facility. Now, it can sort 10,000 more tonnes of grain, producing 120,000 tonnes of seeds a year. The storage space has been increased by 20% – up to 117,000 tonnes', highlights Yuriy Vasyukov, Regional Director of EkoNiva-APK Holding for Kursk oblast.
The seed growing branch of EkoNiva-Semena is one of the leaders in the production of field crop seeds in Russia. The company offers 72 varieties and hybrids with high genetic potential. Today, seeds produced by EkoNiva are grown on the area of 44,000 ha, located mostly in Kursk oblast with some plots in Novosibirsk, Ryazan and Voronezh regions.
EkoNiva-Semena is expanding into new markets – this season, it has begun cooperation with new partners from Uzbekistan. At present, the producer supplies seeds of winter crops to customers from 52 regions of Russia and neighbouring countries.