EkoNiva Group has summed up the results of its work during Agros 2022, an international trade show which gathered 350 companies from 26 countries. This year, EkoNiva offered the attendees everything they need for a profitable farming business – pedigree cattle with outstanding genetic potential, highly productive seeds of forage grasses and ultra-modern efficient agricultural machinery.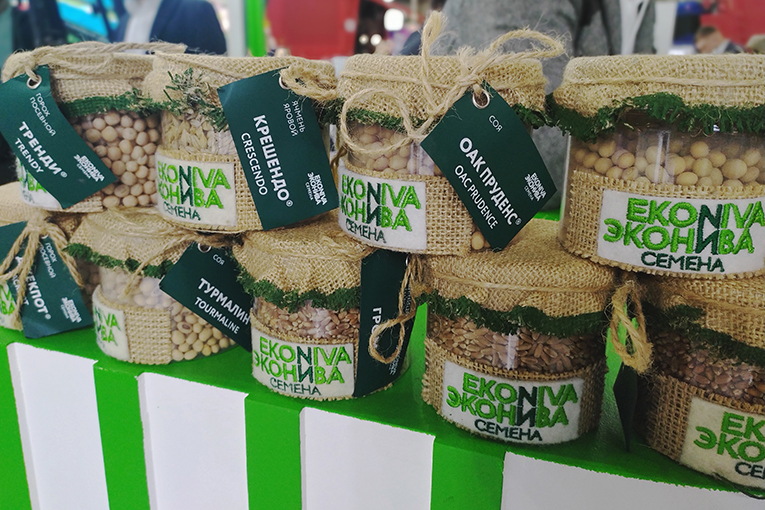 EkoNiva has been engaged in pedigree cattle breeding for more than 15 years. Their herd of Holstein, Simmental and Red-and-White cows is perfectly adapted to the Russian conditions and industrial housing. These cattle were highly appreciated in Tatarstan, Chechnya and Karachay-Cherkessia as well as in the Central, Volga, Siberian and Far Eastern federal districts. In total, the company supplied 6,800 heifers to its customers in 2021. As for now, 2,700 animals are about to be transported. Plans are afoot to increase the sales of pedigree cattle up to 15,000 animals in 2022.
The guests were also introduced to 25 varieties of forage grasses distinguished by consistently high yields, substantial energy value, resistance to draught and frost. These are most favoured among enterprises from the European part of Russia, Ural and Western Siberia.
EkoNiva-Tekhnika is ready to supply over 50 models of farm machinery. The first-rate units include JCB loaders, BVL fodder mixers and wagons, Haybuster bale processors and Fliegl trailed implements. The JCB SSL 155 mini loader enjoyed the limelight at EkoNiva's booth – thanks to manoeuvrability, this is the best versatile machine and the only skid steer loader in Russia which holds an agricultural certificate. In 2021, Ekoniva-Tekhnika supplied about 150 JCB loaders to its clients.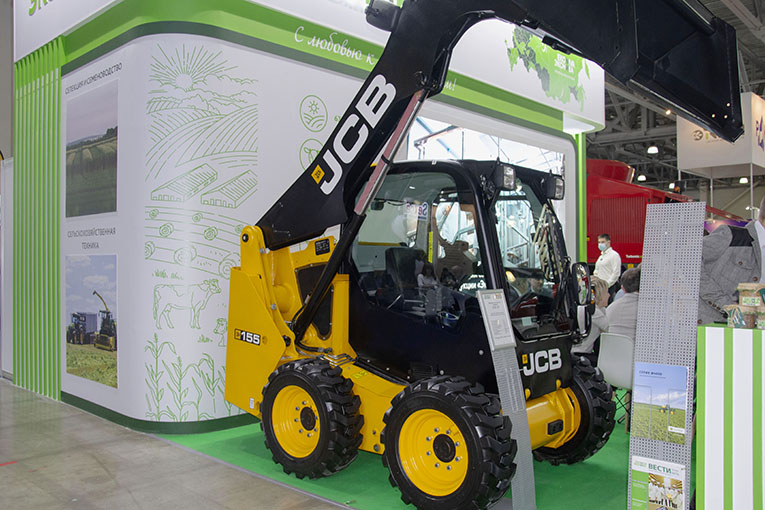 At BVL's booth, EkoNiva's employees presented the BVL 13-2S mixer wagon with two mixing augers, which compact size makes it suitable for most farms.
'Machinery accounts for one third of our sales. We offer the most advanced comprehensive solutions and more importantly, we always have all models in stock', says Gennadiy Nepomnyashchiy, Commercial Director of EkoNiva-Tekhnika Holding.
What attracts farmers is a chance to have the machinery procured quickly. Karavayevo, a stud farm based in Kostroma oblast, concluded a contract on supplying the JCB 535–95 loader right during the trade show. Soon, the machine will be delivered to its new owner to become the third agricultural unit that EkoNiva sold to the enterprise.