On 17-18 February, the plant breeding and seed growing division of EkoNiva Group presented its in-house bred varieties and pedigree cattle to Volga region farmers.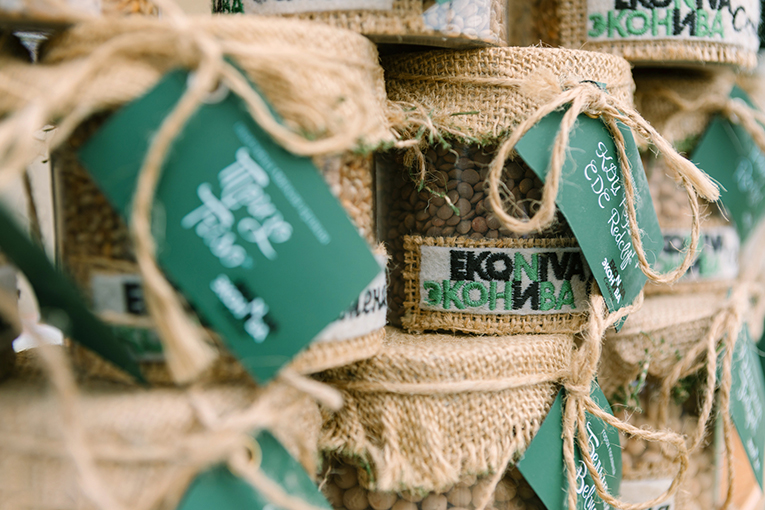 In Saratov, the preparations for the cold season are already underway, so winter varieties came into the spotlight at EkoNiva's display. The company's specialists showcased soya beans and winter wheat seeds of their own breeding – EN Argenta, EN Albireo, EN Taygeta and EN Cepheus. Despite the fact that Volga region is a zone of risky farming, these winter crops showed their worth. For example, in Saratov oblast, the variety EN Cepheus produced a yield of 4.4-4.8 tonnes per hectare in 2021, which is three times higher than the average output in the region.
At the forum, EkoNiva-Semena also demonstrated a wide range of seeds from the leading breeding centres of America, Europe and Russia.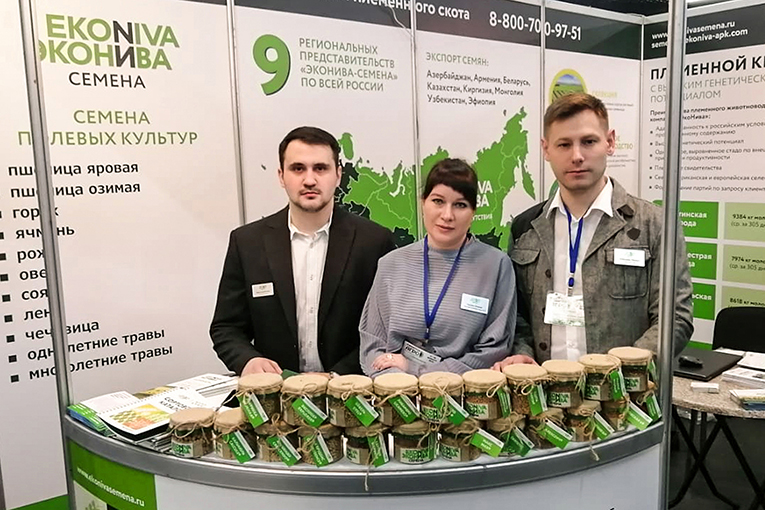 'During its operation in Volga region, our company has earned its stripes with local farmers. Last year, we sold over 6,000 tonnes of seed material here, which is great, but we are about to increase the volume of supply this season', comments Viktor Prostyakov, Sales Rep of EkoNiva-Semena.
To date, there has been a remarkable growth in the demand for EkoNiva's cattle among Volga region agricultural producers. The company offers them heifers of Simmental, Holstein Black‑and‑White and Red‑and‑White breeds and guarantees a good genetic value of animals and high adaptability of the herd to commercial farm housing.
By EkoNiva Press Centre