EkoNiva livestock specialists complete ZooVet Master programme
Press-centre / News,
The annual educational programme ZooVet Master for young specialists in the livestock industry has ended in the largest dairy holding in Russia, EkoNiva Group. During the year, more than 20 employees completed five levels of advanced training.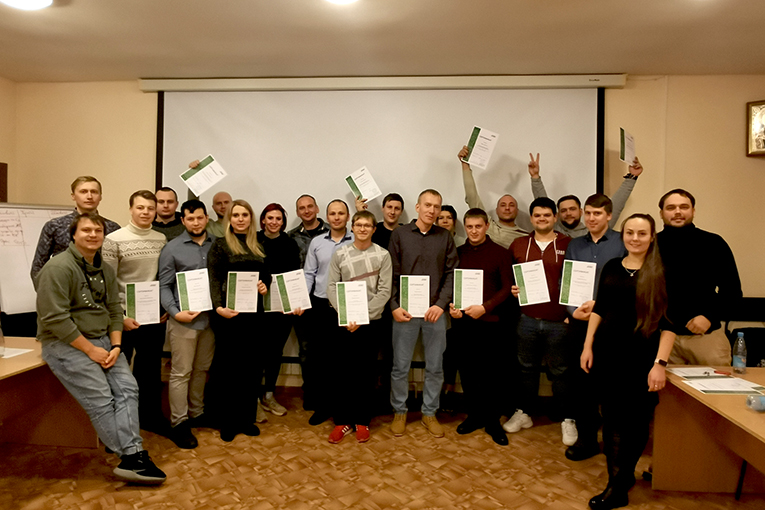 EkoNiva launched its corporate Master degree project in 2020. The curriculum consists of two modules: theory and practice. Herd managers, veterinarians, reproductive specialists and division managers attend lectures on feeding, fodder conservation, milking, hoof care and economics and further on, they hone their skills on the company's dairy farms with experienced EkoNiva employees as mentors.
– 'I think the step-by-step analysis of the smart HR-management system and development of skills for efficient communication with employees is very fascinating', says Aleksander Kushnir, Head of the Herd Reproduction Department, Sibirskaya Niva-Maslyanino, the participant of the 2021 programme. 'I significantly broadened my knowledge of dairies through extensive and very useful practice when we visited various farms and audited them. ZooVet Master – is a great project, I'm looking forward to participating in other corporate training programmes.'
'The professional growth of our employees is an important part of EkoNiva company development strategy, success in business depends on the skills and qualification of the staff', – says Maksim Potapov, Corporate Academy Deputy Manager of the EkoNiva Group.