Spring Agronomy Academy, an educational programme devised for students of agricultural faculties, has commenced at EkoNiva's enterprises in Voronezh and Novosibirsk oblasts.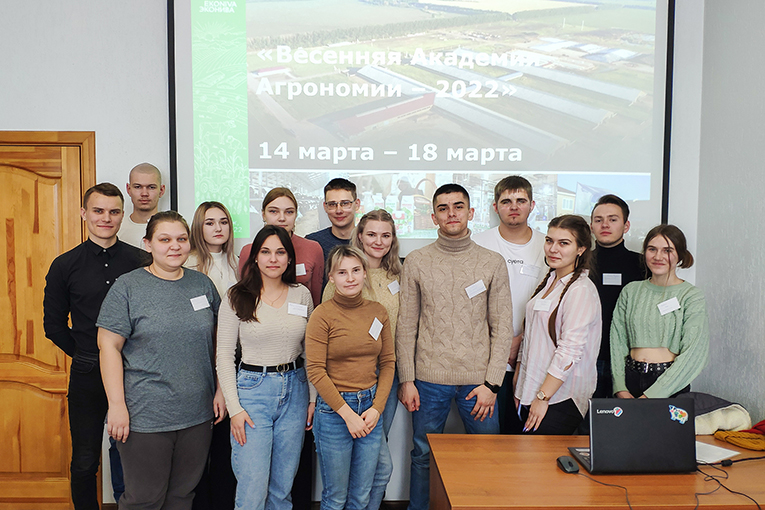 Thirty young people in their 2-5 years from fourteen Russian universities are participating in this project which is scheduled to run until 18 March.
For one week, EkoNiva's experts are going to hold team building events for the future farmers, provide them with theoretical and practical knowledge, discuss major issues of the modern agronomy – for instance, sowing technologies and crop cultivation, seed breeding and plant growing, fodder preparation, cutting-edge machinery and digital solutions applied in agriculture.
'In my first year at the university, I visited one of EkoNiva's dairies and immediately thought I'd love to come back here for an internship', says Nadezhda Kotova, a student at Voronezh State University. 'I'm looking forward to meeting new people at this project and gaining valuable knowledge and experience. Educational programmes like this lay the groundwork for professional growth in the future.'
Following the results of Spring Agronomy Academy, EkoNiva's specialists will choose the best students and award gifts to them. All the project participants will be able to apply for a summer internship at the company's enterprises.