The strongest teams from local enterprises and government bodies have taken part in a mini football tournament held in Shatsk, Ryazan oblast.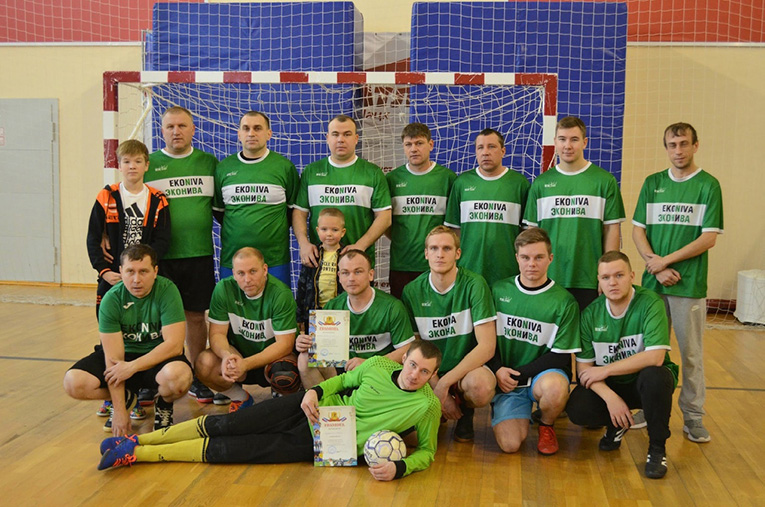 The winner of the one-day event received the New Year Cup, and OkaMoloko athletes have podiumed at the competition every year since 2017.
In OkaMoloko's tie against DRSU, the latter was beaten hands down with three unanswered goals. The game against Master finished 1-0. Thanks to a good job goalkeeper Kirill Buldyshkin did, OkaMoloko held a slight edge over its opponents until the end of the encounter.
After two matches, MO MVD Shatskiy squad suffered no defeats just like OkaMoloko, thus, their duel was meant to decide the fate of the gold medals. The competing sides deserved admiration for their performance involving fancy footwork, decisive passing and multiple shots on target. In the final clash, OkaMoloko's luck changed – they lost 1-3. However, the team secured a second-place finish, and Kirill Buldyshkin was recognised as the Best Goalkeeper of the New Year Cup.
'Sports are really popular among our employees. We take part in football, volleyball, darts and shooting competitions as well as ski races and other district and regional sporting events. The year 2021 was successful for us in terms of both production and sport. We hope that this season's results will be even better', says Vladimir Materikin, Regional Director of OkaMoloko for Ryazan oblast.