During MAK-2022 Interregional agricultural conference held in Chelyabinsk, EkoNiva-Semena, a seed growing division of EkoNiva Group, introduced local farmers to its varieties of spring fodder and food crops, including domestically bred promising novelties.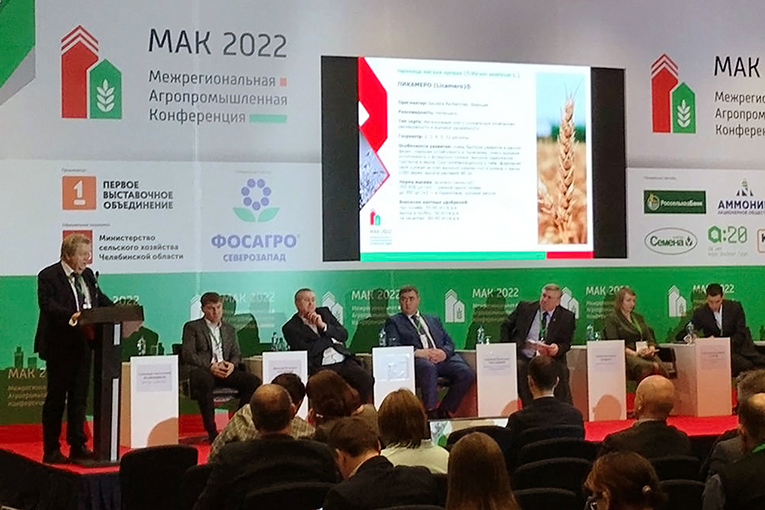 'Last year, the Southern Urals suffered a severe drought, that is why a considerable emphasis at the conference was placed on minimal tillage, retention of soil water and selection of spring varieties', says Willi Drews, EkoNiva's Consultant, Doctor of Agronomy. 'Considering the background given, EkoNiva-Semena presented drought-resistant varieties to the attendees, to wit, Explorer and Margret barley along with Licamero, Cornetto and Toccata wheat.'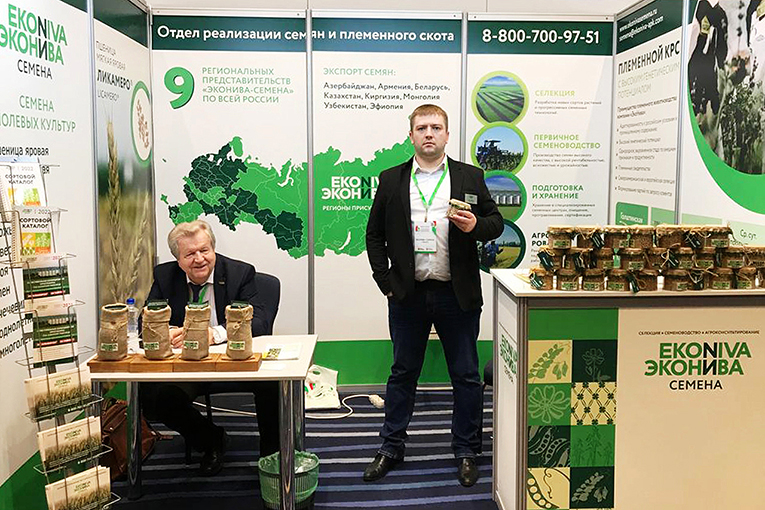 'The demand for our products in the Ural keeps growing from year to year', relates Yevgeniy Kucheryavenko, Executive Director of EkoNiva-Semena. 'Enterprises based in Chelyabinsk and Tyumen oblasts account for the largest share of our supplies followed by Kurgan and Sverdlovsk oblasts. Since early 2022, we have already agreed several contracts to supply over 200 tonnes of seeds. In total, the pickup in spring crop sales during this season was roughly 80 per cent compared to the same period in the previous year.'
EkoNiva-Semena has been operating in the Russian market since 1998 delivering the output surpassing 80,000 tonnes of seeds per year. The company's cooperation with more than 40 seed breeding centres located in the USA, Europe and Russia results in about 70 crop varieties present in the portfolio, including 36 spring varieties distinguished by high genetic potential.